Mt. Kailash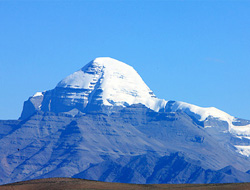 More Photos

Chinese name: 冈仁波齐峰 (Gang Ren Bo Qi Feng)
Location: north of Burang County, southwest of Tibet, stretching along the triple frontier with India and Nepal. The faultage in the south is down to the Lake Manasarovar and Lake Lhanag-tso.
Price: CNY200 (sold as a combination ticket with Lake Manasarovar).
How to get there: The way for foreign travelers to enter Tibet is booking a Tibet tour or a China tour containing Tibet with a Chinese travel agent in advance.
Best time to travel there: from May to October.
Best time for mountaineering: In May or June when the weather being quite nice; while the following July and August are rainy seasons.
Introduction to Mt. Kailash
With an elevation of 6721 meters, Mount Kailash of Tibet is the second highest peak in Gangtise Mountains, which are part of the Himalayas. With 28 glaciers (mostly are corrie glaciers and hanging glaciers) mainly in the south side, the abundant water of Mt Kailash gives birth to some of the longest rivers in Asia, the Ganges River, Indus River and Brahmaputra River.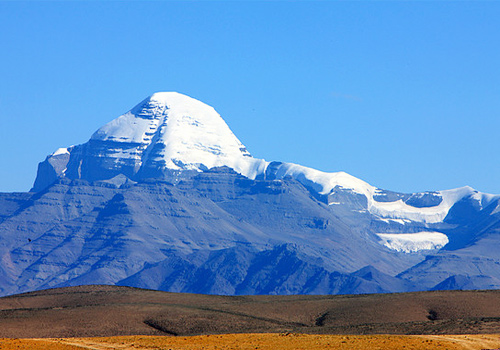 The most mystery about Kailash is that the sunny side of the mountain is covered with snow all the year around while the back side could not save any ice when encounter the sunshine, which just opposite to the law of the nature. The peak of the mountain is shaped like a pyramid with four symmetrical steep facades, but hidden in the clouds rarely showing to people. For this reason, it is believed that there is a good fortune if someone is luckily to have a clear look of the peak. Though Kailash is not the one ranks the highest in the area, its perpetual covered snow and distinctive diamond-like shape make the peak striking shining under the sun, which adds more strong visual impacts. For centuries, Mt Kailash is the target of pilgrims as well as adventurers but still no one can board this holy peak.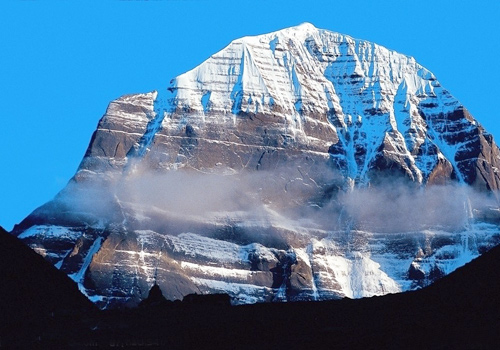 The holy Kailash enjoys the reputation as The Summit of Ngari, imposing, solemn but peaceful secluded in numerous peaks with marvelous rocks, gorges, bushes, ancient cypresses and clear springs and streams. Around Kailash, there stands 5 monasteries; each is filled with beautiful legends telling from a great deal of carvings, statues, murals and precious relics though most of them are destroyed to some extent.
Religious significance of Kailash- a sacred mountain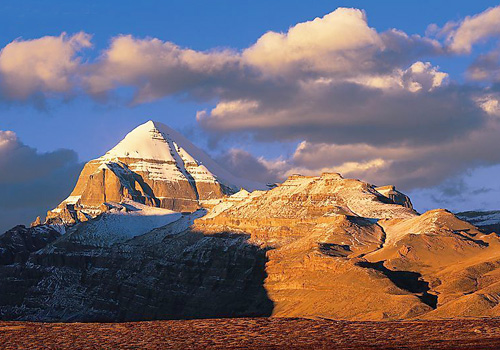 With a meaning as "sacred mountain" in Tibetan language, Mt. Kailash is considered the world center in four religions, Buddhism, Hinduism, Jainism and Bon. Each believes their gods to be related to this holy peak. For Buddhism, the mountain, which consists of four treasures- gold, silver, glaze and glass, is just the Mount Sumeru surrounded by 7 golden hills, 7 fragrant seas and 12 islets; for Bon, the religion exactly has its rise from this area, it is the mountain inhabited 360 gods; for Hinduism, it is the abode of Lord Shiva (one of the Three Gods with greatest supernatural power and statue) and a place of eternal bliss. Consequently, the mountain is served as a holy land for pilgrims that thousands of them come with devout every year. Some of them even come from India, Nepal, the Kingdom of Bhutan, Sikkim, etc after untold hardships. They kowtow and pray along their journey, then circumambulate the mount and worship to complete their long-cherished wish to come to a successful religious issue. The scene is rather spectacular with most pilgrims and visitors particularly in the Year of the Horse (according to Chinese Zodiac), the believed birth year of the Buddha Sakyamuni.
Mount circumambulating
People's worship to the holy Mount Kailash can be traced back to 1000BC. According to the story, the Wanbao Mount in the east is the one overstepped by Sakyamuni, in the west is the Tara Mount, south is the Minerva Peak and north is the Dharmapala Mount. Hence, pilgrims believe that circumambulating Mt. Kailash on foot is a holy ritual which will bring good fortune. Hindus and Buddhists make their peregrinations in a clockwise direction, while followers of the Jain and Bonpo religions in a counterclockwise direction.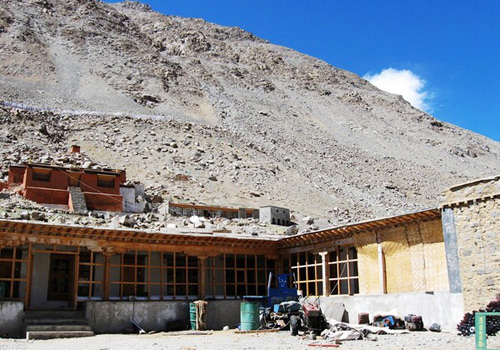 Mount circumambulating is quite popular among pilgrims as well as those sincere visitors, and the path around the Mt. Kailash is 51 km long, requiring about 3 days for trekking, and at least four weeks for a devout follower with his pilgrimage way, the whole process of which should be: bend down, kneel, prostrate full-length, make a mark with fingers, rise to his knees, pray, crawls forward on hands and then knee to the mark made himself before the next repeating process.
Though a few amenities exist for pilgrims on the path, such as benches, resting places and refreshment kiosks, the peregrination is rather arduous with uneven terrain, altitude sickness and harsh conditions.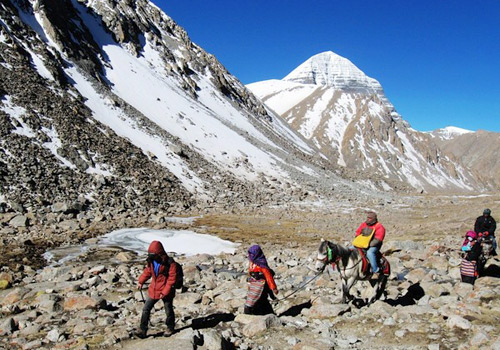 Travel Tips:
1. A Border Pass is needed for travelers to Mt. Kailash, especially when pass by Baga, or some flowing checkposts along the way to Darchen and Burang.
2. The nearest resting site from the Mt. Kailash is Darchen (also called as Daikin, with an elevation of 4560m), a village at the foot of the mountain, where is also the departure point as well as the terminal point of mount circumambulating. Here are some humble eateries as well as a small market selling some instant noodles, cookies and articles of daily use.
3. Generally, 3 days are needed for Mount circumambulating, the package during which period should include enough food such as instant noodles, sausages, chocolates, prepared in advance at Lhaze or earlier (as food in Darchen may not that fresh and optional). Water purifier or water purification pills are also required for reliable drinking water.
4. Along the path, temples can provide beds for overnight as well as boiled water.
5. It is wise to have needless luggage left in the hostel in Darchen, as heavy luggage can easily result in exhaustion during the trekking.
6. Extra fee should be paid for mountain circumambulating.
7. Sufficient clothes and medicines should be prepared because of heavy weather and poor board and lodging conditions.
Quick Questions
Our team is waiting for your questions. Please feel free to ask us any questions you might have about our China package tours, Chinese culture, or the sites available. We will gladly help you with any special needs you might have and all questions, like our trip designing is completely free of charge.