UNESCO Inscribed The Grand Canal and Silk Road to its World Heritage List
created: 2014-06-23
VisitOurChina, June 23, 2014

On June 22 on the 38th World Heritage Convention in Qatar's capital Doha, the World Heritage Committee approved China's declaration of the Grand Canal, the longest artificial canal in the world, and China's united declaration with Kazakhstan and Kyrghyzstan of the Silk Road, the longest cultural heritage route in the world, to be world heritages. To this day, China has 47 sites to be inscribed in world heritage list.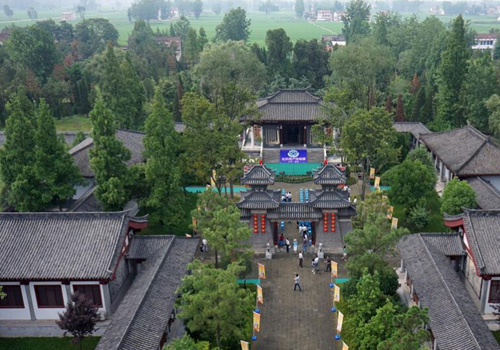 Zhangqian's Tomb, a famosu attraction on Silk Road

World Heritage Committee considers China's Grand Canal is the world's longest and oldest artificial watercourse, and the largest civil engineering project before the industrial revolution. It promotes south China and north China's united administration in both goods and territories, and shows ancient Chinese' superb wisdom, determination, courage and Oriental Civilization's outstanding achievement in hydrotechnics.

Recommended China Guide: