Wanda Group to Build Cultural Tourism City in Guilin
created: 2013-12-19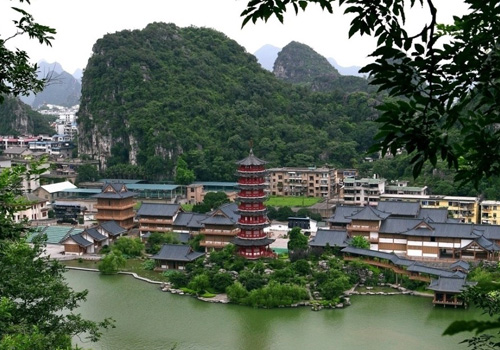 The Dalian Wanda Group Co. Ltd. (Wanda Group), a leading commercial real estate company in China, signed an agreement on December 15 with the municipal government of Guilin, a famous tourist city in China's south Guangxi Zhuang Autonomous Region, to carry out cultural tourism city project in Guilin.
The RMB24 billion yuan planned to be invested by Wanda on the Guilin Wanda Cultural Tourism City will be the largest cultural tourism investment in Guangxi to date.
The project will begin in the second half of 2014 and open to the public in 2017. By then large outdoor theme park, bar street, hotel cluster along the Li River and other supporting facilities will be built.
The Guilin Wanda Cultural Tourism City will accelerate the transformation and progression of the tourism industry in Guilin, speed up the process of Guilin becoming a world tourism city.

Recommended China Guide: