Lijiang Weather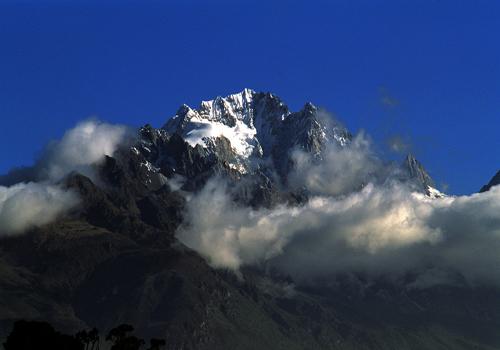 Lijiang is one of the most important tourist cities of Yunnan province, it is located in the intermediate zone of the Tibet Plateau and the Yunnan-Guizhou Plateau. The elevation of Lijiang Ancient town is only 2400m, people has less chance to suffer the high altitude reaction in Lijiang. Lijiang belongs to the Low plateau monsoon climate with abundant sunlight and ultraviolet rays, it is dry in Lijiang during the winter, the city suffers high wind. There is lot of rain in summer but the weather is cool. The same as Dali, the difference between the summer and winter in Lijiang is not to much, but the differences between the early morning and night within one day is huge. The Lijiang Ancient Town enjoys a lowest temperature of 0℃ in winter but about 26℃ in summer.
Seasons: Features of the Climate\ Lowest Temperature \ Highest Temperature
Spring: Sunny 9oC (April) 22.8 oC (May)
Summer: Hot, Rainy 17.8oC (Aug.) 28.3oC (Aug.)
Autumn: 33% for Rainy, Sunny and Cloudy Days 12.8oC (Oct.) 21.7oC (Oct.)
Winter: Dry, Cold, Sunny 3.9oC (Jan.) 16.11 oC (Jan.)
Cloth wearing tips at Lijiang:
Spring: It is suggested to put on long sleeve cloth and trousers from 10:00am to 5:00pm and a thin coat or knit from 6:00pm till 9:00am of the next morning.
Summer: T-shirt with trousers or skirt is a good choice. You can add coat in the evening time if you like. July and August are the raining months of Lijiang, the temperature drops dramatically about 5-10℃ when it rains, it is recommended to prepare rain gears or water proof TEX xcr. The sunlight and ultraviolet rays do harm to your skins, and they are strong except the raining days, never forget taking your sun creams and make sure the travel in Lijiang is a perfect one.
Autumn: It is similar to the suggestions in summer, observing the sky and decide to take your rain coat / umbrella out or not. It is better to take them with you if it is a cloudy day with lots of black clouds.
Winter: Except the common sweater and winter coats, please change a down jacket or thick coat in the late afternoon till the day time.