Karuola Glacier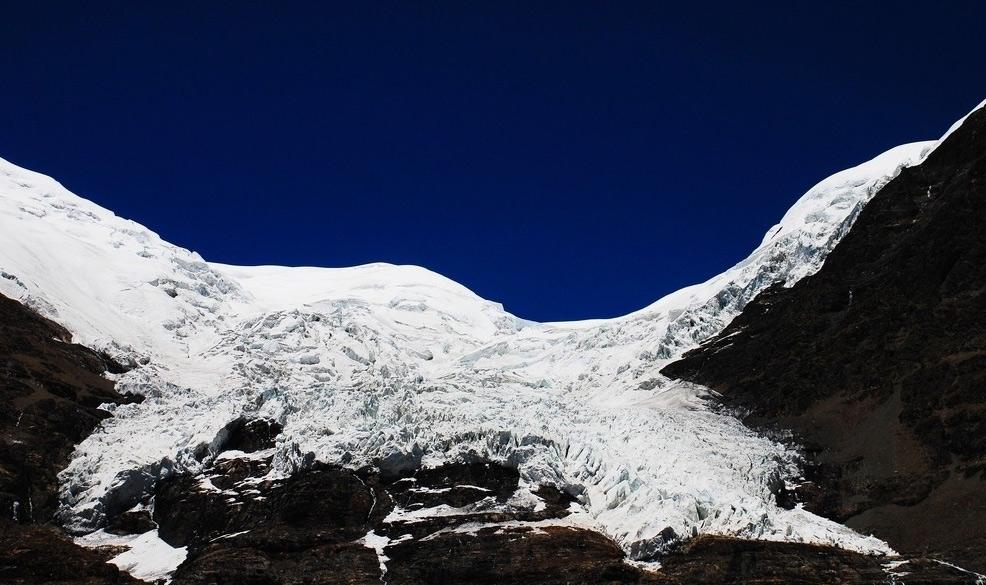 More Photos
Location: About 5,600 meters north of the main peak of Karuola Mountain which is 71 kilometers away from Gyangtse country, Shigatse of southwest of Tibet Autonomous Region.
Opening time: 09:00 - 17:00
Admission: RMB5.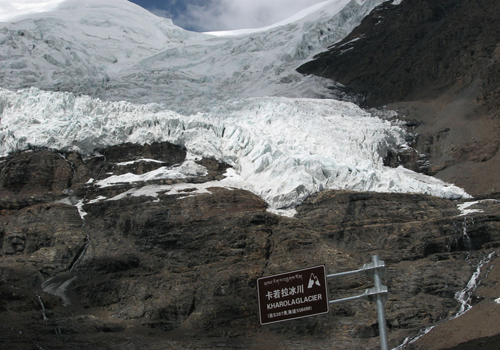 Karuola Glacier is a very special place to enjoy the great glacier sceneries. It is very close to the road, which makes it very convenient to reach and attracted many tourists every year.

Leave the Lake Yamzho Yumco and cross the Mount Simila (with an elevation of 4000 meters) pass, you are standing under the Karuola Glacier. The hight of the glacier tongue is 5560 meters, while the place you watch the glacier is 5400 meters high. Because it is close to the road, Karuola Glacier looks very special and beautiful in the sunshine with black and white areas layer by layer.

Karuola Glacier lies close to Mount Naiqing Kangsang (7191 meters high) which is one of the four highest mountains in Tibet. Its eastern glacier tongue is 3 miles long, 750 meters wide, while the western glacier tongue is 4.5 kilometers long and 1.5 kilometers wide. Entirely it covers an area of 9.4 square kilometers.

It has the very magnificent seracs which look like exquisite paintings in distance. The huge glacier starts from the top of the mountain in fogs and stretches all the way to the road.
Quick Questions
Our team is waiting for your questions. Please feel free to ask us any questions you might have about our China package tours, Chinese culture, or the sites available. We will gladly help you with any special needs you might have and all questions, like our trip designing is completely free of charge.