Leshan Transportation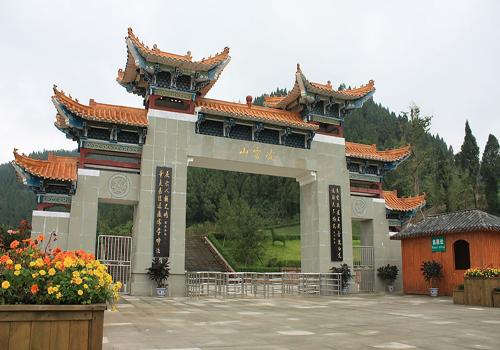 By Air
Leshan, without its own civic airport is some 140 kilometres away from Shuangliu International Airport of Chengdu. Ticket offices are available within the city, and you can fly to different parts of China from Chengdu.
By Train
Chengdu-Kunming railway runs through Jiajiang, Mount Emei, Shawan and other places. If you decide to arrive at Leshan by train, you can get off Emei stop, which is 31 kilometres away from Leshan city.
Chengdu-Mianyang-Leshan intercity high-speed rail is also available in Leshan. It starts from Shehebao passenger station and the destination is Leshan. When it is completed, it takes only forty minutes to travel from Chengdu to Leshan.
By Bus
Up to now, there are shuttles from Leshan bus station to Chengdu, dujiangyan, neijiang; long-distanced coaches running to Chongqing, Guangzhou, and Shenzhen are also available.
Leshan passenger station – located in the Baiyangzhong Road, Shizhong District, can take you from Leshan to Chengdu, Chongqing, and other places.
By Ship
Located on the junction of Minjiang River and Daduhe River, travelling boats bring visitors to appreciate Leshan Giant Buddha. Passenger liners of the harbor in Guanying Town, Wutongqiao District, can take visitors to Chongqing and Shanghai.
City Transportation
Taxi – from 06:00 to 22:30, the starting price is 5 yuan (including 2 kilometres), after 2 kilometres, additional 1.6 yuan for one kilometer. After seven kilometers, extra 30% of the price is needed for single carrying passengers. From 22:30 to 06:00, you have to pay extra 30% of the starting price in the morning.
Bus – although there are not too many buses in Leshan, yet you can get to almost parts of the city. The bus generally runs from 06:30 to 22:30.
Car – many a renting car company can offer minibus, cars of different class, multi-purpose vehicles. Bring your driving license and identity card if you'd like to rent a car to tour around Leshan.