Lingyun Mountain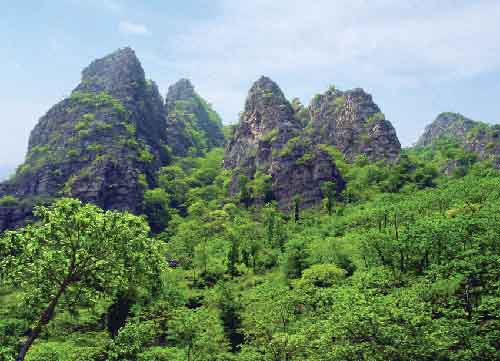 More Photos

Lingyun Mountain (Lingyun Shan) has been a Buddhist shrine since the Tang Dynasty and numerous monasteries have been built at the site over the years. On the hill here is a relatively new temple complex affording excellent views of Dafo himself and containing hundreds of statues.

There is an Oriental Buddha park (dongfang fodu) here which contains over 3000 Buddhist statues and a 170m long reclining Buddha- among the largest in the world. The Mahaoya Tomb Mausoleum (Mahaoyamu bowuguan) is also located on the mountain. This is a Han dynasty building containing tombs and other burial artifacts from the Han dynasty.
Quick Questions
Our team is waiting for your questions. Please feel free to ask us any questions you might have about our China package tours, Chinese culture, or the sites available. We will gladly help you with any special needs you might have and all questions, like our trip designing is completely free of charge.