Kucha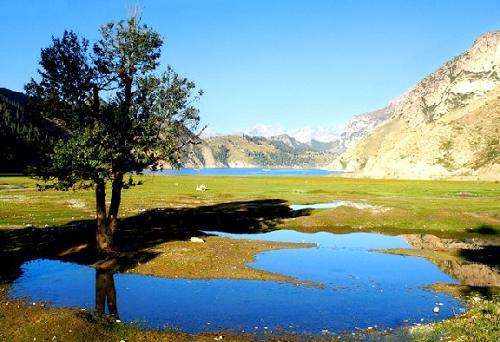 Kucha in brief
Kucha means lane in Uygur language and the city of Qiuci (an ancient state) in Qiuci language.Kucha County was called Qiuci, one of the 16 states in the West Regions of China in ancient times. And it is a county with long history. Located in the midwest of Xinjiang Uygur Autonomous Region and on the north margin of middle Tianshan, Kucha County borders to the east, Xayar County to the south, Toksu County and Baicheng County to the west and Hejing County to the north. Kucha County covers an area of 14528.74 square kilometers with a population of more than 400,000. 14 nationalities live together in Kucha County: Uygur, Han, Hui, Kirgiz, Kazak, Mongolia, Russia, Xibo, Man, Uzbek, etc.


Kucha County is at the southern foot of Tianshan low in the south and high in the north. The terrain of it can be divided into three parts: Tianshan mountainous region in the north, Alluvial fan-shaped gravel and stone desert land and alluvial plains in the south. The main rivers of Kucha County include Kucha River, Weigan River, Layisu River, Erbatai River, etc. Kagan County enjoys warm temperate continental dry climate, dry and cold in winter and hot in summer with annual average temperature of 11.4 ℃ and annual average rainfall of 65 millimeters. The temperature difference between day and night in Kucha County is large. With geographical advantage, Kucha developed its transportation and has become the hub of Nanjiang area and a main artery in the communications between Nanjiang area and Beijiang area. The handicraft industry of Kucha County is developed with 2000-year-old carpet weaving industry.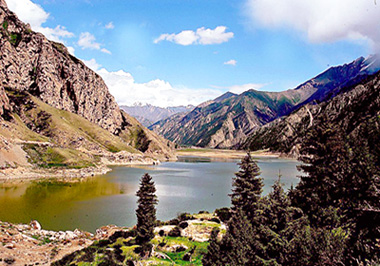 Kucha County is rich in tourism resources with over 50 cultural relic sites. Kumtula Thousand-Buddha Cave is a key national heritage conservation unit. Other attractions include Qiuci Ancient City site, Linji Road Memorial Hall, etc. Qiuci music in Kucha County is second to none in the West Regions and is as famous as the cave of Kucha. The snacks of Kucha are quite famous: big pancake, small pancake, thin pancake, oil pancake, meat pancake sesame pancake, roasted shish kebab, roasted steamed stuff buns... Besides, the small white apricot is sweet and beautiful.