Subashi Ancient City Ruins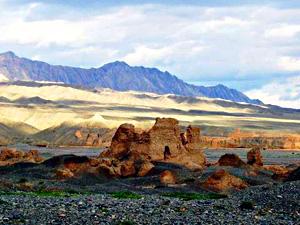 More Photos
Subashi is a lost city located near Kucha in the Taklamakan Desert, on the ancient Silk Road, in the Xinjiang Uygur Autonomous Region of China. The city was partly excavated by the Japanese archaeologue Count Otani.
A sarira, a Buddhist relic box of the 6th-7th century, discovered in Subashi shows Central Asian men in long tunics, reminiscent of other friezes which have been called Tocharian.
The "Witch of Subashi" is another famous archaeological artifact, the mummy of a woman with a huge pointed hat, thought to be a representative of early Caucasian populations who lived in the region around the beginning of our era.
Subashi was once a glorious city spanning both sides of a river flowing down eastwards from the Tian Shan Mountains into the Taklimakan Desert of the Tarim Basin. This region later came under Chinese rule as part of the 'Western Regions', now known as Xinjiang Uyghur Autonomous Region. The trade route, traversing the small strip of land between desert and mountain is part of what we now know as the northern branch of the ancient Silk Road. The city was abandoned when the river flow became less regular.
The city played a key role in the introduction of Buddhism to China. There are many important Buddhist Grottoes nearby, including Kizil, Kumtura and A-ai. The monk Xuanzang recorded his stay in Subashi on his epic journey to India.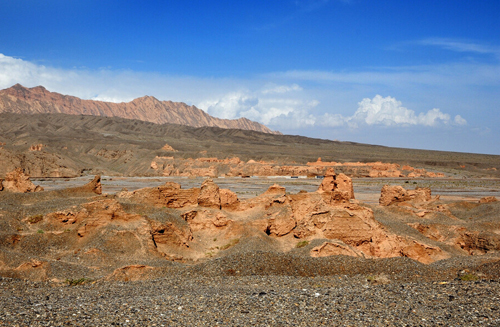 The ruins are extensive and it would
take many hours to visit a representative selection of buildings. It is perhaps
better to stick to one side of the river - unless of course you do have the
time, interest and a vehicle. Most visitors opt for the southern side where
there is a large stupa and the substantial walls of a monastery - as well as
some empty grottoes.
Quick Questions
Our team is waiting for your questions. Please feel free to ask us any questions you might have about our China package tours, Chinese culture, or the sites available. We will gladly help you with any special needs you might have and all questions, like our trip designing is completely free of charge.