Kucha Palace

Chinese name: 库车王府
Location: Kucha County, Aksu City, Xinjiang Uygur Autonomous Region
Opening time: 09:30-20:00
Best time for visit: all year round
Introduction to Kucha Palace
The Kucha Palace was built in 1759 by Emperor Qianlong of the Qing Dynasty to commend the local Uyghur leader for his effort to calm down the rebellion, and it was built by Han craftsmen specially dispatched from interior areas of China. At the beginning of the 20th century, only part of houses and walls of the original palace left due to destruction. In 2004, the government of Kucha invested and rebuilt the Kucha Palace on the original site according to the memories of the 12th Uygur prince Dawti Mahsuti. The reconstructed Kucha Palace covers an area of 40,000 square meters and integrates the architectural features of the China's Central Plains and Islamic styles.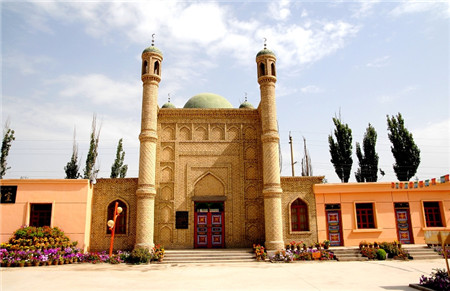 The original Kucha Palace, which with nearly 200 years' history, was destroyed by the Kuomintang warlord Sheng Shicai in 1937. The Kucha Palace that we are seeing now is rebuilt in 2004 according to the original palace of the 11th hereditary prince. After expansion of eleven generations of the princes, the Kucha Palace has architectures of the Han culture style in China's central plains and the Xinjiang Uygur style, as well as the Russian style. Tourist area in the palace mainly includes Palace Cultural Relics Museum, Qiuci Museum (Kucha Museum), Kucha Folks Exhibition Hall, The Last Kucha Prince's Residence, and the Qing Dynasty City Wall. There are also supporting facilities and departments such as "Wangfu (Palace) Inn", "Wangfu Family Visit", "Dining Arts Hall" and "Wangfu Song and Dance Troupe". Visitors can learn about the 190-year history of the twelve generations of the Kucha princes through cultural relics display, family history introduction and special diets taste.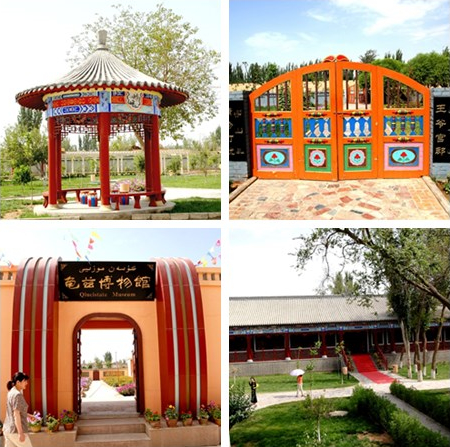 Famous Uygur Princes Lived in the Kucha Palace
The full name of the Kucha Palace is "The Palace of Hereditary Uygur Princes in Kucha", and Uygur Prince led the majority of the Uygur people in the south of the Tianshan Mountain. During the Qianlong period of the Qing Dynasty, the 1st Uygur prince Mirza Edui was a local official who led Kucha, Aksu and Baicheng three places in southern Xinjiang. When the Qing government put down rebellions, Mirza Edui made outstanding contributions to safeguarding the reunification of the motherland. To this end, the Emperor Qianlong titled him as "Yipin Zasak Darhan" (Yipin: the highest-ranking official in ancient China). By September 26, 1949 Xinjiang was peacefully liberated, the hereditary princes of the Kucha Palace had a total of twelve generations. The 12th prince Dawti Mahsuti is the last prince of China. When he was 88 years old, he still served as the vice chairman of the Kucha County CPPCC. He was the oldest national civil servant in China at that time.