Grand Kucha Mosque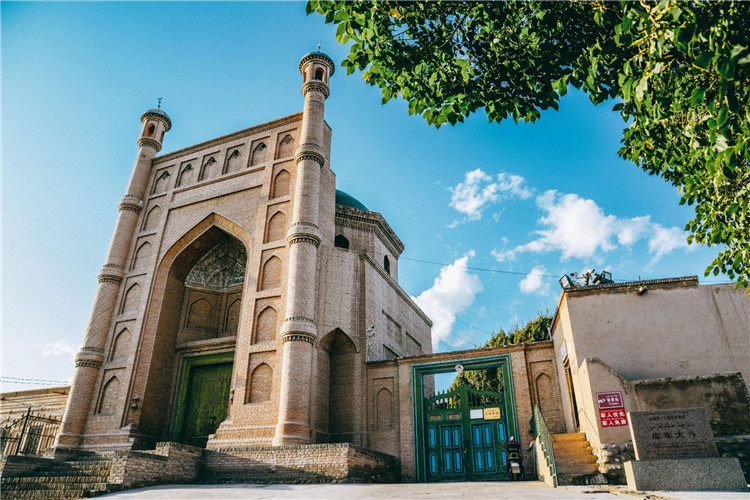 More Photos

Chinese name: 库车大寺
Location: Kucha County, Aksu City, Xinjiang Uygur Autonomous Region
Opening time: 10:30-18:30
Best time for visit: all year round
Introduction to Grand Kucha Mosque
Located at the highest point of the Heidun Bazaar in Kucha County, Grand Kucha Mosque was a place of worship for people who believe in Islam. It is the second largest mosque in Xinjiang, only after the Idgar Mosque in Kashgar City.
After the spread of Islam in Kucha, this religious building was built around the 15th century. It was originally a soil structure mosque, and converted into wooden structure in the 17th century. In 1918, the mosque was burned by fire. In 1923, a local person named Ailimu hosted fundraisings to rebuild the mosque, which was completed in 1927. The temple covers an area of 1,165 square meters. The main building has two parts: one is the main body of the grand mosque, all of which are brick and wood structures, with a spiral stair to the top of the mosque for the Akhond (Persian, meaning a teacher or a scholar) to call "Namaz"; the other one is the hall used by believers during worship.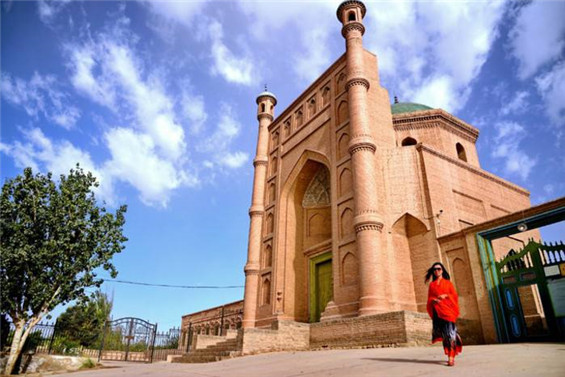 The gate of the Grand Kucha Mosque is 18.3 meters high, all of which are made of blue bricks. The towering gate and minaret are solemn and straight. Pillars of the mosque are carved in an Islamic style, and the dome-like roof is shaped like the sky. The worship hall in the mosque can accommodate about 3,000 people.
Decorated with colorful carvings and paintings, 64 large hexagonal pillars of the grand mosque support the magnificent ceiling composed of 102 checkered patterns. In the courtyard of the mosque there is a "religious court", which was the product of the unity of politics and religion, and is also one of the few remains of Islamic judicial institutions in Xinjiang.
Quick Questions
Our team is waiting for you questions. Please feel free to ask us any questions you might have about our China package tours, Chinese culture, or the sites available. We will gladly help you with any special needs you might have and all questions, like our trip designing is completely free of charge.