Kashgar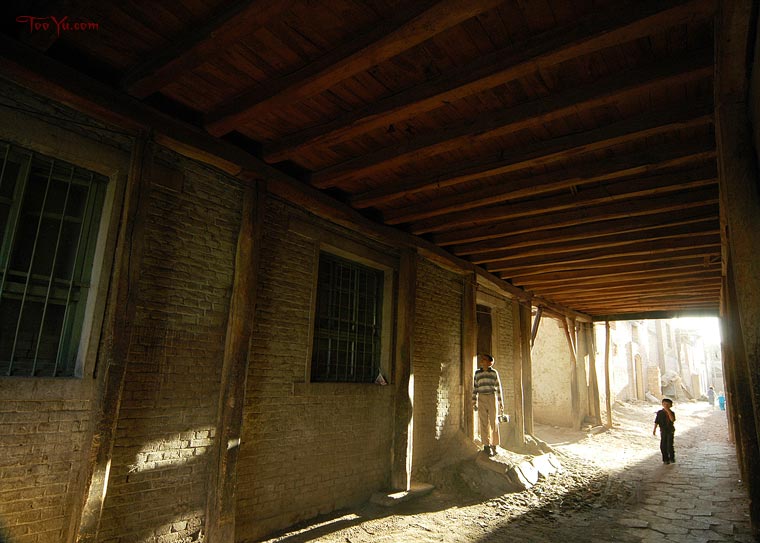 Kashgar in brief
Kashgar or rather "Kashi" in Uyghur, is a city located at the west border of China and southwest part of Xinjiang Uygur Autonomous Region. Considered as the end of China's west frontier, the city is bordering the countries of Kyrgyzstan to the north and Uzbekistan to the west. Situated in a mountainous region, Kashgar is surrounded by many mountains of high renown all over the world especially for its hike features: Tianshan Mountains in the north, Kala Kunlun Mountain and Kunlun Mountain in the south, Pamir Plateau to the west and finally Taklimakan Desert to the east. Kashgar is definitely a place where the humid Yunnan climate will feel like a dream! This city of far west China enjoys a hard desert climate punctuated by hot summers and cold winters starting at -10°C (14°F) to 32°C (89.6°F), and is also home to a large Muslim community where Chinese Han represent just a few people. Still, lush vegetations and cultures can be found in the surrounding valleys, astonishing scenery for this part of the country surrounded at the same time by desert. The city of Kashgar is from another world: looking dramatically different from the rest of Xinjiang, Kashgar is just a place where sprays from Middle East can be felt, the scenery surrounding every traveler being so similar. Place tremendously famous for its role as a stop-off point on the Silk Road, Kashgar's trade has remained still and the city is famous for its cultivation of fruits, vegetables, grains, cotton and livestock bred in a Mosque towers and desert sand dunes skyline. Going to this far away part of China is of an extreme beauty and adventure that will fill everyone with wonder.
History of Kashgar – A pivotal gateway to Central Asia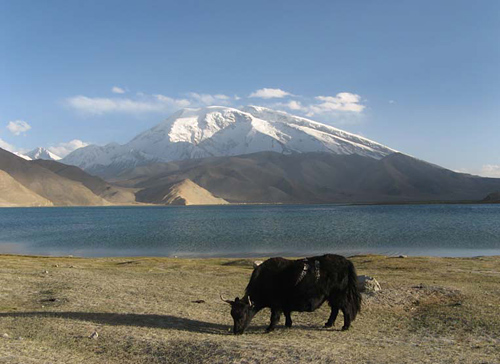 Kashgar has a rich history of more than 2,000 years. It is the only the Han Dynasty's (206 BC - 220 AD) establishment in the "Western Region" which was then developed into a famous trading city during the Tang Dynasty (618 AD - 907 AD). Indeed, Kashgar is worldly known for its ancient past as a pivotal stop-off point city on the Silk Road. Camel caravans, merchants of yaks and packhorses heading west on the northern and southern routes used to meet up at Kashgar to convey their merchandise into Inner provinces of China. Since them, Kashgar has remained a place of great importance for its localization as a gateway to Central, West and South Asia. Good conditioned by its natural resources such as sun, agricultural plants, cotton, fruits... Kashgar is a land mingling cultural uniqueness, precious history and sceneries of magic skylines!
Kashgar nowadays – Silk Road reminiscences and Muslim traditions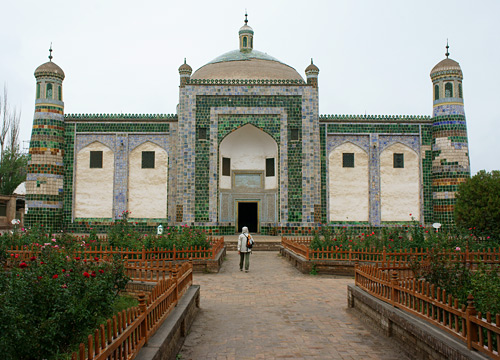 The importance of Kashgar on the Silk Road is without any contests what makes its renown all over the world. Nevertheless, Kashgar is also a land where landscapes, culture and history mingle, giving to the city a special interest barely seen in other Chinese cities. While traveling to Kashgar, one can even wonder if he is still in China the features of this Muslim city being so important. In and around Kashgar, travelers can find the Abakh Khoja Tomb, Idgar Mosque, Kashgar Old Town, Sunday Bazzar, Ancient Art Street and the Stone City. But the most adventurous ones would certainly be to take a trek across the Taklamakan desert for a while or the Karakuri Lake and the stone city. Kashgar enjoys such a rich earth that we can wonder how such a place can mingle so many different types of topography. Renowned for years as a "home of fruits", the city flourishes with many varieties of apples, watermelons, raisins, plums, etc... but also with varieties of dishes and Muslim food, yogurts (酸奶酪) and roasted meat (烤肉). This vibrant oasis in the far west of China is a paradise where to spot while traveling to Xinjiang. Waiting for you dressed in Uyghur traditional suits, Kashgar will attract you in every way.