Kashgar Transportation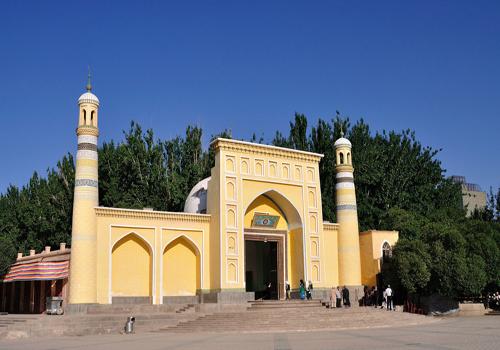 By Air
As the second largest airport of Xinjiang Uygur Autonomous Region, Kashgar airport, located in the northwestern part of Kashgar city, is nine kilometers away from the downtown area. Every week, fourteen flights are flying from Urumqi to Kashgar, four flights from Ghulja to Urumqi to Kashgar. Travelers can reach the airport by taxi or by No. 2 bus from People's Square.
By Train
Kashgar railway station is located in the east part of the city, six kilometers away from the downtown. As the terminal of Urumqi-Kashgar railway, Kashgar every day sees two trains bound for Urumqi.
By Bus
Kashgar boasts advanced highways which can not only lead visitors to twelve counties within the city but also such cities as Dunhuang in Gansu province, Golmud in Qinghai province, Ali in Tibet. Long-distance coaches are also available bound for Pakistan, Tajikistan, Kyrgyzstan, Uzbekistan and other countries. There are three bus stations of the city, that is, Kashgar International Bus Station, Kashgar Passenger Transport Terminal and Corps Third Agricultural Division Bus Station.
City Transportation
Taxi – the starting price is 5 yuan. It costs you about 30 yuan to reach the airport.
Bus – there are conductors in most buses of the city. And the ticket price is generally 1 yuan per person.