Karakuri Lake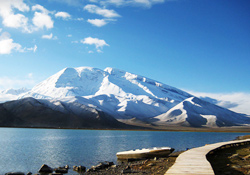 More Photos

Chinese name: 卡拉库里湖 (Kala Kuli Hu)
Location: at the foot of Mount Muztaga, 191 km to Kashgar, Xinjiang Uygur Autonomous Region.
Open time: 08:00-17:00
Entrance fee: CNY50
How to get there: take coach at Kashgar Coach Station or charter a car to Karakuri Lake.
Best time for visit: August and September.


Travel Tips: It is rather cold at night due to high altitude; if stay by the bank of Karakuri Lake, it is suggested to bring warm clothes.
A Brief Introduction to Karakuri Lake
Located at the foot of Muztaga Peak, Karakuri Lake is about 191 kilometers from Kashgar City. Covering an area of 10 square kilometers, Karakuri Lake is about 30 meters deep with an altitude of 3,600 meters which is an alpine glacial erosion lake famous for its reflection of snow mountains around. With grassland, sheep, cows and mountains decorated, Karakuri Lake is a great place to relax.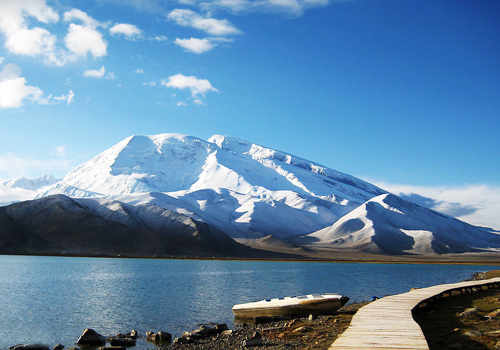 Scenery of Karakuri Lake
Karakuri means black sea in local language of Kashgar; however, the color of the lake is not just black. In clear days, visitors can view the famous snow mountains reflection on Karakuri Lake in dark blue color like a valuable mirror. When it rains, the color of Karakuri Lake will turn black reflecting dark clouds on the sky. In autumn when grasses turn yellow, the lake will turn clear golden color sparkling with ripples made by the wind. It is true that visitors can find different kinds of beautiful aspects in Karakuri Lake.
Besides the beauty of itself, mountains around do enhance the beauty of Karakuri Lake. With Muztaga Peak, Kongur Peak and Kongurjiubie Peak surrounding, Karakuri Lake shows a different beauty from other alpine lake. Muztaga Peak is the nearest peak to Karakuri Lake which is praised as Father of Iceberg for its snow cap mountain top and glaciers which looks like white hair and white beard of an old man. Kongur Peak and Kongurjiubie Peak are sister peaks which are the highest and second highest peaks of western Kunlun Mountain that attracted many climbers The reflection of these two peaks is said to be two nice sisters getting dress and putting on make-up in the mirror of Karakuri.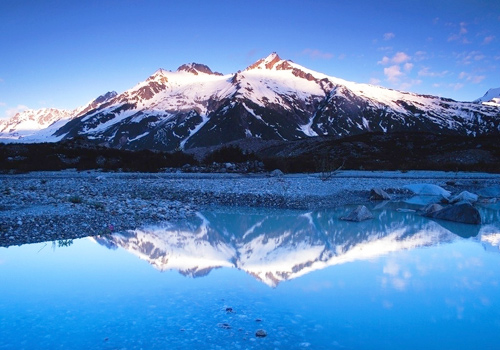 Activities to Attend in Karakuri Lake
Although there is not any hotels by the bank of Karakuri Lake, yurts and simple houses of local people can provide beds and food for visitors. Most visitors just come to admire the beauty of this high land lake and taking photograph of it by the lake bank. But if visitors rent a boat to row around the lake, they will find how clear the lake is with green water plants growing. Visitors who do not like boating can rent horse or camel to take a riding around the lake or grassland nearby to experience the life of herdsmen.
In the dawn, some visitors will get up early to watch the sun rising from the gap between snows capped peaks. In the evening, visitors can join the bonfire party of Kirgiz minority and dance with Kirgiz boys and girls.
Besides these activities, many other visitors are coming for challenging Muztaga Peak which maybe a little bit harder for ordinary visitors to attend. Climbers usually camps by the bank of Karakuri Lake before climbing for preparation.
Quick Questions
Our team is waiting for your questions. Please feel free to ask us any questions you might have about our China package tours, Chinese culture, or the sites available. We will gladly help you with any special needs you might have and all questions, like our trip designing is completely free of charge.