Jidao Miao Village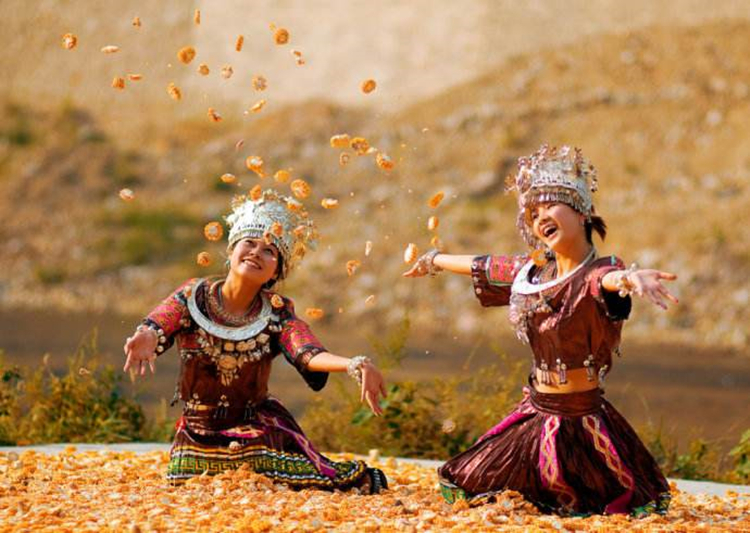 More Photos

Chinese name: 季刀苗寨
Location: about 20 km from the southeast of Kaili City, Qiandongnan Miao and Dong Autonomous Prefecture, Guizhou Province
Main Festivals in Jidao Miao Village: First Harvest of the Year in the seventh lunar month; New Year of Miao in the tenth lunar month
Introduction to Jidao Miao Village
Located along Bala River, Jidao Miao Village is the one that with well-preserved old wooden houses and rich ethnic customs. The village is divided into Upper and Lower two parts, and there are more than 100 households living here. In Jidao Miao Village, you can walk through the hundred-year path and experience the hard work of the people; you can look at the granaries for a hundred years and think about the wisdom of the ancestors; you can also listen to the ancient songs of centuries and observe the local folk culture. This ethnic minority village is worth visiting for it is less commercialized. Having a try of the local food is suggested, and those delicacies include Miao Wang Fish (green pepper mixed fish), Fish in Sour Soup, Eight-piece Chopped Chicken and Cured Meat.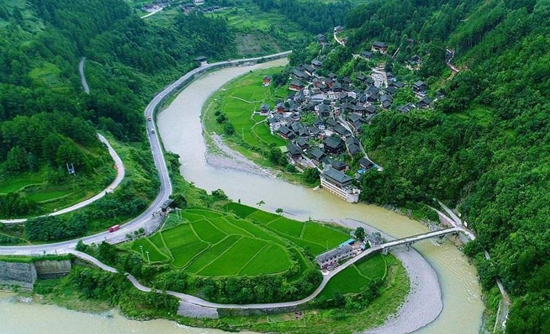 What to see in Jidao Miao Village
Centuries-old Granaries
Granaries in Jidao Miao Village had been originally built in the Daoguang Period (1821-1850) of ancient China's Qing Dynasty. At that time, granaries in the village had been dispersedly built. Due to robberies and fire disasters, grains suffered heavy losses and people felt terrified. Following suggestion from the village elders granaries were intensively built then in the heart of the village where close to valley streams. Moreover, houses were built around the granaries to guard against theft. From then on food no longer suffered losses and those granaries with hundreds of year's history have been preserved for generations.
Bronze Drum Buried Square
According to legend, the ancestors of Jidao Miao Village loved bronze drum and Lu Sheng (a kind of reed-pipe instrument), and they would play these instruments in every holiday. Once a wooden drum rack decayed, the village elders repeatedly selected and finally found a suitable tree to replace it, however, before cutting down the tree on an auspicious day they found someone had been bitten by a tiger at the foot of the tree. The elders considered it ominous thus they gave up cutting the tree and even decided to bury the bronze drum. What's more, a will was made by the elders that future generations can no longer engage in bronze drums.
Quick Questions
Our team is waiting for your questions. Please feel free to ask us any questions you might have about our China package tours, Chinese culture, or the sites available. We will gladly help you with any special needs you might have and all questions, like our trip designing is completely free of charge.