Kaifeng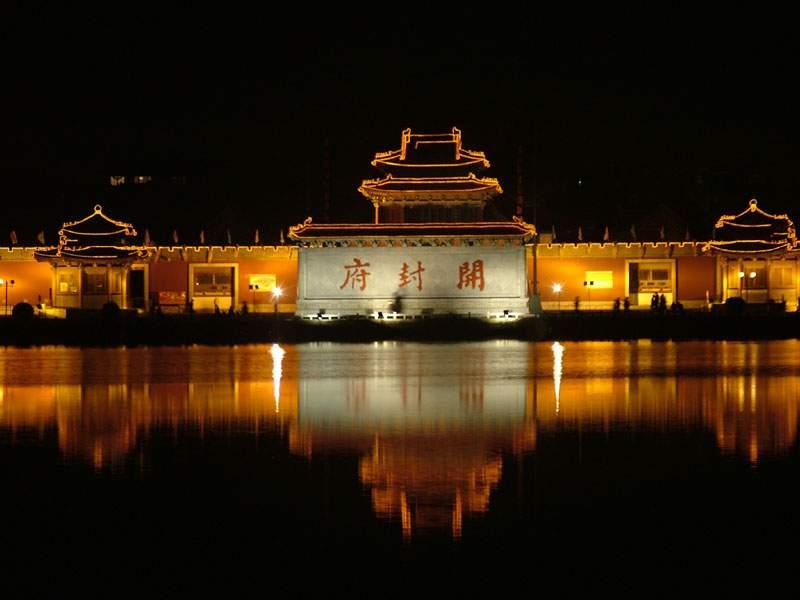 Kaifeng in brief
Kaifeng, capital city of the Henan Province, is a charming historical city located along the southern bank of the Yellow River and renowned as one of China's Great Six Ancient Capitals (with Beijing, Xi'an, Luoyang, Nanjing and Hangzhou). Made of five different districts and five counties, the city of Kaifeng lies in the Yudong Plain and enjoys a temperate continental monsoon climate. Place of Han, Hui and Jewish minorities, Kaifeng is definitely a place where history appeals to travelers' taste and knowledge. Its long ancient history as one of China's famous center made its actual fame as a touristy scenic spot. Being also known as "Daliang" (大梁), "Bianzhou" (汴州), "Dongjing"(东京) or "Bianjing"(汴京), Kaifeng is a city you must see on your China tour!
History of Kaifeng – One of China's Ancient Capitals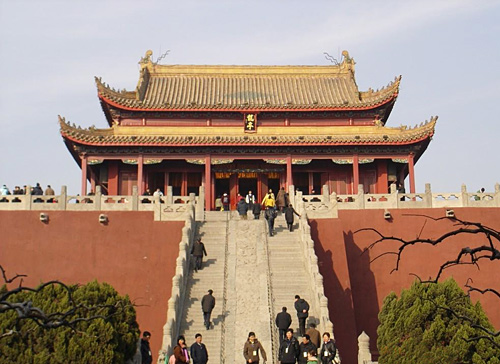 The long history of the city of Kaifeng can be traced back to 364 BC when it was originally founded by the State of Wei under the name of "Daliang" (大梁). Abandoned for years and undertaking changes of names, Kaifeng became then the capital of several dynasties such as the Tang, Jin, Han, Later Zhou of the Five Dynasties and Song Dynasty. Being the political, economic, military, technical and cultural center of China as well as one of the most prosperous cities in ancient times, Kaifeng was nevertheless located in a mild position near to the Yellow River: a good logistic supply place but of huge military vulnerability. Reconstructions and expansions were all beneficial to the city and gave lots of famous historical sites and pagodas. With a 2700-year history, Kaifeng has many famous scenic spots to offer to its visitors who will fall in love with such a concentration of history. Localized near to the Yellow River (from 8m to 9m below ground), the city also undertook major floods like the one in 1642 which made more than 300,000 victims. Still, the city juggles with a typical aged-old charm that will not let travelers uncompassionate.
Kaifeng nowadays – Historical sites and modern buildings intertwined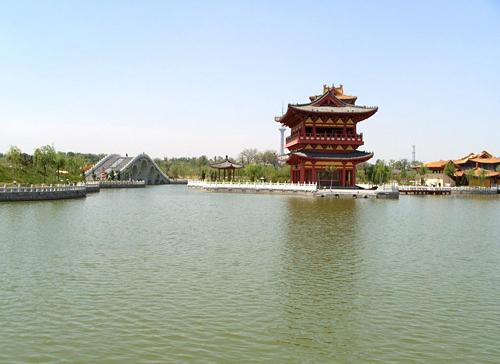 The location and ancient history of this little charming city has a lot to provide travelers with the chance to book on a tour passing by Kaifeng. Indeed, Kaifeng's profound culture, history and natural sceneries are must-seen highlights in China. Namely, the city is renowned as the first Chinese city where Jewish merchants from India settled down. Proud of this culture, Kaifeng enjoys now a particular and amazing culinary specificity barely seen in other Chinese cities: almond tea, kebabs, nang bred, sweet potatoes.... Kaifeng city flourishes with lots of beautiful gardens, amusement parks and more than a hundred of temples. While visiting Kaifeng, you will be amazed by the sight of the ancient Qing Dynasty city wall, still intact after years of events; the Millennium city park or the Temple of the Chief Minister (Daxiangguo Temple). The Iron and Po Pagodas will also fill travelers' curiosity with their highness. But Kaifeng is also a delightful place where hopping street markets, wooden restaurants and houses at night, as well as listening to "Suona" (a kind of Chinese folk musical instrument) and rare birds' songs is just typical. Kaifeng flourishes with many cultural relics, stone carvings, etc... Touring Kaifeng is just experiencing the great majesty of one of China's Ancient Capital!