Longtan Waterfall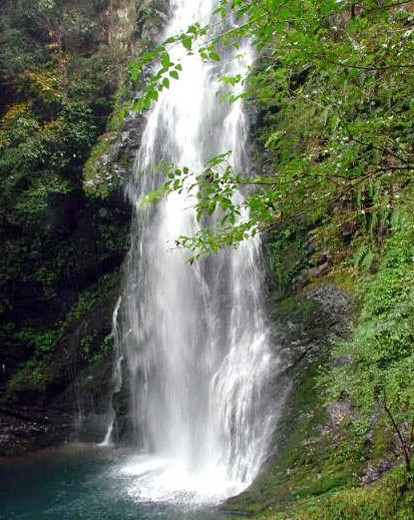 More Photos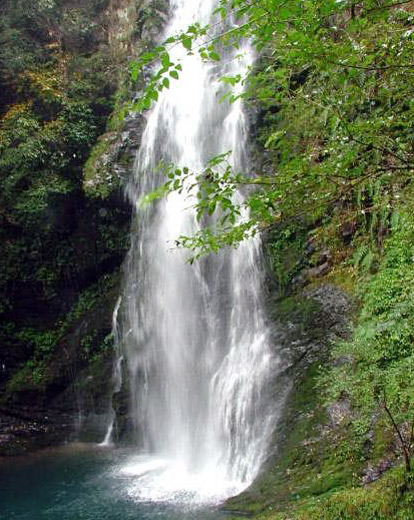 Longtan Waterfalls, which are located in Ji'an of Jiangxi Province, are comprised of 5 pools and 18 waterfalls and famous for its beautiful scenery.
The first pool of Longtan is named Biyu (green jade). It is situated at the entrance of the canyon with the water falling from a height of 67 meters. The waterfall rolls of the back of the large canyon will suddenly falls off; the pool at the bottom of the waterfall is surrounded by dense bamboo forest. The second pool at Longtan is the Suolong (drapped dragon) hidden in the rhododendron forest; the water makes toneless sound, just like that a trapped dragon is roaring for being set free. The third one is thePearl, falling from 30 meters above feeding a deep blue pool which produces many resemble droplets resembling pearls, truly a unique sight.
The fourth one is known as the Drum Pool which is a collection for rapids that flow into the deep pool, the sound of the rapids is said to imitate the sound of a drum, inside the pool there are giant salamanders and crabs shuttling back and forth. And the fifth pool is the Pool of the Celestial Female, a collection of slow-moving pool that twists and curves like the body of a lady. Tourists often move between each other pools several times to try and fully appreciate their individual beauty.
Quick Questions
Our team is waiting for your questions. Please feel free to ask us any questions you might have about our China package tours, Chinese culture, or the sites available. We will gladly help you with any special needs you might have and all questions, like our trip designing is completely free of charge.