Huangshan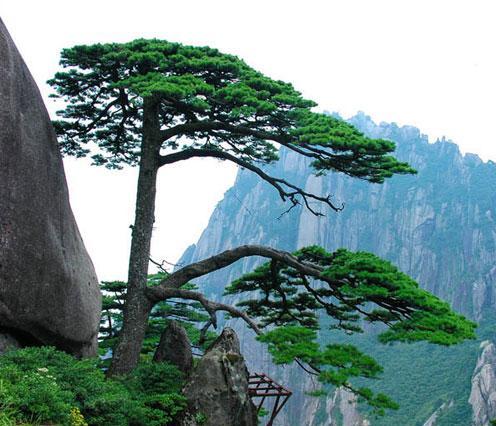 Yellow Mountain / Huangshan in brief
Huangshan, literally meaning 'Yellow Mountain", is a very famous mountain and high scenic spot located near Huangshan City of Anhui Province in East China. Known for its cloud views, sunrises, twisted pine trees and granite peaks, Huangshan is a marvel for hikers and lovers of mountainous sightseeing. Voted as one of China's top 10 sights, Huangshan's area is also ranked as a UNESCO World Heritage Site for its uniqueness and great beauty that makes it fame all over the world. Yellow Mountain is the favourite place for Chinese paintings artists and writers to seek some preserved moments of tranquility despite the amounts of tourists coming every day. This major tourist destination flourishes with lots of historical and cultural relics. Alternating colors with the moving flow of seasons, Huangshan is enjoyable all year long. Its multiple erosion and fractures' rocks giving birth to deep ravines and peaks make it a splendor and a natural beauty barely seen anywhere else in the world. Hikers looking for climbing this awe-inspiring mountain may have the choice between the Eastern steps (medium-fast climb, 7,5 km), the Western steps (long climb, 15 km) or the cable-car: a feature filling everyone's mountainous dreams! Touring the Yellow Mountain is experiencing one of the best Chinese hiking in the whole country: a chance taken by lots of tourists today!
History of Yellow Mountain / Huangshan – A mountain in honor of the Yellow Emperor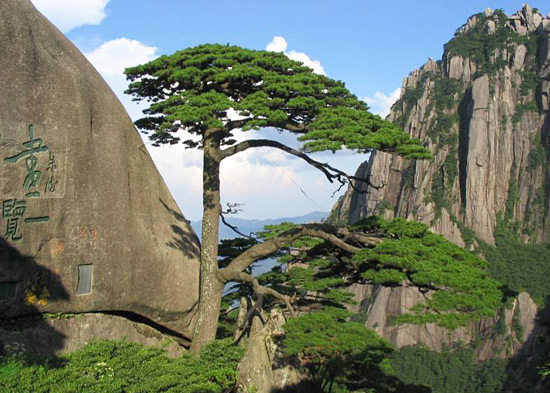 The Yellow Mountain has a history tracing back to some millions of years ago. Formed during the Quaternary Glaciation, it gained its unique rock formations so typical and recognizable all over the world. Called "Yishan" during the Qin Dynasty (221 BC - 206 BC), the mountain changed its name for "Huangshan" (Yellow Mountain) in 747 AD in order to honor Huang Di (Yellow Emperor), mystical ancestor of Chinese. Fairly inaccessible and barely frequented during ancient times, Huangshan started to attract amounts of pilgrims and travelers looking for some imperial mountains of great meaning. In literature, this is the poet Li Bai who first alluded to this marvelous mountain. With its 600,000 steps carved directly into the mountain about 1500 years ago, the Yellow Mountain enjoys a tremendous fame all over the country and stands as a high scenic spot all over China. The ranking as a UNESCO World Heritage Site in 1990 for its sightseeing and the role as a habitat for rare flora and fauna species are undoubted testimonials of its great beauty among the 10 top worth-hiking Chinese mountains.
Yellow Mountain / Huangshan nowadays – Another UNESCO World Heritage Site of China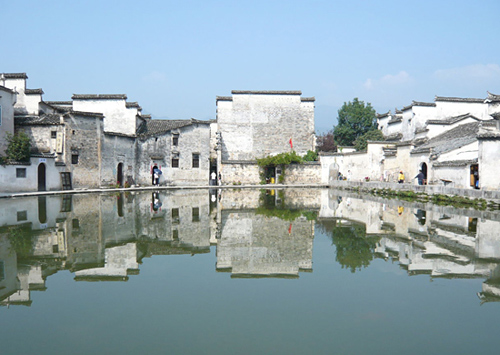 The Yellow Mountain is a major tourist destination in China. Offering different kinds of sceneries depending on the seasons, the mountain is a jewel of geology, flora and fauna subject of many researches since the 20th century such as for the Tibetan Macaques living in the area. Conveniently linked by air and by train to nearby cities such as Shanghai, Hangzhou or Wuhu, Huangshan is a tourist destination which is quite convenient for tourists to stay for a day or overnight to look for the famous sunrise sightseeing. Providing with cable-cars making the way easier up to the summit, Yellow Mountain is a delight for photographs amateurs and backpackers. In recent years, the place was also known as one of the inspiration site for the fictional world of the movie Avatar produced by James Cameron. Touring Huangshan is a chance to seize while coming to visit China. Intertwining the joy of seeing one of China's UNESCO site as well as a natural landscape of great beauty, there are not that much excuses for not touring this marvelous Mountain when passing through eastern China. Mount Huangshan is waiting for your future visit!