Xidi Ancient Village

More Photos

Xidi is another charming ancient village of Yixian County of Anhui Province, which is only 20 kilometers apart from its cousin Hongcun Ancient village and 40 kilometers away from Yellow Mountain (Mt. Huangshan). On November 30th of 2000 when the UNESCO (United Nations Educational Scientific and Cultural Organization) held its meeting in Australia, both Xidi Ancient Village and Hongcun Ancient Village were approved to be put on the List of World Cultural Heritage.
What to see in Xidi Ancient Village?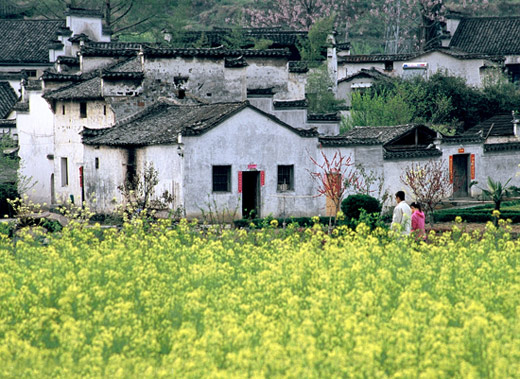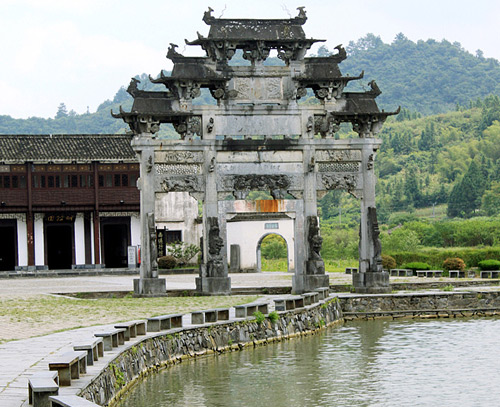 Enjoying equal fame as Hongcun, the history of Xidi Ancient Village was can be traced back to the 11th Century and reached to its height of splendors from the 14th Century to 19th Century. It was the place where the clan of Hu Family lived. Up to today there are still 124 old buildings of Ming and Qing dynasties existing in the village, decorated with a lot of wood carvings, stone carvings and tile carvings.
Most of the buildings in Xidi Ancient Village were constructed with marbles, with 99 alleys and 2 clear streams interlacing in the village, such layout makes Xidi a maze of characteristic folk buildings. At the entrance of the village there is a towering memorial archway, which was built by the prominent family Hu Family in 1578.
For all the time tourists from home and abroad pay a visit to Xidi and Hongcun in an endless stream and left their praises – "We finally find the joint that links China's ancient history and modern history", "Xidi is a treasure house of Chinese ancient folk buildings".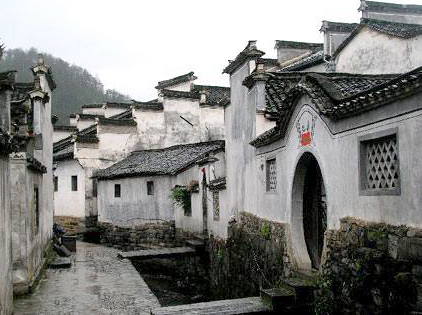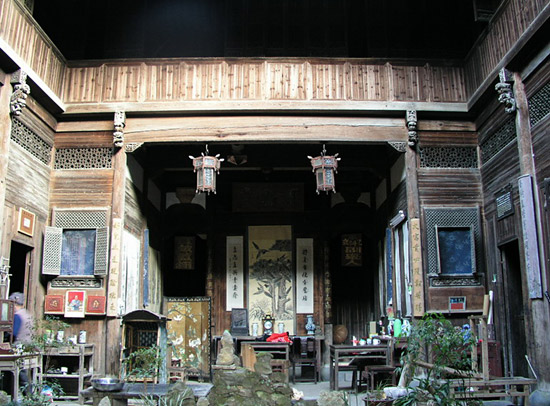 At present, many of the old buildings are opened to tourists, e.g. the Lingyun Pavilion, the Memorial Archway of Governor Hu Wenguang, the Ruiyu Hall, the Peach and Plum Garden, the East Garden, the West Garden, the Jing'ai Hall, the Lvfu Hall, the Qingyun Pavilion, the Yingfu Hall, Yanggao Hall, etc.
Best time to visit Xidi Ancient Village
1. Late March – early April: the blossom time of rape flower (rape flower sea).
2. November: It is Auntunm and the black-and-white ancient village was contrasted by red autumnal leaves paving all over the mountains.
How to get to Xidi Ancient Village?
1. Shanghai Bus Station - Xidi
If you depart from the Shanghai Bus Station, it will cost about 7 hours to get to Tunxi (downtown ofHuangshan City). After arriving in Tunxi, take the bus to Yixian County at the Huangshan Bus Station. The buses to Yixian County depart every 30 minutes and the latest bus leave at 17:30. After arriving in Yixian County, take the bus to Xidi which depart every 20 minutes. The latest one leaves at 17:30.
2. Shanghai South Bus Station - Xidi
There are 2 buses departing from the Shanghai South Bus Station at 07:40 and 09:40 respectively, which cost about 7 hours to get to Yixian County. After arriving in Yixian County, take the bus to Xidi which depart every 20 minutes. The latest one leaves at 17:30.
Quick Questions
Our team is waiting for your questions. Please feel free to ask us any questions you might have about our China package tours, Chinese culture, or the sites available. We will gladly help you with any special needs you might have and all questions, like our trip designing is completely free of charge.