Tunxi Ancient Street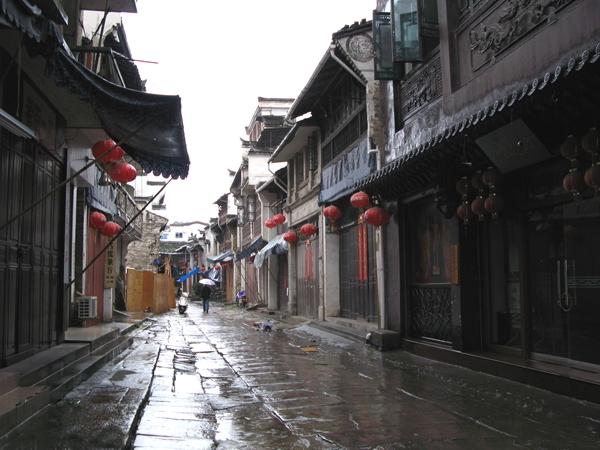 More Photos

Tunxi Ancient Street is situated at the central area of Tunxi District, the downtown of Huangshan City of Anhui Province. This old street was built more than 1000 years ago and today has developed into a historic and commercial street which is 823-meter-long and 5-8 meter-wide. It is one of the best-kept old streets in China and was elected as one of "Ten Historic and Cultural Street of China" in 2009.
What to see in Tunxi Old Street?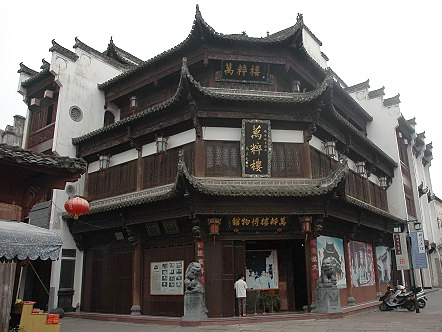 Tunxi Ancient Street formed its scale in Song Dynasty and became the goods collecting and distributing center of Huizhou. Embraced by green mountains and clear water, Tunxi Ancient Street is famous for its old Anhui-style folk houses and is hailed as the floating "Riverside Scene at Qingming Festival" (one of Ten Famous Chinese Ancient Paintings). Grey-tiled rooves, white-painted walls, wood-structural doors and windows, exquisite pavilions and narrow alleys together make up a simple but lively old street that make people feel like traveling back to ancient China. Along this old street are Chinese old-style buildings, functioning as storefront, workshop and residence. Nearly 6,000,000 travelers from home and abroad go to feel its charm every year.
Tunxi Ancient Street is one of the famous tourist destinations of Huangshan City because of its antiquity. Similar to other old streets in China, what are worthy of seeing is the folk custom, local architecture and traditional handiworks. Tunxi Ancient Street has 4 streets, mainly selling jades and "scholar's four treasures" (writing-brush, ink stick, ink slab and paper). It is interesting that on such an old street there are two museums.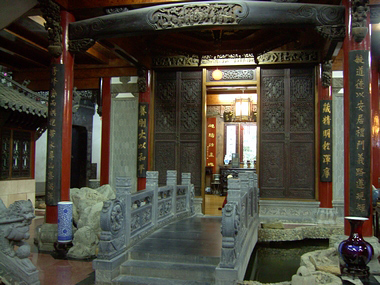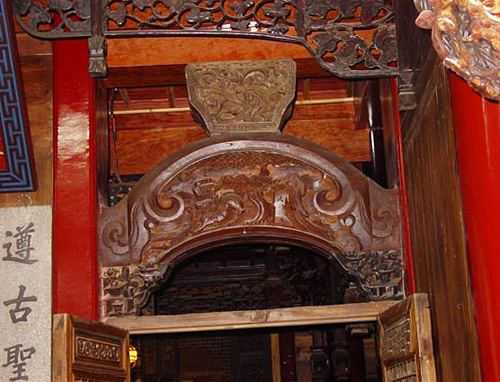 Tunxi Museum: This is a state-operated museum, in which display exquisite tile carvings, traditional Chinese paintings, ancient furniture, and so on. Among all of the collections, door carving, inkstone and almost 3000-year-old vitreous enamel pillow are the most precious ones.
Wancuilou Museum: Built in 1996 with three floors, Wancuilou Museum is a 2000-square-meter first private museum that mixes styles of Anhui-style residence, garden, mansion and store. The owner of Wancuilou has collected large quantities of cultural objects, including over 500 famous calligraphies and paintings, and 900 rare ink slabs. The heaviest ink slab in the museum is said to be of about 12,500 kilometers. On the second floor there are also various historic objects such as porcelains and painting by celebrities, there is even fossils of turtles and dinosaur. The third floor is the living room of the owner, which is design in traditional Huizhou style. On the rooftop is a small garden with mini landscapes, fish pool, rockworks and small trees.
How to get to Tunxi Ancient Street?
Tourists can take Bus NO.12 at the railway station and get off the bus at Yuzhong Garden, walk across the sidewalk and it is the entrance of the mall of Tunxi Ancient Street, then walk ahead until reaching the old street.
Quick Questions
Our team is waiting for your questions. Please feel free to ask us any questions you might have about our China package tours, Chinese culture, or the sites available. We will gladly help you with any special needs you might have and all questions, like our trip designing is completely free of charge.