Ancestral Temples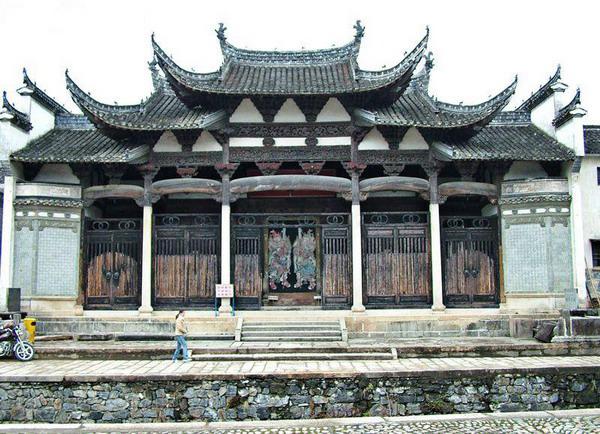 More Photos

Chinese name: 宗祠 (Zong Ci)
Location: in Beian Village/Dafu Village, Shexian County, Huangshan City, Anhui Province.
Opening time: 08:00-17:00.
Ticket: CNY20 for Wu Family Ancestral Temple.
How to get there: take private coach or take tricycle.

In some villages of Shexian County, there are many ancient family ancestral temples are well preserved. They are celebrated for typical Chinese style of memorial hall as well as exquisite wooden carvings, tile carvings and stone carvings. Among the ancestral temples, Wu Family Ancestral Temple of Beian, Pan Family Ancestral Temple of Dafu and Fang Family Ancestral Temple of Beian are the most famed.

Wu Family Ancestral Temple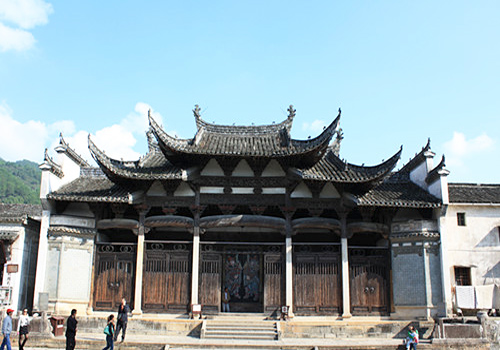 Built in 1826 in Qing Dynasty (1644-1911) in the center of Beian Village, the Wu Family Ancestral Hall was added into the Cultural Relics List under the provincial protection in 1998. Founded by Wu Shidu, the temple was built with 240 000 liang (a unit of weight as well as money in ancient China, on a par with 50 grams) silver, of which 220 000 liang silver were contributed by Wu himself and other 20 000 liang were collected from villagers. The Wu Family Ancestral Hall is strikingly grand and imposing with delicate tile carvings, wooden carvings and stone carvings; it is a remarkable representative of the Three Carvings of Anhui style. The structure of the temple, ternary gates and fivefold halls, is rarely seen in the area. The gate and courtyard is in he style of Five Phoenix Tower (a kind of architecture with five superposed roofs). On the surface of the foundation, on eaves, pillars and baldachine are all gorgeous and sophisticated carvings with various patterns, such as lions, deers in thousands of postures and even the portrait of elegant scenery of West Lake of Hangzhou.

Pan Family Ancestral Temple

Located in Dafu Village, the ancestral hall of Pan family was originally built in 1595 in Ming Dynasty (1368-1644) and was renovated during Qing Dynasty (1644-1911). It is also a cultural relic site in Five-Phoenix-Tower style and under the provincial protection. On both wall of the temple are terrific tile carvings, on beams are marvelous portrait of Hundred of Horses, and horizontal inscribed board of past dynasties' celebrities are up hung on beams and griders.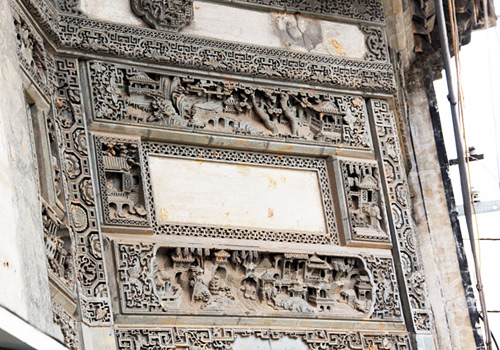 Fang Family Ancestral Temple

Located in Fang Village of Beian, the Fang Family Ancestral Hall was originally built in Ming Dynasty. It is also a typical ancestral hall of Anhui style with ternary gates and a Five Phoenix Tower. Most parts of the temple are well preserved, although the backyard was rebuilt to a primary school for children in the village in 1970s.
Quick Questions
Our team is waiting for your questions. Please feel free to ask us any questions you might have about our China package tours, Chinese culture, or the sites available. We will gladly help you with any special needs you might have and all questions, like our trip designing is completely free of charge.