Inner Mongolia Museum

More Photos

Inner Mongolia Museum (Chinese:内蒙古自治区博物馆) lies on Xinhua Street of Hohhot City of Inner Mongolia Autonomous Region, covering an area of more than 15,000 square meters. Built in May 1, 1957, Inner Mongolia Museum is the only comprehensive museum in Inner Mongolia and also the earliest museum in all of the five autonomous regions in China. The 7000-square-meter Exhibition Hall of the museum is designed in interesting shape with ethnic features, which is also a landmark building of Hohhot city. The white horse sculpture galloping on the top of the building implies the fortune and takeoff of Inner Mongolia.
There are four series of exhibits in Inner Mongolia Museum with a total collection of more than 100,000 pieces. These four series are Inner Mongolia Paleontologic fossils, Inner Mongolia historical relics Inner Mongolia revolutionary relics and Inner Mongolia ethnic relics.
Inner Mongolia Paleontologic Fossils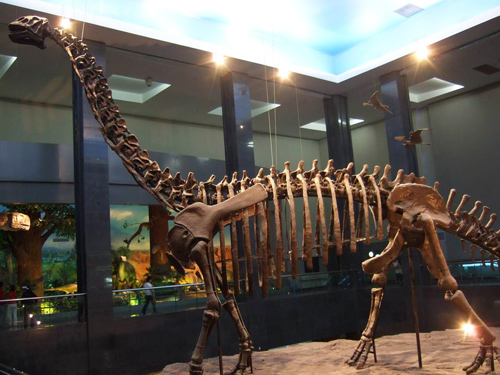 Inner Mongolia is a famous region with dinosaur fossils and enjoys its laudatory title - "Home of Fossils". Inner Mongolia Museum exhibits a large number of fossils from 225,000,000 years ago to the Mesozoic era about 65,000,000 years ago. The huge fossil skeletons of dinosaurs, mammuthus, coelodonta antiquitatis and fossil faunas in Mesozoic era and Cenozoic era are the fossil curiosities attracting a lot of visitors and fossils addicts from home and abroad. The fossils exhibited here are in great categories almost from every corner of Inner Mongolia in all paleontologic eras, and more important, they are all inconceivably well-preserved.
Inner Mongolia Historical Relics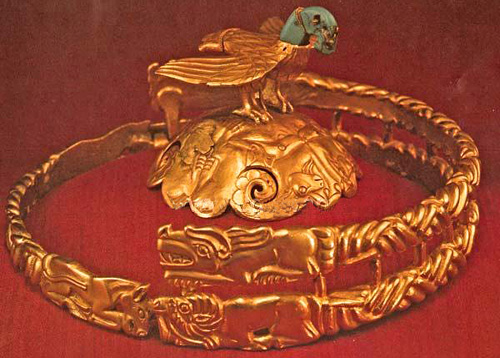 With a collection of more than 44,000 pieces, this series shows the history of the eight minorities lived here, including Xiongnu, Hsien-pei, Donfhu, Tujue, Mongolian, etc. Inner Mongolia is the main stage of northern minorities of China in history, their nomadic life on the grassland formed their own distinguish features. These exhibited objects are in different unique shapes, especially in animal shapes, showing the characteristic cultures in different times. These precious historical relics includes a Xiongnu golden crown with a gold hawk on the top, gold ornaments of Hsien-pei nobles in kinds of rare animal shapes, Grassland Silk Road relics of silver pieces in rich types, exquisite gildings, carnelians and silver trappings of Liao Dynasty, and the like.
Inner Mongolia Revolutionary Relics
This series displays the Inner Mongolians revolutionary history from the May 4 Movement in 1919 to the foundation of the Republic of China on Oct 1, 1949. In 1922, the Communist Party of China specially appointed some important members to help Inner Mongolia to cultivate some excellent leaders, who have made great contribution later for the foundation of the Inner Mongolia Region on May 1, 1947.
Inner Mongolia Ethnic Relics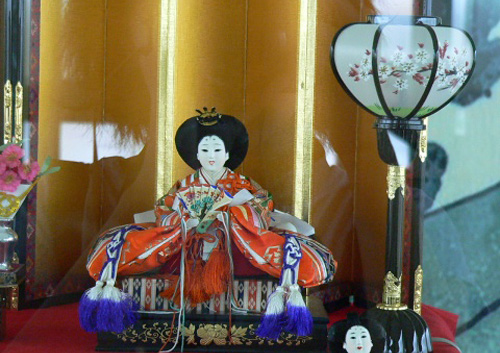 The unique and interesting ethnic culture of four minorities lived in Inner Mongolia, Mongolian, Oroqen, Ewenki and Daur, is exhibited here.
There are about 3000 sets of objects on exhibition, which fully reflecte their daily life in all aspects, including production, culture, folklore, art and religion. Among these exhibits, Mongolia female's clothes in different areas and different statues as well as the religious relics are the greatest attractions for most visitors.
Precious Collections in Inner Mongolia Museum
Nurosaurus Fossile – Nurosaurus is the biggest dinosaur in the Cretaceous Period in Asia; the fossil collected in the museum is more than 60 tons in weight, 12 meters in height and 26 meters in width.
Crown of ancient Xiongnu Nationality – It is a national treasure made of gold with 1934 grams in the weight; it is also the only preserved crown of Attila.
Incense Burner Burned from Jun Kiln – It is a national gem boasting of its flexible but mature style of glazing.
Precious Relics of Liao Dynasty – Precious relics of golden and silver pieces, glass, carnelians and lacquer works are the representative relics of Qidan nationality, which have developed the grassland culture to the peak in Liao Dynasty in history.
Quick Questions
Our team is waiting for your questions. Please feel free to ask us any questions you might have about our China package tours, Chinese culture, or the sites available. We will gladly help you with any special needs you might have and all questions, like our trip designing is completely free of charge.