Hezhou Transportation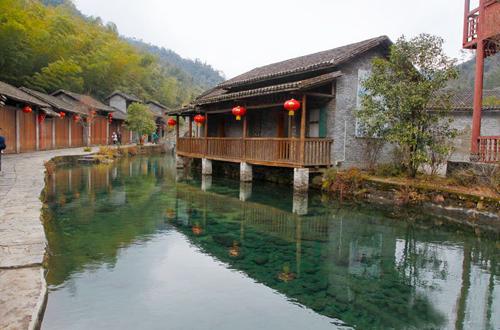 By Air
There is no airport available in Hezhou City and the nearest airports can be used are the Guilin Liangjiang International Airport and Liuzhou Bailian Airport. Therefore, it is suggested to fly to Guilin or Liuzhou first and then transfer to Hezhou by bus.
Guilin Liangjiang Airport is 217 kilometers away from Hezhou with a 2.5 hours drive by highway. It provides about 48 routes to 30 major domestic cities and 8 international cities, including Beijing, Shanghai, Xi'an, Guiyang, Wuhan, Dalian, Guangzhou, Hangzhou, Qingdao, Zhuhai, Chongqing, Nanjing, Wenzhou, Changsha, Fuzhou, Kunming, Chengdu, Shenzhen, Haikou, Hong Kong, Macao, and Seoul, Bangkok, Fukuoka, etc.
Liuzhou Bailian Airport is about 280 kilometers away from Hezhou with an around 5 hours drive. It provides over 10 routes to major domestic cities like Shanghai, Guangzhou, Chengdu, Shenzhen, haikou, etc.
By Ship
The water transportation in Hezhou is convenient and along the West River, Gui River and He River, ships can reach Guangzhou, Hong Kong and Macao in one day.
By Train
Hezhou Train Station is located at the northern suburbs, 5 kilometers from the downtown Hezhou. Passenger trains started to operate in Sep. 28, 2009, and now there are daily service to Nanjing, Guilin, Zhanjiang, Wuchang, Changsha and Shanghai.
By Bus
Located at the junction of Guangxi, Guangdong and Hunan provinces, Hezhou Bus Station is conveniently provides coaches to major cities in the province as well as to Guangzhou and Shenzhen of Guangdong Province, Yongzhou and Tuojiang of Hunan Province. Quite a number of coaches run to towns, villages and surrounding tourist attractions of the city every day.