Museum of Traditional Chinese Medicine (Hu Qing Yu Tang)

More Photos
Chinese name: 胡庆余堂中药博物馆(Hu Qing Yu Tang Zhongyao Bowuguan)
Location: on No.98 Yan'an Road, Shangcheng District of Hangzhou, Zhejiang Province
Opening time: 08:30-16:00
Best time for visit: whole year around
How to get to Hu Qing Yu Tang: take No.13, 59, 189, 208, 308 or 352 Bus and get off at Gulou Stop, or just take a taxi directly go there
Introduction of Hu Qing Yu Tang Chinese Medicine Museum
Opened to public in 1991, the Museum grew out of the Hu Qing Yu Tang, a famous Chinese pharmaceutical company founded in 1874 by business tycoon Hu Xueyan and which enjoys the same reputation as Beijing Tong Ren Tang.
Hu Qing Yu Tang inherits a large number of traditional prescriptions recorded in a famous pharmaceutical specification document named Taiping Huimin Heji Ju Fang, which was compiled by official organization in ancient China's South Song dynasty, in the meantime, it absorbs many other effective prescriptions from famous doctors with rich experiences and excellent skills, to produce different forms of medicine like pills, powders, ointments and pellets. Because of the effectiveness these medicines are popular in China and abroad, and Hu Qing Yu Tang is therefore regarded as "The King of Medicine in Southern China".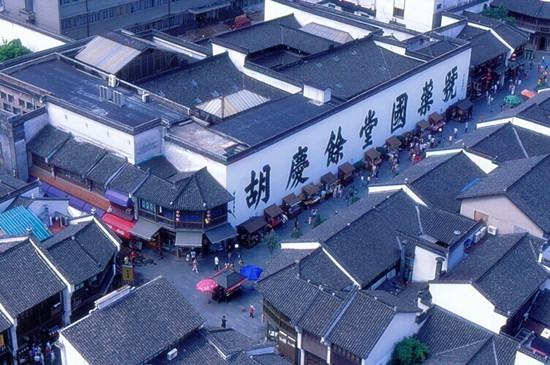 During the long history, Hu Qing Yu Tang accumulated lots of experience for building their company culture. Those are highlights of traditional commercial culture in China, also the treasures always keeping the company full of vigor and survived in fierce competitions. Among the experience, one rule called "jie qi" is most famous. "jie qi" means "no cheat", following it, Hu Qing Yu Tang always produce medicine with top quality and sell it without different prices.
The Museum of Traditional Chinese Medicine was founded in ancient architectural complex of Hu Qing Yu Tang in 1987, became China's first theme museum of traditional Chinese Medicine, the only state-level professional one of this kind in China. Taking the principle of site protecting and undisturbed displaying, the Museum is divided into five parts including the history introduction of traditional Chinese Medicine, display and exhibition, manual workshops, business hall and health care& treatment. There are plenty of traditional pharmaceutical tools, tens of thousands of plants, animals& mineral samples of traditional Chinese medicine are displayed in the Museum.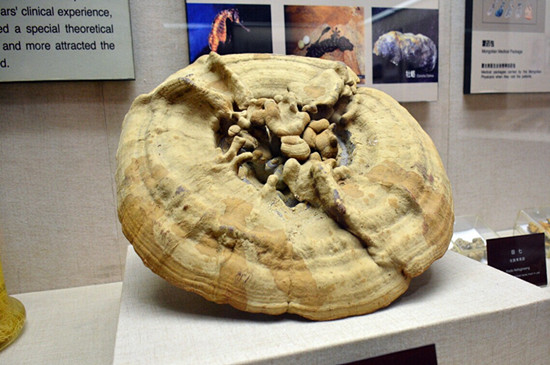 The layout of Hu Qing Yu Tang Chinese Medicine Museum
Located in north of beautiful Wu Hill in Hangzhou, the whole building group of Hu Qing Yu Tang Chinese Medicine Museum was constructed according to the south China's garden architectural styles, with front part pharmacy store and backyard medicine workshops. This magnificent building group occupies about 2,700 square meters, and the construction cost more than 2 hundred thousand taels silver at that time. The old buildings were appointed as national key cultural relic protection unit in 1988, and the whole Museum consists of five parts:
1) The Exhibition Hall is an education base mainly about the history of traditional Chinese medicine;
2) Medicine Preparation Hall is place where you can see museum staff perform the arts of traditional pharmaceutical processes. You can even have a try if you are interested in;
3) Chinese Medicine Healthcare Clinic for patients;
4) Restaurant of Medicated Diet provides various medicinal foods which are good for human health;
5) Shopping Hall sells high quality Chinese medicine products.
Quick Questions
Our team is waiting for your questions. Please feel free to ask us any questions you might have about our China package tours, Chinese culture, or the sites available. We will gladly help you with any special needs you might have and all questions, like our trip designing is completely free of charge.