Hami Weather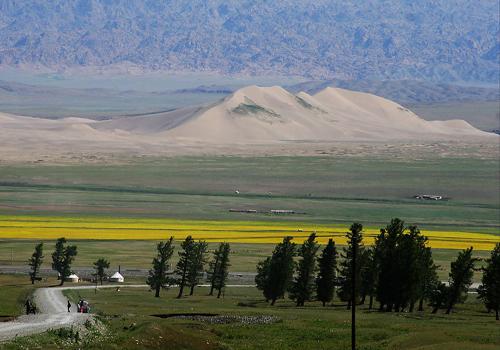 Located in the heart of Eurasia, Hami has a continental arid climate. It is dry and enjoys longtime sunshine. Tianshan Mountain runs through it from east to west and cause a contrast in climate and landform between north and south of Hami. The north side of Tianshan Mountain has vast grasslands with cool summer and snowy winter. The south side of the Tianshan Mountain is a basin and the hometown of hami melon and Chinese dates with acrid climate and abundant sunshine. Hami has a clear distinction between four seasons and considerable temperature variation between day and night. The best time to visit Hami is in July and August.


---Hami in spring (late March to early May)


Temperature rises again with frequent cold air, gale, sand storm and cold snap.

---Hami in summer (June-August)


Temperature is high. It is usually sunny. It is the best time to visit Hami.


---Hami in autumn (September-October)


Scenery is amazing during this period. The climate is mild, though, with frequent rainfall. Besides, it is the harvest time of hami melon.


---Hami in winter (December to March)


Winter is long in Hami. The area is covered with snow.