Balikun Grassland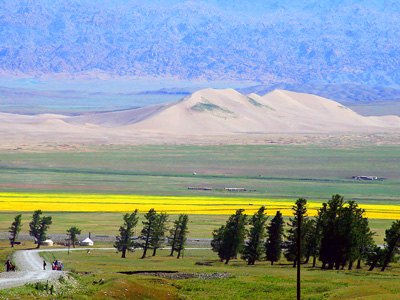 Located in Hami district, northeast of Xinjiang, Balikun Grassland is the second largest grassland in Xinjiang which is famous for its major eight sceneries including "Snow-covered Pines in Tianshan", "Vast Turtle City" and "Crystal Spring". It is an ideal resort place for visiting with fat and lively flocks and herds, green and lush grasses, and clean air. Pure traditions of Kazak nationality are kept here. If you visit the yurt of Kazak, the friendly host will treat you with hot buttered tea, mellow horse milk and meat. On the annual grand meeting, traditional horse racing, girls' chase, wrestling, and playing and singing are regularly held. The style of Balikun Grassland is always passionate and unrestrained.
Balikun Grassland is different from that of Mongolia, which is no end in your sight. The grassland of Balikun is in the basin where you can see successive mountains connected with blue sky in distant places. There is perennial ice and snow on top of the mountains and evergreen forest in the middle. In the middle of the basin, meadow comes into being with the overflowed springs. Balikun Grassland was called Manna Plain in the past and Grass Lake now, which means there is both grasses and water here. Balikun Grassland is in close attach with the life of local people.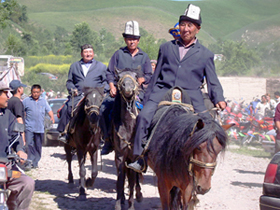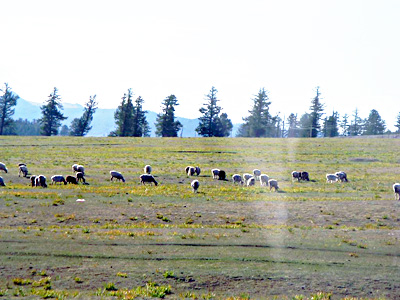 More than 10 nationalities live here, including Kazak, Han, Uygur and Mongolian ethnic groups. And beautiful legends are talked here, one of which is about a girl of Han nationality and a Kazak young man named Pu Leihai. They fight together with the mountain demon. Finally, they defeated the evil and make people live in peace at the expense of their life: the girl became a stone under a shape mountain while the Kazak young man sunk to the lake bottom with the mountain demon. Therefore, people named the springs from the below of the sharp mountain Han Girl and the lake Pu Leihai.
Ice and snow melt in Balikun Grassland gradually with the sunshine in spring. Grasses come out and grow with mild wind and fine rain around May. Flying butterflies, singing birds and green waves of crops are on the stage in June and July when you can see the cattle and sheep when the grass is blown to be lower. The most livest season is August and September when good harvest comes. In August, the plain is full of laughs, sound of horses and booming of machines. Peace restores early here at the end of October when the whole grassland is covered with snow and ice.