Haikou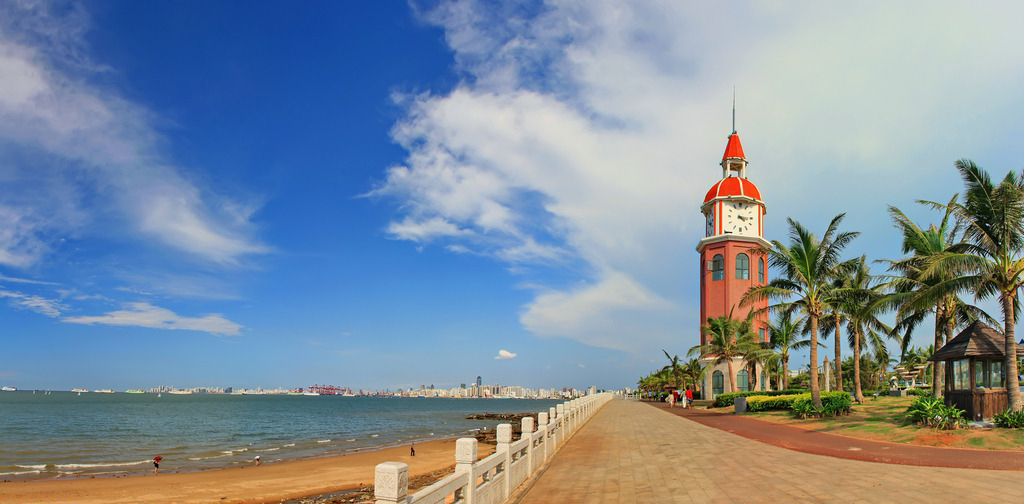 Haikou in brief
Haikou, known also as the 'Coconut City', is the capital of Hainan Province, China's second largest island. It stands at the northern end of Hainan Island, has an estimated population of 1.8 million. Named "Haikoupu" in ancient times, Haikou is the center of Hainan in politics, economics, culture and communications. It is located on the Nandu River, at the southern bank of the Qiongzhou Strait, facing the mainland's Leizhou Peninsula. With the sea on three sides Haikou enjoys a long coastline that features excellent bathing beaches and sea side resorts. Holiday Beach is the most popular of these, while Xixiu Beach is where the National sailing and windsurfing teams train and hold competitions. In the Ming Dynasty, it was fortified as "Haikousuo". Most people who come to Haikou are simply in transit to the more popular southern resort city of Sanya.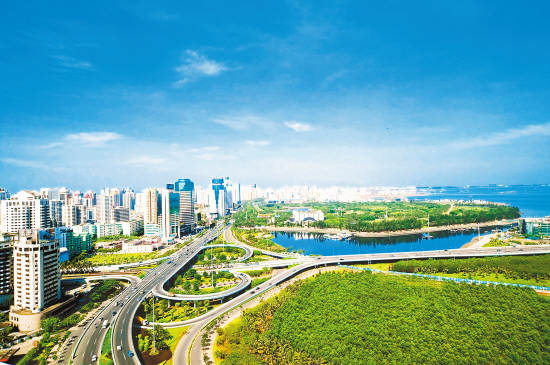 History of Haikou - a center of the state and county
Haikou enjoys a long history. More than 2000 years have passed since the establishment of Zhuya County during Emperor Wudi's ruling period (March 9, 141 to March 29, 87 BCE) of the Han Dynasty (206 BCE to 220 CE). Haikou was established as a trading port during the Northern Song Dynasty (960 to 1127 CE). Since then the central governments in different periods have continuously strengthened the governance on Hainan, while Haikou has always been the center of the state and county.

Haikou nowadays - Coconut City with historical sites
The downtown area of the city has an excellent environment with streets lined with coconut palms. Here there are modern and convenient public transport facilities and all that is best in a tropical seaside city that is pollution free and that meets the needs of the tourist in a friendly and welcoming way.

Besides its natural resources, Haikou has a number of important sites of historical interest. The Wugong Temple (The Five Official's Temple), the Tomb of Hai Rui and the Xiuying Emplacement each serve as reminders of the historical importance of Haikou.