Qianling Park

Chinese name: 黔灵公园
Location: No.117 Zaoshan Road, Yunyan District, Guiyang City, Guizhou Province
Opening time: 06:30-22:00
Recommended time for a visit: 4-5 hours
Best time for a visit: all year round
How to get to Qianling Park:
- take bus 1, 2, 10, 12, 13, 16, 22, 23, 25, 33, 41, 46, 51, 53 or 72
Introduction to Qianling Park of Guiyang
Built in 1957, Qianling Park is named after Qianling Mountain which is reputed as "the first mountain in southern Guizhou". As a comprehensive park with complex geological structure and a wide variety of plants, Qianling Park is very famous in Guizhou Province and even widely known in China.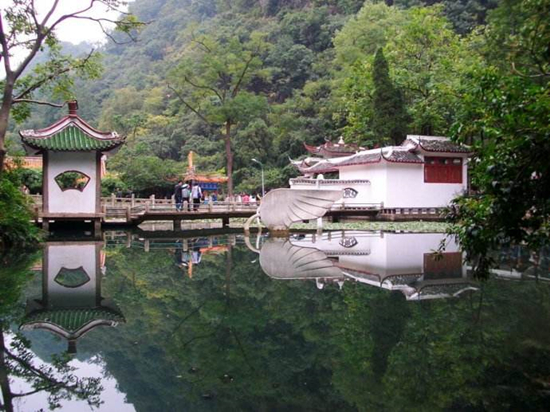 Famous scenic spots in Qianling Park
Covering an area of 426 hectares, Qianling Park is one of the few large comprehensive urban parks in China. There are verdant trees, enchanting springs, ancient temple, flexible macaques and so forth in the park, among these the Seven Star Lake, San Ling Wan Macaques Garden and Hongfu Temple are the most famous scenic spots.
Seven Star Lake
The lake originates from Tanshan Spring and divides into seven pools as it wanders through the park, thus got the name Seven Star Lake after the Triones. Weeping willows stand by the pools, arch bridges partly hidden and partly visible, fish play in the lake and beautiful lotuses bloom in summer; with the renovation and development to the scenic spot by government in 2003, Seven Star Lake has become a place worthy visiting all year round.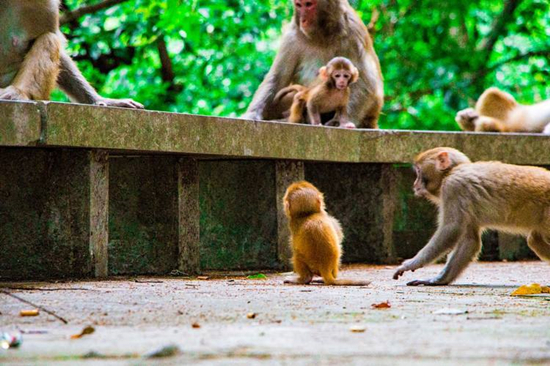 San Ling Wan Macaques Garden
The garden was built on the site of some Chinese and western architectures, which dated back to the 1930s. Those architectures include conference room and guest houses, ever used by Jiang Jieshi (served as the leader of the Kuomintang) to meet Zhang Xueliang (who was the effective ruler of Northeast China) when Zhang was under house arrest in Guizhou Province, and the architectures were ever served as temporary office space by Guiyang Municipal People's Government after the Liberation. In 1985 the site was renovated by government and only the original conference room was retained. In 1991 San Ling Wan Macaques Garden, the only wild macaque garden in urban park over China was built here. After years of development, the number of wild macaques has grown to more than 3,000.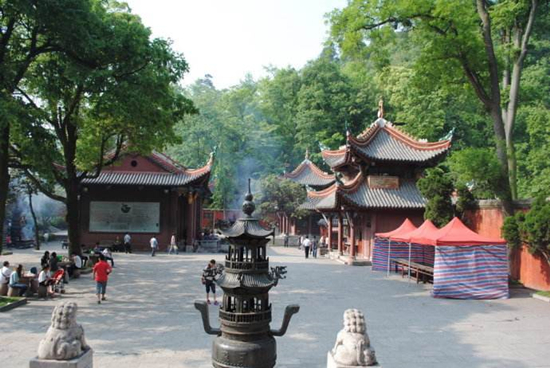 Hongfu Temple
Built in 1672 in ancient China's Qing Dynasty by Monk Chisong, Hongfu Temple is the most important Buddhism temple in Guizhou Province. Its name Hongfu means to expand the Buddha's will of salvation, and to benefit all living creatures. A great many precious cultural relics and historical sites were found in Hongfu Temple, making it listed into the 142 national key Buddhism temples in 1983, and under the province's protection at the same year.