Emeishan Weather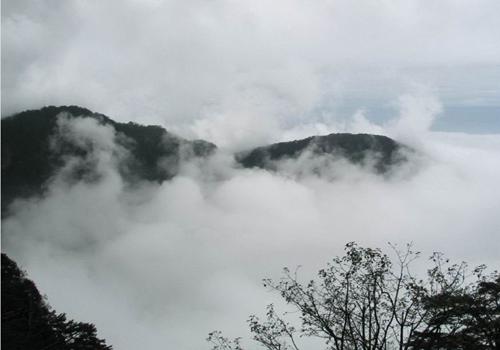 Mount Emei is a great place to explore all the year around. However, for most of us, spring and autumn are the best time to go when climate is the most kind and scenery at its best. The mountain area is enveloped by mists and clouds with few sunlight and abundant rains while flatlands area has a subtropical monsoon-influenced humid climate with average temperature being 6.9℃ in January and 26.1℃ in July. Due to the weather condition on the mountain has great difference in different altitude; you are advertised to bring warm clothing with you no matter what the season is. The highest part rises more than 2000 meters above sea level and is covered with snow from October through April next year.
During springtime, the foliage is fresh and, with abundant blossoms of azaleas. During summer, the mountain is like a natural conditioner with temperature being 11.8 on average. So summer is the great time to beat summer heat. In autumn, the landscape is the most beautiful. From mid-September through October, leaves change from green to yellow to red. Winter is increasingly favored by tourists. From November to February next year, it is often sunny on the summit and therefore is the best time to see sunrise, sea clouds, Buddha's halo and sunset. Ski and hot spring are the major selling points of Emei Mountain in winter.


The best time to see the highlighted sceneries


---Sunrise: 06:00 in summer. 07:00 in winter.
---Sea of clouds: 09:00-10:00, 15:00-16:00.
---Buddha's halo: on the beginning or end of a month.
---Beat summer heat: June-October
---See red leaves: October.
---Ski: November-March neat year.