Datong Transportation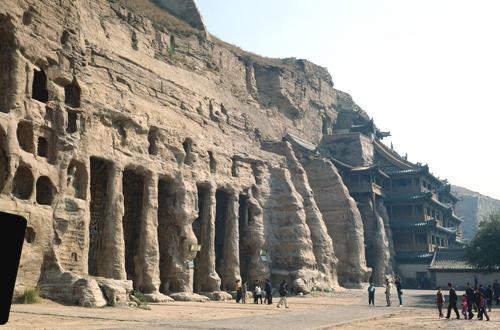 By Air
Opened in the year of 2005, Beijiazao Airport, located in the north of Beijiazao Town, Datong County, Datong city, is some 17 kilometres away from the downtown area. It is the second largest civic airport of Shanxi province.
Shuttle bus – there are free shuttles running between the downtown area to Datong airport. They usually depart two hours earlier than the flights taking-off. You can also take No. 40 bus from the railway station to reach the airport.
By Train
Situated on the junction of the railway lines of Beijing-Datong, Datong-Puzhou, Datong-Qinhuangdao, Datong is one of the important through traffic stations of the international railway line of Beijing-Ulan Bator-Moscow. Besides, trains from datong to Beijing, Taiyuan, Hangzhou, hankou, Shijiazhuang, Shenyang, and lanzhou are available. Passengers can also take non-stop special line trains for Yungang Grottoes every day from 06:00 to 18:40.
By Bus
Highway traffic develops rapidly in Datong. So far, there have been several expressways, such as Beijing-Datong, Datong-Yucheng, Datong-Hohhot, Deshengbao-Datong, Lingqiu-Shanyin. Five long-distance bus stations can be found in datong city, namely, Xinnan passenger bus station, long-distanced bus station, Xinrong bus station, Yudong passenger bus station and Xinpingwang passenger bus station.
City Transportation
Taxi - the starting price is 6 yuan (including 3 kilometres), after 3 kilometres, additional 1.2 yuan for one kilometer in the morning (some are 1.4 yuan for one kilometer), additional 1.6 yuan for one kilometer in the evening (some are 1.8 yuan for one kilometer).
Bus – so far, there are about 49 bus routes in datong, stretching 687 kilometres and covering Weizhoutuan in the south, Jiangjiawan in the west, Maojiazao in the south, and Baoziwan in the north. The ticket price is one yuan in the downtown. In the suburb, the starting price is one yuan, prices increasing according to the distance.