Datong Cuisine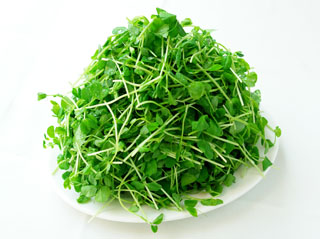 Datong cuisine is the representative of north Shanxi cuisine, with a little salty flavor, much oil and strong colour. Though Datong cuisine has no its own unique cuisine, it has a collection of many different cuisines. Strolling on the street, you can find quite a few restaurants. Some famous foods include sliced noodles, rabbit meat, bean jelly, avena nuda noodle, haggis and so forth.
Haggis (羊杂)
This snack is mainly composed of sheep's heart, hoof, heart, liver, intestines, lungs, and blood. Added Chinese yam vermicelli, the snack will take on tempting red and white colour. Indeed, it is a delicate keeping you warm and dispelling cold. Whenever you ramble along the street, you can find it the most common food.
Datong Sliced Noodle (刀削面)
Different places in Shanxi province enjoy different sliced noodles. Datong sliced noodle, therefore, has its own features, so you can by no means miss it. Not only is it inexpensive, but also looks attractive, thus making it a distinctive food of Datong. Watching the skillful chef cutting the noodle is a fantastic acrobatic performance.
Yellow Cake (黄糕)
Yellow cake is made from yellow rice vermicelli and corn flour. After cooking in the pan and glued oil, the ball-shaped yellow cake is just before your eyes. On the birthday party in Datong, yellow cakes are must-eat snacks!
Thrush Donkey (画眉驴肉)
The ingredients of the dish are the specialty of Guangling, namely, the meat of thrush donkey. After boiling with salt, soy sauce, aginomoto and other seasonings, as well as some pericarpium citri reticulatae, amomum tsao-ko, the dish does not only tastes unique and authentic, but supplies nutrition for human body.
Hunyuan Bean Jelly (浑源凉粉)
Made of potatos starch, the snack can be tries seasoned with vinegar, salt, chopped onion and capsicol. If possible, add some local specialties such as dried bean curd, lotus nuts. This strong colour of the snack will surely quicken your appetite.
Instant-boiled Mutton (涮羊肉)
As long as you travel in Datong, you'd better try the instant-boiled mutton, in that it is quite different from that in other places. The most famous mutton is tails and marble meat. Sliced thin, the mutton after boiling is tasted to your heart's content with some sesame sauce and coriander!
Oats Noodle (莜面)
There are different ways to enjoy oats noodle. For instance, you can try it cold and dressed with sauce, like slices of cucumbers, aubergine, capsicol. Or you can try it hot with soup of mushrooms and tofu, or mutton sauce. Whichever way you prefer, they are refreshing and smell sweet.