Dalian in brief
Dalian is a seaside city of the Liaoning Province lying in Northeast China. Surrounded by the Yellow Sea to the west and the inland Bohai Sea to the east, Dalian is located at the tip of the Liaodong Peninsular. This second largest and most prosperous city in Liaoning after the capital city of Shenyang, is mainly known for its pleasant weather and numerous beaches (1,906 km of coastlines) where travelers and citizens come to relax when the sun is shinning. The climate is a monsoon-influenced humid continental one that makes the enjoyment of baths possible and famous all over northern Asia. Composed of 6 districts, 3 county-level cities and 1 county, Dalian also governs about 260 surrounding islands and reefs. It is a major harbor to northeastern Asia and has cooperations with more than 140 countries. But the city also displays many historical, cultural and natural features that are likeable to many travelers having the chance to stop by. The city is home to a certain number of ethnic minorities and nationalities such as the Han, Manchu, Mongol, Xibe, Miao, Uyghur, Zhuang, Korean and Russian. Visiting Dalian is experiencing a Chinese seaside town full of energy where history, cultural heritages and natural sceneries mingle for an amazing stay.
History of Dalian – Russian and Japanese architectural style reminiscences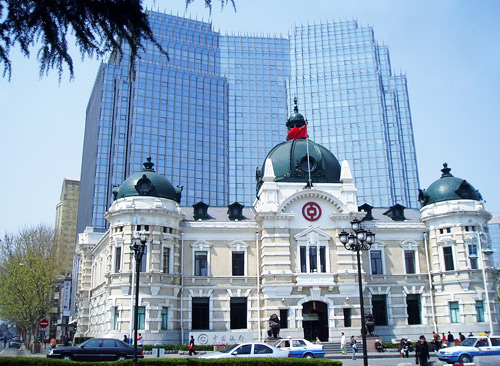 The history of Dalian can be traced back to 221 BC and the Qin and Han Dynasties. Undertaking several changes of Dynasties, the city of Dalian changed names many times during its history: "Sanshan" during the Weijin Period (220 AD – 420 AD), "San Shanpu" during the Tang Dynasty (618 AD – 907 AD), "Sanshan Seaport" during the Ming Dynasty (1368 AD - 1644 AD), and "Qing Niwakou" during the Qing Dynasty (1644 AD – 1911 AD). This is after the 1840 Opium War that Dalian plunged into warfare. Starting in 1858 with the British settlement, Japaneses and Russians captured successively then the city to the Qing Dynasty, making important changes to the original architecture of this seaside city. Enlarged in 1937 to two different cities by the Japanese, Dalian was known as Dairen (Dalian itself, in the north) and Ryojun (Lushun, in the south of the original Dalian). Lunshun played then a major role as a military and strategic port to Russia and other alien countries. Of European, Russian, Japanese and Chinese influences, Dalian has stored up lots of features that carry weight to its attractions in northern China. Elegant squares, western-style fountains, etc... Dalian is a mix of all these influences and a jewel of the Bohai Sea. This is only after World War II that the city of Dalian was given back to China, after a long Soviet (USSR) occupation and a relatively undamaged situation after fires and bombings. Since 1955, Dalian has been made a pivotal shipbuilding harbor by the Chinese government in Beijing and developed its unique architecture to improve the city's image as a tourist spot. For this, many Japanese and Russian architectural style buildings have been kept, giving to Dalian an important asset for developing its tourism.
Dalian nowadays – Golden beaches, exciting city center life and gorgeous seaside scenic spots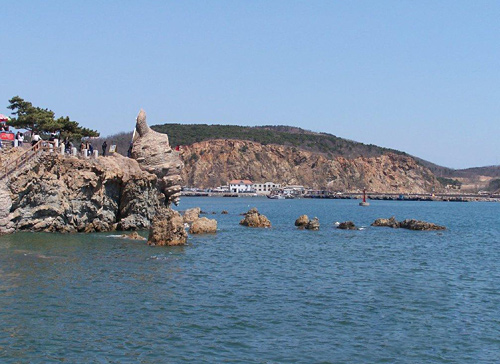 This charming business and seaside city of the Liaoning Province has no reason to be jealous of other cities. Indeed, nowadays Dalian is famous for its sea bathing places and large-scale western style squares. While traveling to this northern city, travelers may be filled with wonders by the sight of Russians districts (Zhongshan District, Nisholas Square, Xinghai Square, Stalin Square now known as Zhongshan Square) and Japaneses one all telling about the citys history. This seaside city is also famous in Mainland China and farther for its organization of the "Dalian International Fashion Festival" where pop-stars, designers and other celebrities meet every year. On top of that, while presenting Dalian we should also mention its great importance as a host city for some famous Chinese football teams! In the grip of some ecological influences, Dalian has seen its shape totally changed by greenery areas transforming it as a more livable city and even making native people describe it as "a city built in gardens". Dalian enjoys a great array of streets winding along the coastline, among which Binhai Lu is the most famous one. Laohutan, Bangchuidao, Jinshitan Scenic Areas and other gorgeous scenic parks and stunning cliffs will just make you astonished on your tour to Dalian city. Mingling modern skyscrapers, shopping malls and commercial streets with a diversity of lush parks and pristine beaches is just a jewel in this northern part of the country. Travelers enjoying a stop-off here should also taste the seafood bursting all around the markets and fishermen's restaurants. As one would have understood, Dalian is really a solace in Northeast China and another proof of China's marvelous diversity of scenic spots and sightseeing. Filled with historical, cultural and natural scenic sights, Dalian is like a must-see visit while visiting Northeast China!