Dalian Transportation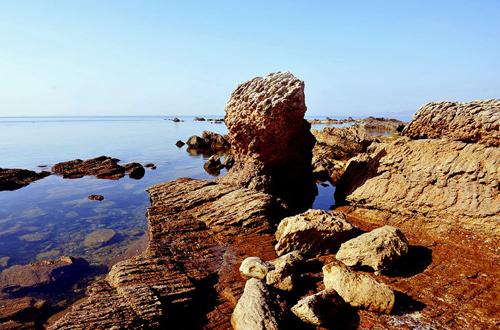 By Air
Dalian Zhoushuizi International Airport, some 18 km northwest of downtown Dalian, is one of the four largest airports in the northeast China, offering 121 direct flights to and from most of the main cities in the mainland China as well as to Hong Kong and other main cities of 15 countries, e.g. Tokyo, Seoul, Osaka, Hiroshima, Sendai, etc.
To and fro between the airport and the city center, there are buses No.516, 532, 610, 701 and 710, each will run for about 40 minutes and cost 1 or 2 yuan; airport shuttle buses directly to Youhao Square (Friendly Square) will cost 10 yuan; and taxies at the rightmost of the airport gate are also available, which will run for a 20-minute--travel to the downtown with about 25 yuan.
By Train
The main train station of Dalian was built in 1935 and reconstructed in 2003. It is located in the city center just near the Shengli Square (Victory Square), providing direct lines to most cities of Northeast China as well as Beijing, Shanghai, Wuhan, and parts of other main cities of the country, while longer journeys may need a change in Beijing. Tourist special trains are served to Beijing, Shenyang, Harbin and Changchun, of which the one runs to Shenyang is a express train.
A new train station-the North Train Station is located in the Nanguanling, with 15 kilometers from city center and 10 kilometers to the airport.
By Ship
The renowned Port of Dalian has a thriving shipping with over 150 countries and areas in the world. In the mainland China, it provides daily ships to and from Yantai, Weihai, Penglai, Tianjin Newport and Changhai, of which to Yantai and Changhai, there are high-speed tourist ships. Passenger liner to Inchon of Korea also available.
There are 5 passenger boarding ports in total in Dalian,
- Dalian Passenger Port, is located in No.1 Gangwan Street, Zhongshan District, offering ships to Yantai, Weihai and Inchon; as the port is very large, it is suggested to arrive in the waiting room half-hour before the sail to avoid the miss;
- Dalian Xianglujiao Port, is located in No.12 Haiyun Street, Xigang District, offering ships to Yantai;
- Dalian Pikou Port, is located in Pikou Town, Pulandian City of Dalian, offering ships to islands of Changhai County; it is suggested to contact with the port beforehand as the ship schedule is unfixed but depends on the tides;
- Dalianwan New Passenger Port, is located in Dalianwan Town, Ganjingzi District, some 25 kilometers from Dalian Train Station, offering ships to Yantai;
- Lvshun Newport, is located in the east of Yangtouwa port, Lvshunkou District, offering ships to coast ports along the Bohai Sea, e.g. Penglai, Dongying, Longkou, etc.
By Bus
There are 5 bus stations in Dalian,
- Jianshejie Station (the main one in the city), is located in No.36 Jianshe Street, Xigang District, just outside the northern entrance of the main train station, providing coach buses to most destinations in the vicinity of Dalian;
- Beigangqiao Station, is located in No.20 Anshan Road, Xigang District, providing buses to Lvshun as well as other cities in the Province of Liaoning;
- Gangwanqiao Station, is located in No.14 Changjiang Road, Zhongshan Distric, providing coach buses to other cities;
- Liujiaqiao Station, is adjacent to No.1 Building of the District Committee, Zhoushan Street, Ganjinzi District, providing buses mainly to Lvshun;
- Heishijiao Station, is located in No.700 Zhongshan Road, Shahekou District, providing buses mainly to Lvshun.
City Transportation
The public transportation in Dalian is quite convenient with over 100 bus lines, 1 retaining tramcar line, 4 light rail lines and taxies that are state-operated or privately owned.
Buses- most of the buses are self-service ticketing and price at 1 or 2 yuan. Tourist buses also available in the high season (from April to october) which have stops at main tourist sites of the city.
Taxis- in the daytime, pricing starts at 8 yuan (including 3 km), and 3 kilometers after the additional 2 yuan per kilometer; during the nighttime from 22:00 to 05:00 next day, the pricing starts at 10.4 yuan, and 3 kilometers after extra 2.8 yuan per kilometer.
Tips: A mini animal doll with a number is placed in almost every taxi in Dalian, to remember which passengers can contact the car afterwards if something was left in the taxi.