Changchun in brief
Changchun, the provincial capital of Jilin Province, is the biggest automotive capital of China. Located in the northeast China, Changchun, the 15th vice-provincial city of China, is bordering Songyuan City in the northwest, Siping City in the southeast, Jilin City in the southeast and Heilongjiang Province in the northeast. Covering an area of 20604 sq. km, this ninth biggest city of China is divided into 6 districts and 1 county and in charge of 3 county-level cities. As the earliest auto industry base and film-making base of China, Changchun boasts FAW Group Corporation and Changchun Film Studio. It is not only a window of north China, but also a hub of politics, economy, culture, finance, trade and transportation of northeast China. In the year of 2012, Changchun is ranked first in terms of China city life quality index system. Travelers visiting Changchun for the first time often find happiness and bliss seizing themselves and prefer to linger here.......
Changchun – a Cultural Capital Having Suffered Tribulation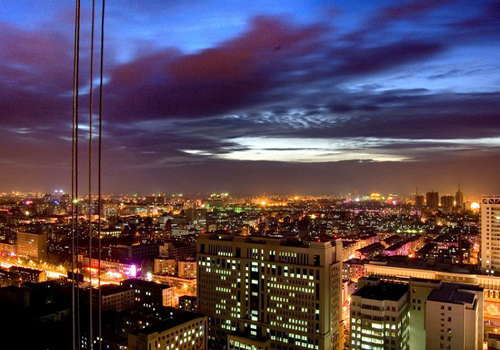 While Changchun is a relatively new city, according to archaeological findings, there were human beings living along the Songhua River and its branches Yinma River and Yitong River. In the year of 1653, the Qing court enacted a law that enabled legions of refugees to immigrate here. Therefore, a great wave of migration occurred, which is also known as Chuang Guandong, literally means brave the journey to Northeast. From then on, population was increasingly getting larger. When it came to 1800, it was called "Changchun Ting" and prosperity gradually spread all over the city. In 1896, tsarist Russia invaded northeast China so as to seize the right of railway construction and build residence for Russians. With the end of Russo-Japanese War in 1906, Changchun was under the rule of Japanese Empire. Moreover, things turned bad to worse since Mukden Incident, September 8th, 1931, when Japanese military launched an invasion of the city. And Changchun did not escape from clutches of Japanese Empire until August 15th, 1945. Indeed, it is on October 19th, 1948 that the city met its liberation and heralded a new epoch, that its people regained their freedom and ended up their suffering.
Changchun Nowadays – Between Dynamic and Tradition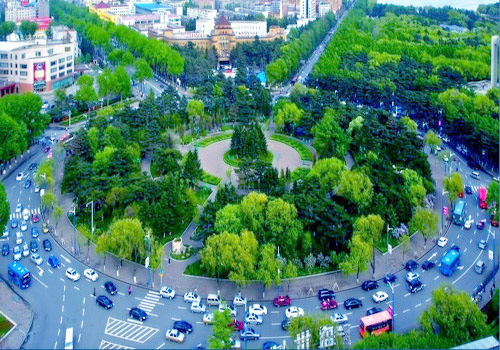 With a history of only 200 years or so, Changchun has become the hub of politics, economy and culture of Heilongjiang province after rapid development and has emerged as a significant central city in China by virtue of its solid agriculture and industry, prosperous business, advanced science and technology, and highly opening up. No wonder friends home and abroad often commend it as "automotive capital", "forest capital", "film city" and "city of science, technology and culture". Changchun's geographical location offers good connections to costal cities of China, Eastern Europe, Russia and Korea, giving business traders an easy access. Changchun enjoys a beautiful landscape, where trees are planted on both sides of the avenues. Sometimes, you will feel as if you were living in the forest! Changchun is a splendid combination of dynamic and tradition. Many a human landscape is in sight like relics from puppet government period. In winter, it is a paradise for common people where they can ski, skate, watch ice engraving and snow sculpture. As a matter of fact, Changchun is China's renowned barn which abounds in corn, soybean, paddy and kaoliang.