Changchun Transportation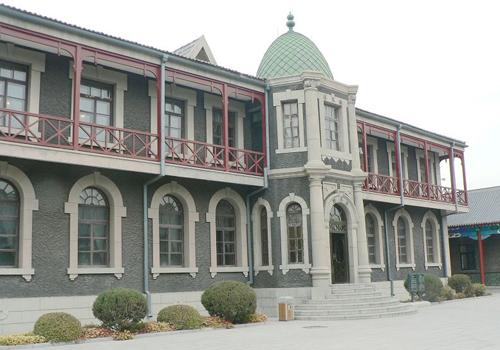 By air


Changchun Longjia International Airport (长春龙嘉国际机场) is the only airport of Changchun. It is located 21 km northeast of city center of Changchun.


Shuttle bus to the airport runs from Quanan Square (全安广场) near the Civil Aviation Hotel (Minhang Binguan, CNY20, 40 minutes, hourly, 06:00-17:00). Another shuttle bus leaves the airport according to arrival flights for People's Square (人民广场) with a stop in Civil Aviation Hotel. You can also take high-speed rail at the Changchun Railway Sation to the airport (CNY10). A taxi to the airport costs around CNY80 to CNY100 (including highway toll).


By train


Changchun Railway Station is located at the north end of People Street (Renmin Dajie), being the third largest passenger station in northeast of China. There are trains to Beijing, Shanghai, Xi'an and other big cities. A motor train to Shenyang takes around two hours (CNY107 for first-class seat), to Harbin one hour and fifty minutes (CNY86 for first-class seat), to Beijing more than 6 hours (CNY248 for first-class seat). Bus No. 361 can take you from the train station to Civil Aviation Hotel, where you can take shuttle bus to the airport.


By long-distance bus


Changchun is served by two major bus stations. Huanghelu Bus Station (黄河路汽车站) is close to the train station. It operates long-distance buses to cities in other province. Bus routes to the station include 6, 306, 362, and 270. Weixinglu Bus Station (卫星路客运站) is located near the Weixing Road, People Street. It main serves cities and counties within Jilin Province. Bus No.6, 306, 270 and 120 bring you here.

Local transportation


- Public bus


Most of public buses in Changchun are pay-to-the-driver buses, charge varying from CNY1 to CNY3.5. Bus No.221 runs from the train station to Cultural Center of Changchun. Tramcar No. 54 heads to Changying Century City (长影世纪城). The most useful bus route for travelers is tourist bus No.264, which travels along the Puppet Emperor's Imperial Palace (伪皇宫), Changying Century City, etc.


- Taxi


The flag-fall of taxi is CNY5 within 2.5 km and CNY2 per km after that and additional CNY1 for bunker adjustment surcharge .


- Light rail


Changchun has only one light rail route, which travels along the skirts of the city, such as Changchun Railway Station, Mengjia Square, Jingyu Square, Convention Center, Northeast Normal University, Jingyuetan Ski Field, Changying Century City. The price varies from CNY2 to CNY4.