Heavenly Lake / Pool in Changbai Mountain

More Photos

The Deepest Lake in China - Changbai Shan Mountain's 'Heavenly Lake' in Jilin Province is a lake that straddles the border between China and North Korea and is the source of the Songhua River. At 2,150 meters above sea-level it is often called the 'Heavenly Lake'. The crater in which the lake sits was originally an active volcano which erupted 3 times from the 16th century; after the volcano became dormant again water began to build up eventually forming into the Heavenly Lake that exists today.
Changbai Shan Mountain which sits just above the lake is one of China's 'ten great mountains' which is equally famous as China's five sacred mountains, creating a truly breathtaking visual experience. The Changbai peak is so incredible because not only is it covered in snow throughout the year but it also covered in white stones. The area around the lake contains; valleys, hot springs, waterfalls, and rich pine forests as well as some other smaller volcanic craters. Visiting Changbai Shan Mountain is indisputably an unparalleled travel experience.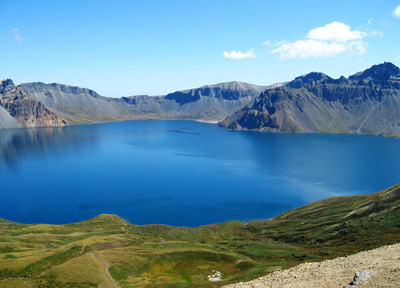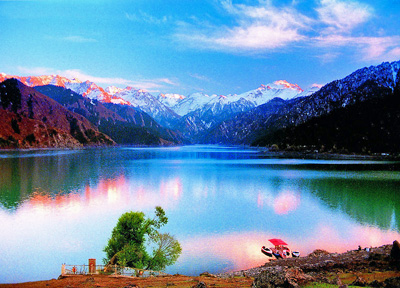 The lake itself stretches 13 kilometers long with an average depth of 204 meters and a maximum depth of 373 meters. The Heavenly Lake is just like a jewel in a crown of thorns surrounded by 16 gigantic jagged peaks. The rich volcanic stones leech into the water creating a striking blue coloration.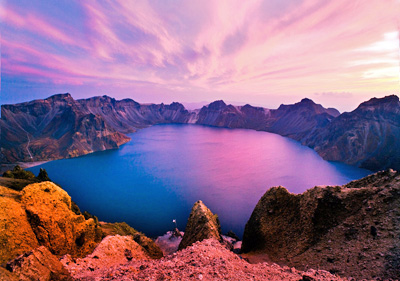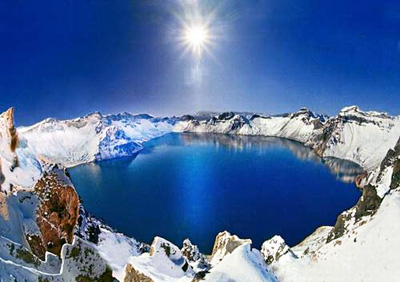 In total the lake holds over 20 million cubic liters of water mainly provided by rain and snowfall, the temperature and climate around the lake can vary violently but the scenery always remains striking and uniquely beautiful.


Best Time of Year to Visit
Autumn is the ideal time to visit Changbai Shan Mountain when you can see beautiful high tundra landscapes. With stronger ultraviolet radiation, Changbai Mountain in autumn provides visitors with beautiful flowers to see. August to September is a golden season to appreciate birds and flowers.
Quick Questions
Our team is waiting for your questions. Please feel free to ask us any questions you might have about our China package tours, Chinese culture, or the sites available. We will gladly help you with any special needs you might have and all questions, like our trip designing is completely free of charge.