Chamdo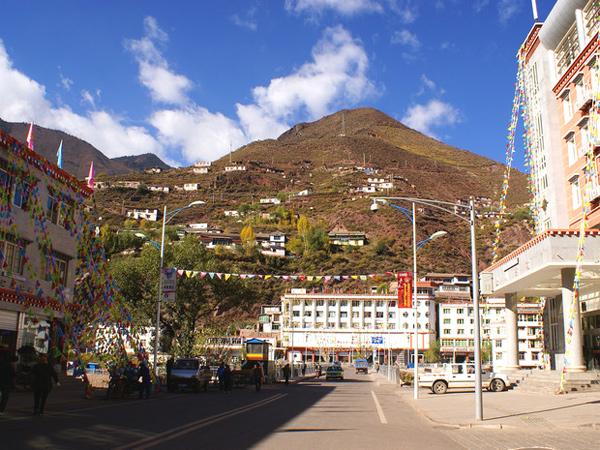 Chamdo in brief
Chamdo Region, has a reputation of "Eastern Pearl in Tibet", is just located in the east of Tibet Autonomous Region and a transversal mountain range, where the three great rivers developed from Qinghai-Tibet Plateau, namely Jinsha River, Lantsang River and Nu River meet. With a crucial location as a commerce hub, Chamdo is a place of great value serving as the eastern gateway to the provinces of Sichuan, Yunnan and Qinghai. It extends along the southeast part of Myanmar and Yunnan province, meets Sichuan to the east, Linzhi (also named as Nyingchi Prefecture) to the southwest, Nagqu to the northwest and borders Qinghai province. Known as the vital part of Khampa area, Chamdo is also proud of ample hydroenergy, forest reserves and the second largest copper mine base in Asia- Yulong copper mine. Chamdo region administers 11 counties, 10 districts and 159 villages. With a total population of 570,000, it is the home for 21 minority groups, such as Tibetan, Hui, Naxi, etc. Its minorities, constituting approximately 98% of the population, present a vigorous multicultural basis of development. The superb natural sceneries and its own unique cultural characteristics and heritage are brought to more and more attentions in recent years.
History of Chamdo - a political, economic and cultural center of matrilineal Eastern Women-dominated Kingdom in the history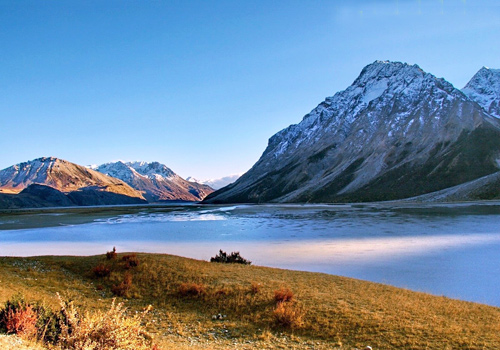 Chamdo was called "Kam" or "Kham" in ancient time, which means the place where rivers join. Archaeological sites prove that the area's history can be traced back as far as to 5000 years ago, during which period people had been initiated the cultivation of millet and the raising of livestock. According to textual research, Chamdo was the location as well as the political, economic and cultural center of the famous matrilineal Eastern Women-dominated Land and Supi Land during the rein of Tupo Kingdom (7th- 9th century) in Tang Dynasty (618-907). To this day, it is still possible to explore these two mystery matrilineal kingdoms with some ruins. In Yuan Dynasty (1271-1368), Chamdo Town and Ganzi Tibetan Autonomous Prefecture were merged and set up as the Pacification Commissioner's Office. Then it was changed to be a separate commandery in Ming Dynasty (1368-1644). Later in Qing Dynasty (1644-1911), it was controlled by both commissioners in Tibet from Qing Government and Dalai Lama. On October, 19th, 1950, Chamdo became the earliest part in Tibet Autonomous Region for liberation.
Chamdo nowadays – a picturesque region with profound ethnic and religious culture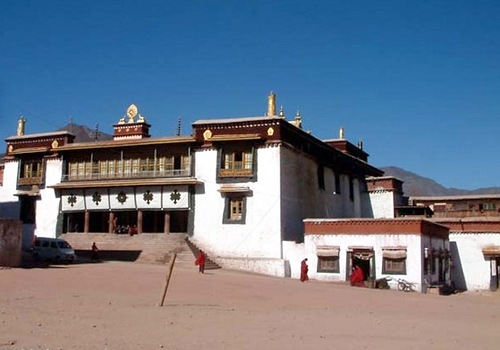 On account of the dissection of the three rivers, Chamdo Region offers multilevel plateau features and complicated geomorphologic structure and terrain; it has vast fertile pasture and farmland, verdant forest stretching to the horizon, abundant mineral reserves, water conservancy, luminous energy, and a wide variety of wild fauna and flora. With configurative religious of Religion of Prehistory, Tibetan Buddhism, Islam, Catholicism and sects of Buddhism such as Nyingma, Kagyu, Sakya and Gelug, Chamdo is a moderate area with manifold religious cultures and more than 700 Buddhism monasteries, of which the Qambaling Monastery is the largest Gelug Monastery in the region and the Zizhu Temple is the largest prehistory religion temple with most of the religious and cultural conventions being reserved. Due to its exceptional location, the distinctive ethnic arts and crafts in Chamdo are the confluent outcome of all 21 minority groups lived there, as well as Nepali and Indians. Kinds of ethnic costume and artwares with beautiful colors and exquisite patterns, sharp and well-made Tibetan knives, precious and famous Chinese herbal medicines such as Cordyceps sinensis, saussurea, Rhodiola rosea, saffron crocus, etc, and a great range of fresh fruits are always the best choices to travelers.