Chamdo Transportation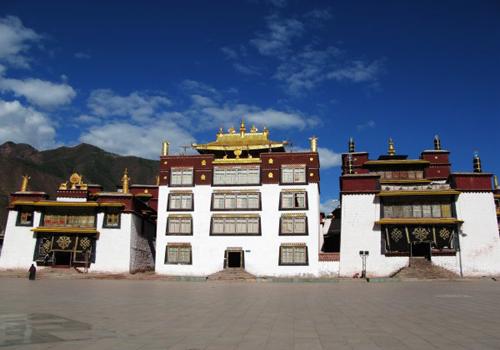 By air


Qamdo Bangda Airport, also known as Bamda Airport, is located about 174 km from downtown Chamdo, about 3 hour's drive. It is the world's highest civil airport, has the longest airport runway, and is influenced by bad weather. At present, it has air connections to Lhasa and Chengdu (on Monday, Wednesday and Saturday). In addition, the flight from Lhasa to Chengdu departs Bangda Airport on Tuesday noon. The flight from Chengdu to Lahsa departs Bangda Airport on Thursday morning. Shuttle buses to the town are available. A taxi from the airport into the town costs around CNY250 to CNY300.


It is said to be vey hard to buy an air ticket from Chengdu to Chamdo. Apart from buying via travel agency and at the ticket office of Civil Administrative of China in Chengdu, tourist can also buy at the Tibet Office Stationed in Chengdu (3 Hengjie, Wuhou Temple, Chengdu), or at the Chamdo Office Stationed in Chengdu (Chamdo Hotel, Chengdu).


By long-distance bus


Chamdoo can be reached by bus from Chengdu, Lhasa, Mangkang, Chayu, Nagqu, Nyingchi, Bowo and other places, vice verse.


Chengdu – Chamdo: Visitors can take bus to Chamdo at Chengdu New Southern Gate Bus Station or Chengdu Chamdo Hotel (on Saturday and Wednesday, three days and two nights, CNY520)
Chamdo – Lhasa: 1000km, four days and three nights, on Saturdays.
Chamdo – Mangkang: on Mondays and Fridays.
Chamdo – Zhagyab (Zhagyab): daily


Local transportation


- Taxi
Taxi flagfall is CNY5. It's CNY10 to almost anywhere within the town.


- Public bus
Most of the public bus are midibus and charge CNY1.


- Tricycle
It allows two passengers to sit in and charges CNY3 or CNY4 within the town.


- Car rental
A SUV charges normally CNY1000 per day and CNY1500 in peak tourist season, both excluding gas fee.