Chamdo Town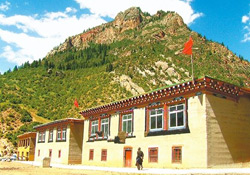 More Photos

Chinese name: 昌都镇 (Chang Du Zhen)
Location: in the east of Tibet Autonomous Region.
Opening Time: all day long.
Ticket: Free.
How to get there:
by bus:
Depart from Chengdu: take buses at Chengdu Changyun Coach Station(成都昌运站);
Depart from Lhasa: take buses at Liuwu Coach Station (柳梧汽车站);
By airplane:
Depart from Chengdu: take airplanes at Chengdu Shuangliu Airport(成都双流机场);
Depart from Lahsa: take airplanes at Lhasa Gonggar Airport (拉萨贡嘎机场);
Best time to visit: May, June, September.
Introduction to Chamdo Town
Situated in the east of Tibet Autonomous Region and transversal mountain range, Chamdo Town is a place of great value, which is served as the eastern gateway to Sichuang, Yunnan and Qinghai provinces. Three large rivers including Jinsha River, Lancang River and Nu River all join this area. Due to its crucial location, Chamdo has become the political, economic, cultural and transport centre of Chamdo region. It stands on an area of 4.5 square kilometers with an average elevation of 3.500 meters. Chamdo Town stretches about 445 kilometers from north to south and 572 kilometers from west to east. It extends along the southeast part of Myanmar and Yunnan province, meets Sichuang to the east and Linzhi (林芝, also named as Nyingchi Prefecture, in the southeastern of Tibet) to the southwest and Naqu (那曲, in the northern part of Tibet) to the northwest and borders Qinghai province.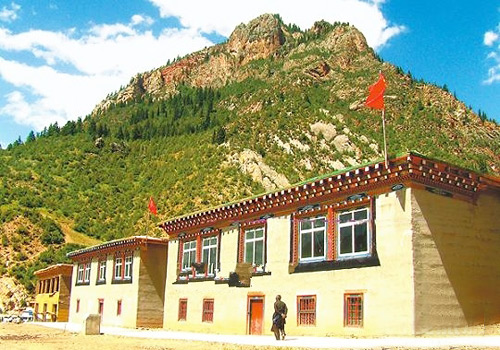 Known as the eastern gate of Tibet to the outside provinces, Chamdo region administers 11 counties, 10 districts and 159 villages. With a total population of 570,000, Chamdo Town of Tibet Autonomous Region is the home for 21 minority groups, such as Tibetan, Han, Hui, Naxi etc. Its minorities, constituting approximately 98% of the population, present a vigorous multicultural basis of development. The superb natural sceneries and its own unique cultural characteristics and heritage are brought to more and more attentions in recent years.
Brief History
Chamdo was called "Kam"or "Kham" in ancient time, which means the place where rivers join. It was part of Tupo Kingdom in Tang Dynasty (618-907). In Yuan Dynasty (1271-1368), Chamdo Town and Ganzi Tibetan Autonomous Prefecture were merged and set up as the Pacification Commissioner's Office. Then it was changed to be a separate commandery in Ming Dynasty (1368-1644). Later in Qing Dynasty (1644-1911), it was controlled by both commissioners in Tibet from Qing Government and Dalai Lama. On October, 19th, 1950, Chamdo Town became the earliest part in Tibet Autonomous Region for liberation.
Main Attractions in Chamdo Town
Qambaling Monastery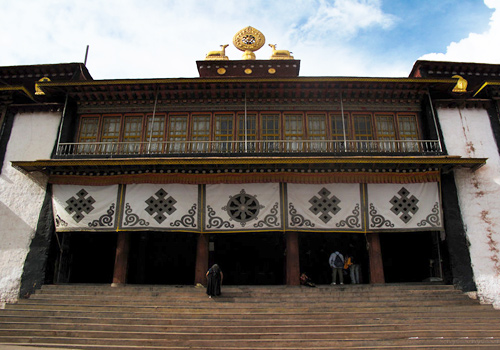 Located where the Ongqu and Zhaqu rivers meet, Qambaling Monastery (强巴林寺) covers an area of more than 300 hectares (200,000 square meters). It was built in 1444 by Sherab Sangpo (西绕桑布, the prentice of Master Tsongkapa) and known as the earliest and largest monastery of Tibetan Buddhism in Kham area. Due to Qamba Buddha, who is the Buddha the monastery worships, the monastery got its name as Qambaling Monastery. Since Qing Dynasty, it has close relationship with inland kingdom and all living Buddha Parbalha have received honorific titles by emperors. It is said that the number of monks has been rise to 5,000 at its heyday. Major buildings in the monastery are in good preservation. Hundreds of Buddhas and eminent monks' statues and more than thousand square meters of mural paintings and tangka painting scrolls have been displayed in the monastery, which shows wonderful and exquisite craftsmanship by local artists. "Buddha dance" has been regarded as the most worth seeing in the religious ceremony during the festival of Butter sculpture. The scene is grand, where all the performers wearing grisly masks, dressing gorgeously and dancing simple.
Butuo Lake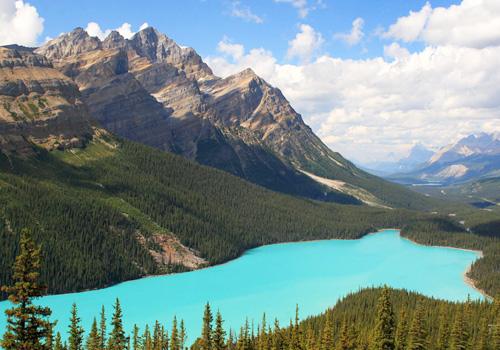 Butuo Lake (布托湖) is about 25 kilometers away from the north of Qingdin County of Chamdo region in Tibet Autonomous Region. It consists of two parallel mountain lakes including Butuo Cuoqing lake (布托措青湖) and Butuo Cuoqiong lake (布托措穷湖). Being separated by 5 kilometers, the two lakes rise to a height of 4560-4600 meters above sea level. Butuo Cuoqing Lake covers an area of 9 square kilometers, while Butuo Cuoqiong Lake is 6 square kilometers. All water in the lakes comes from the forest of snow and glacier. The high- valley surrounding basin, wide terrain and lush grass evolves it into an excellent summer pasture. When summer comes, the place is blessed with breathtaking natural beauty. Crystal water, colorful wild flowers, lush grass, rich fishes, scattered tents, strong yak and snowy sheep paint a picture of wonderland.
Duola Mountains
Sit beside the Sichuan-Tibet Highway, which is about 63 kilometers away from the eastern of Basu County (八宿县), Duola Mountain enjoys a very convenient transportation. Although not particular huge, it is still divided into three circles: inner circle, middle circle and outer circle. Hikers need to spend about 4 hours exploring the beauty in middle circle and 1 hour in the inner circle. Sky Burial site and amazing Tibetan carved stone art offer an irresistible invitation to discover the unique scenes along the way. From the summit of the main peak, visitors enjoy a panoramic view of the whole Duola Mountain. Buddha statues, Tibetan Buddhism towers, Sanskrit Sutra of Six Truest Words and Tibetan scriptures feast your eyes when walking in the inner circle. Carved Buddha and Six Truest Words on the limestone all over the mountain are enveloped in a shroud of mystery.
Sanse Lake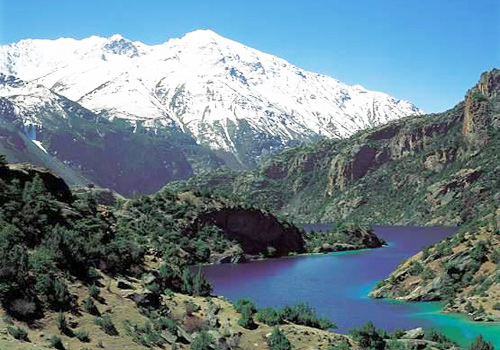 With an elevation of 3000 meters, Sansa Lake (三色湖, three colors lake) lies in the Bianba County (边坝县) of Chamdo region. The fantastic lake is dominated by yellow, white and black colors and unfolds a singular natural beauty to the visitors. Snowy Mountains, dense forest and green grass, roaring waterfall, thick cloud and mist display the natural charms, which will leave you speechless for days. Carbonate and calcium carbonate are accumulated and deposited for thousands of years and forming a colorful breathtaking lake. The majestic beauty is presented to the public and impresses thousands of visitors every year.
Quick Questions
Our team is waiting for your questions. Please feel free to ask us any questions you might have about our China package tours, Chinese culture, or the sites available. We will gladly help you with any special needs you might have and all questions, like our trip designing is completely free of charge.