VOC's Travel BLOG
Our Travel Blog is the place to share our real life, travel experiences in China with you. Besides, we will provide information related to Chinese culture and China travel guide. "A bosom friend afar brings a distant land near." Traveling makes us to be closer, let's discover China together!
U.B.C Coffee / Shangdao Coffee ---an ideal place for coffee in Guilin
2010-05-19 | China travel Guide | Comments(3) Views(1712)
Want to find a place for coffee in the weekend in Guilin? U.B.C Coffee (上岛咖啡) in China, firstly established in Hainan of mainland China, is highly recommended. There are many Shangdao coffee houses in China, covering most of the districts of China. As far as concerned, there are several U.B.C coffee stores in Guilin.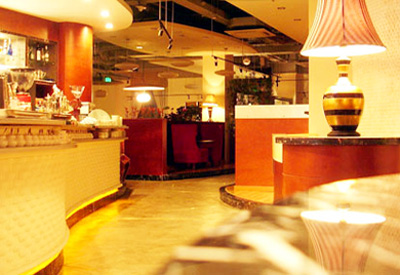 Drinking, deserts Chinese and Western set meals are provided in the store, I think the "Shangdao Coffee" taste not bad. The environment there is quiet, I like the piano playing that covers the murmur of people. And also the candle light fired every night after 21:00. It is a quite and romantic place for dating and chatting with friends. Sometimes I would go to the Shangdao Coffee House (there are many in Guilin) with my friends and then we order a pizza, set meals and one or two kinds of dessert. There are also non-smoking area and boxes. While during the day, Shangdao coffee store is a wonderful place for reading, writing and doing some business with your laptop.
U.B.C Coffee brand has mixed the coffee culture of Taiwan and Asian countries. And this brand has become popular gradually with chain stores everywhere. Five-star decoration and equipments in European traditional style in the coffee house are quite amazing. The U.B.C coffee house is absolutely an ideal choice for leisure. You can choose it during your
Guilin Travel
. Hope you like it.
U.B.C Coffee (Yiren Lu Store依仁路店)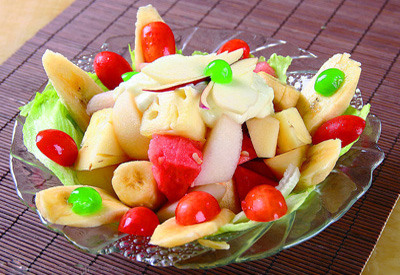 Address: No.30, Yiren Road, Guilin (桂林依仁路30号).
Take bus No. 3, 9, 10, 11, 14, 21, 22, 24 and 25 (Shi Zi Jie S)
Tel. 0773-2803566.
U.B.C Coffee (Chongxin Lu Store崇信路店)
Address: Chongxin Road, Guilin (桂林崇信路).
Take bus No. 5, 11, 19, 33, 56, 97 and 99 (Wa Yao Kou S).
Tel. 0773-3611889.
U.B.C Coffee (Lijiang Store漓江店)
Address: No.22, Fuqing Road, Qixing District, Guilin (桂林七星区辅星路22号).
Take bus No.28, 31 and 33 (Fuxing Road S).
Tel. 0773-5861888.
U.B.C Coffee (Lianda Store联达广场店)
Address: No.7 Building, TOO Lianda Building Commercial Plaza, No.117, Huancheng West Road, Xiangshan District, Guilin (桂林市象山区环城西一路117路TOO联达商业广场7号楼)
Take bus No.1, 6, 10, 12, 17, 21, 53, 56 and 201 (Botanical Garden S)
Tel. 0773-3876288.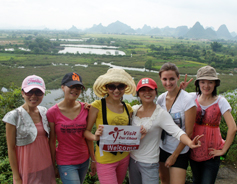 Calendar
Categories