Date with the Delicious Food in Haochibao Restaurant, Guilin
2010-04-30Life in Guilin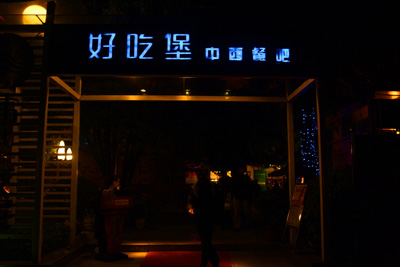 It must be one of the few restaurants with the best environment in Guilin. I had dinner with my friends in Haochibao Restaurant (好吃堡) of Guilin last week. And we enjoyed both the food and environment there very much.
Guilin Haochibao Restaurant is inside the Liangjiang Theater, only 100 meters from the dreamlike
Two Rivers and Four Lakes spot
and 50 meters from the Zhengyang Walking Street. So you can both enjoy delicious food and beautiful water sceneries of Guilin at the same time. There are seats beside the window for sightseeing in Haochibao Restaurant and you can book them in advance, which is also the highlight of the restaurant.
Entering the restaurant, you will be attracted by its pleasant environment with comfortable decoration and beautiful music inside, and delicate pavilions and tents outside. It is a good place for dating or gathering with friends. The service here is excellent.
Western-style food and Chinese Simple food are both recommended here. And the price is reasonable. We had were mainly Duck Hotpot with Lemon, Steamed Perch, Preserved Dried scallop and Sweet Chinese Dates. I'd like to share some pictures.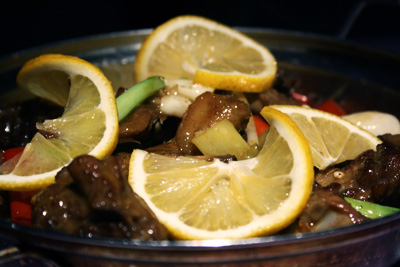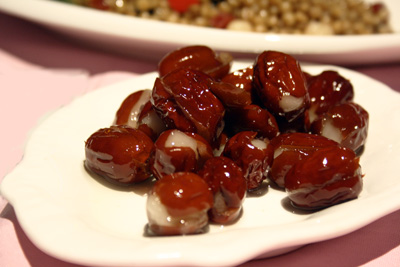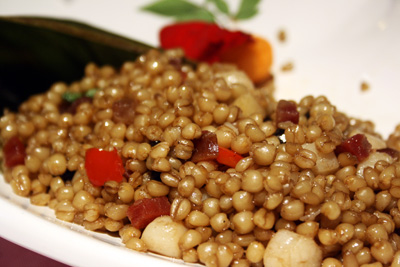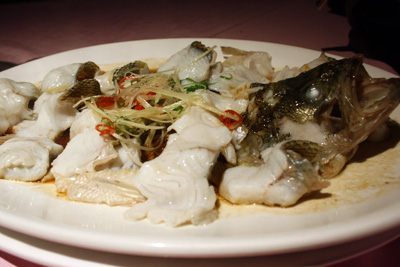 You can choose to drink tea/coffee or chat with friends in Haochibao Restaurant. Watch the enjoyable sceneries outside and have a tranquil day.
Address: No.12, Binjiang Road, Guilin (inside the Liangjiang Theater), 桂林滨江路12号.
Telephone: 0773-2860700.
Recommended Dishes: Featured Tiguo Meal (提锅饭), Western-style and Chinese-style Simple Food.
Quick Questions
Our team is waiting for you questions. Please feel free to ask us any questions you might have about our China package tours, Chinese culture, or the sites available. We will gladly help you with any special needs you might have and all questions, like our trip designing is completely free of charge.