A leisure tour to Xingping Yangshuo, Guilin
2022-03-01Life in Guilin
Xingping is an ancient town near Yangshuo, Guilin. It's surrounded by great examples of Karst scenery. We started our tour on a sunny weekend by taking a bullet train from Guilin to Yangshuo.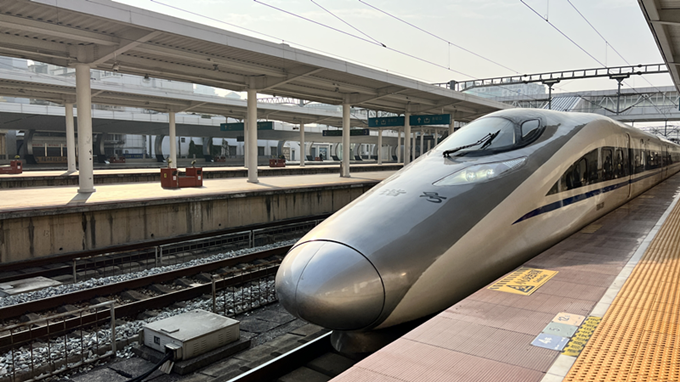 It took just about half an hour from Guilin to Yangshuo by bullet train,There are more than 20 bullet trains from Guilin to Yangshuo each day, it's quite convenient to get there.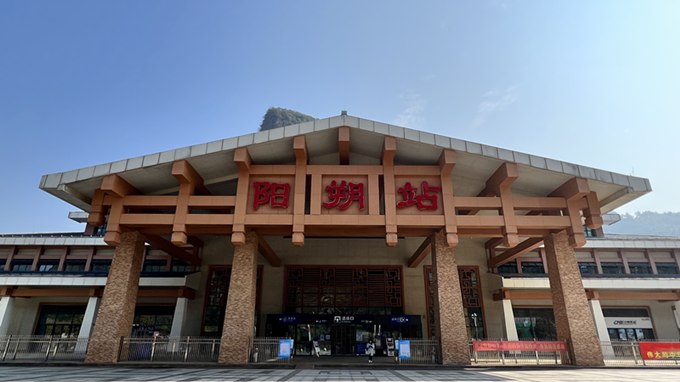 After arrived at Yangshuo, there is a bus station on the left of the railway station; you can find buses to Xingping and Fuli town. Today, we are heading to Xingping ancient town where we can find the background view of 20 Yuan and meet the sunset by the Li River.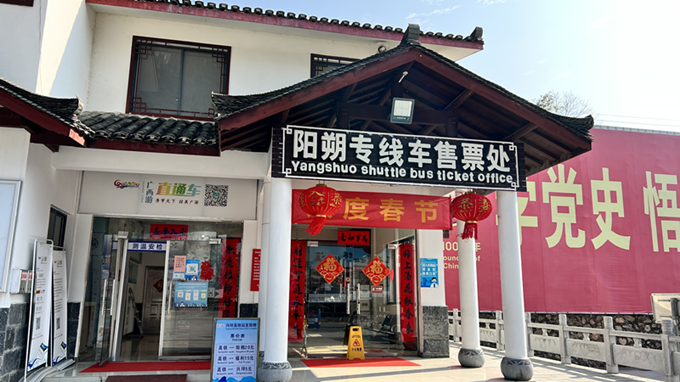 We took the bus on 10:30, after about 15 minutes we got the Xingping ancient town bus station. On the left of the station, we found the entrance to the ancient town old street.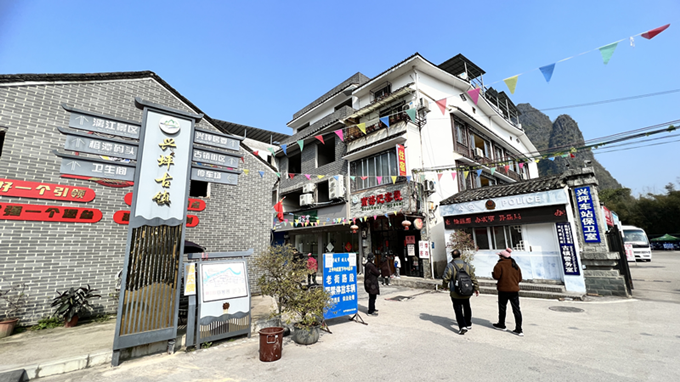 Xingping old street is an one- kilometre long stone street lined with old brick buildings and assembly halls like those of many different provinces, as well as some home stays. A lying cat in a home stay attracted me a lot~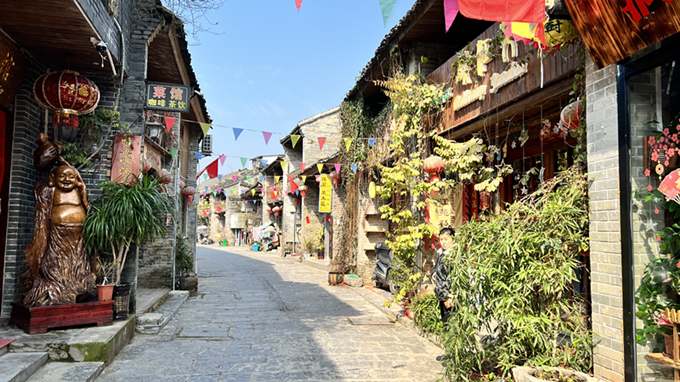 The home stay is decorated with lots of old stuffs, and the owner is very nice.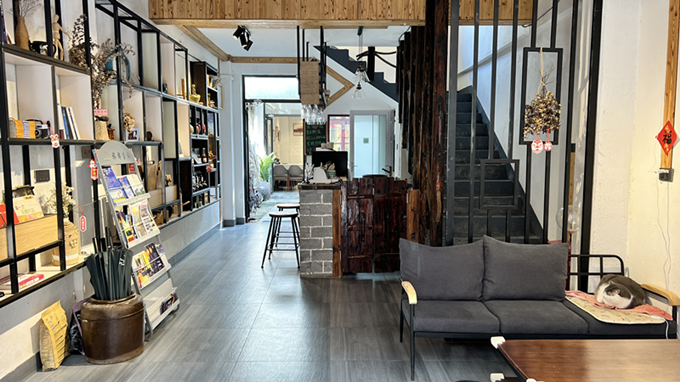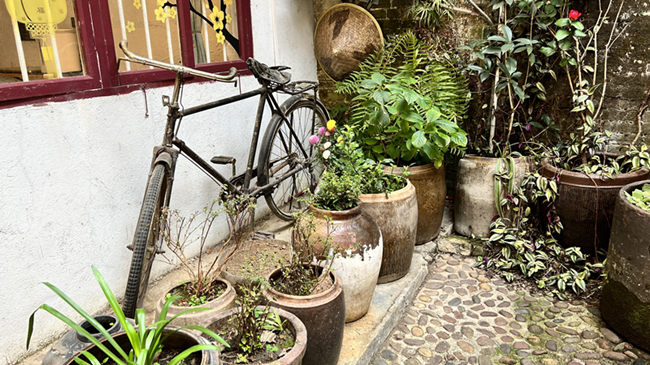 We can find a lot of local snacks on the street. On the balcony, people are stretching out pieces of sweet potato to dry in the sun. And we must try the famous snacks ' song hua tang ' and ' mi hua tang ' which are made of preserved egg and rice, it's very crispy with sweet or salty flavor.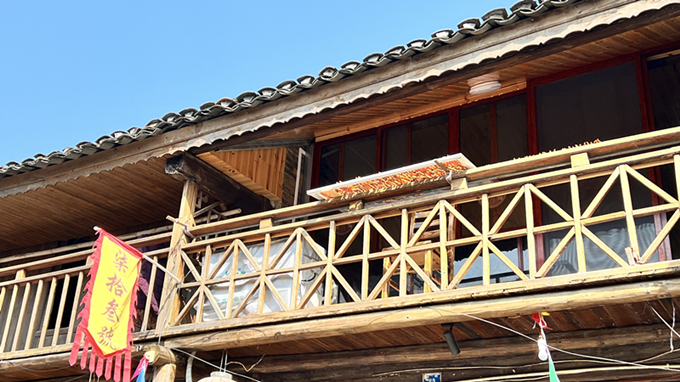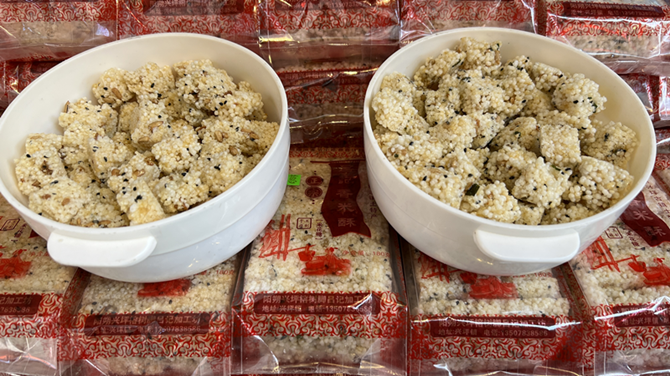 10 meters ahead of the home stay, we found a coffee shop in the old building.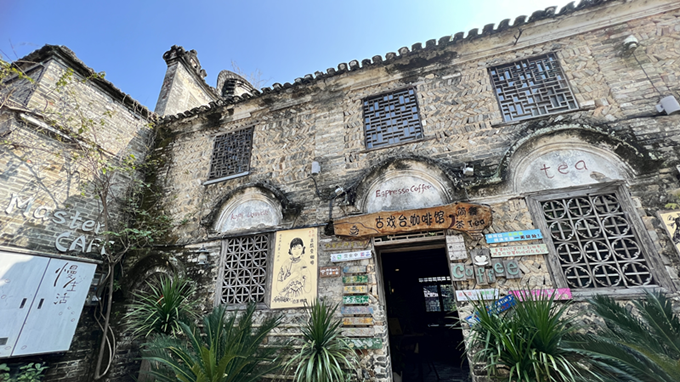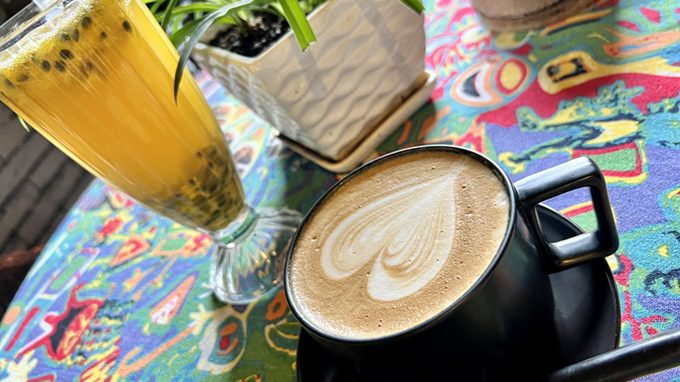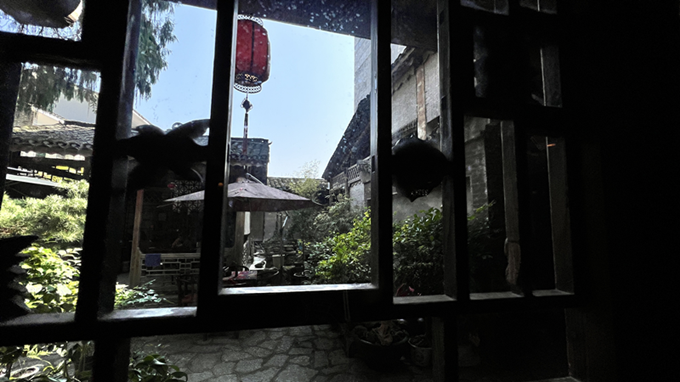 After a short break in the coffee shop, we went ahead to our next destination. Just 5 minutes' walk along the main road, we arrived at the Xingping wharf where the Xingping cruise starts.
Walking past the wharf and across an iron bridge, we arrived at the 'Xiao Bei Cun' where we can get the best view of sunset on Li River. That's the best view on the heaven and it's the background of Renminbi 20 Yuan. Enjoying the beautiful view!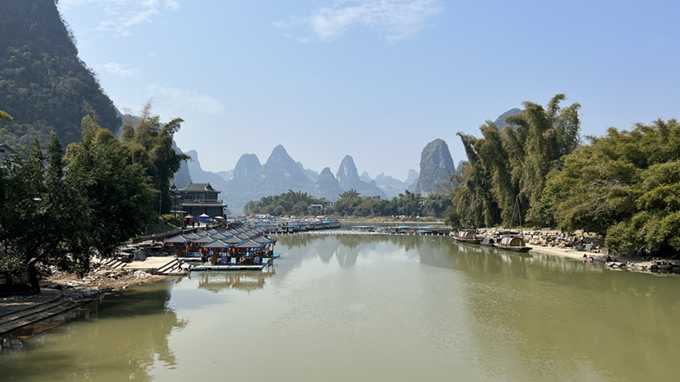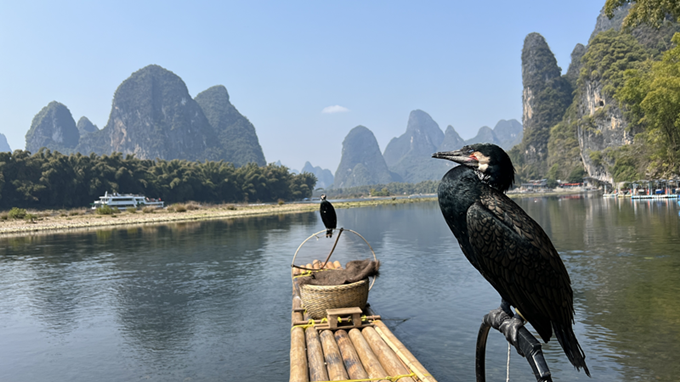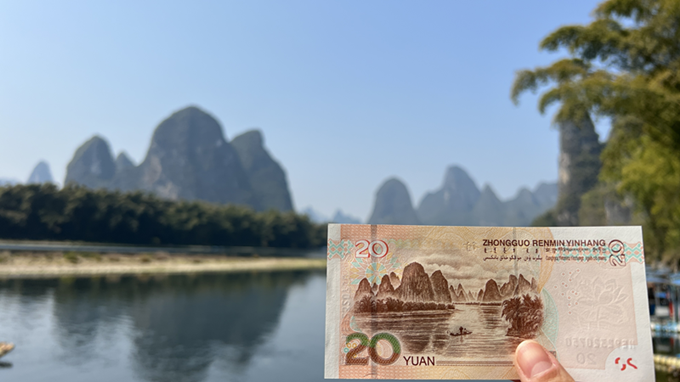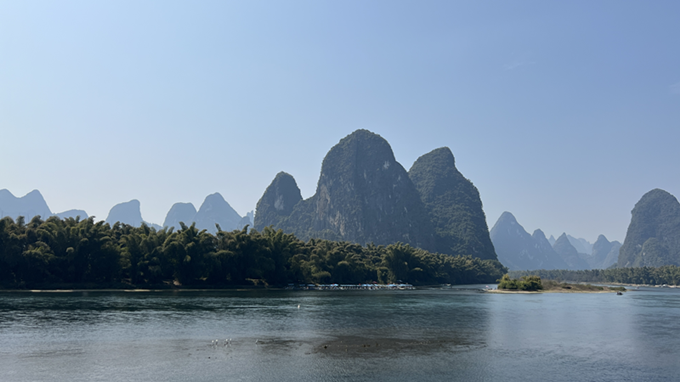 Along the river, there are 3-4 viewing decks where you can get the best view of the river. And we can find the Chao ban shan wharf where the bamboo rafting cruise starts.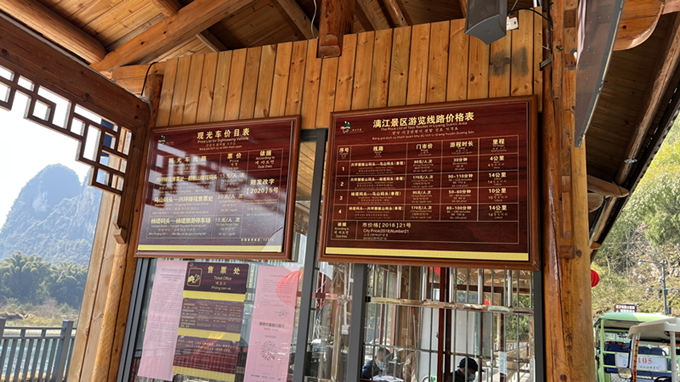 It's about 1.6-kilometers from Xing Ping to E Gen Di where we can find more home stays. They are all very well located and facing the Li River.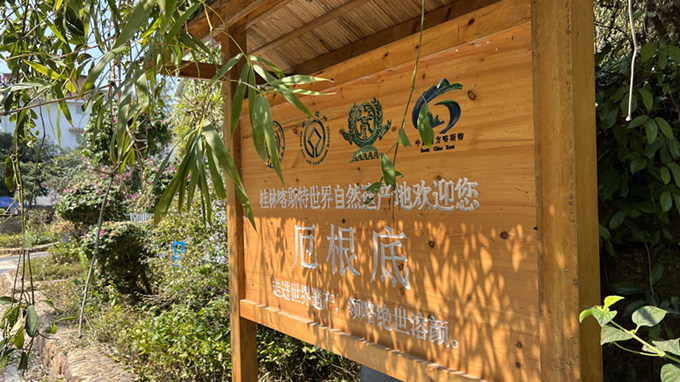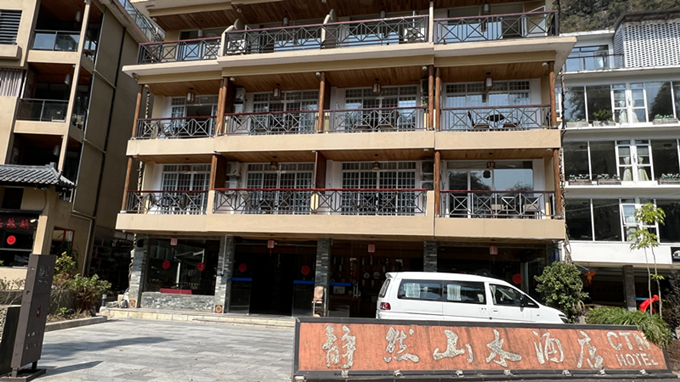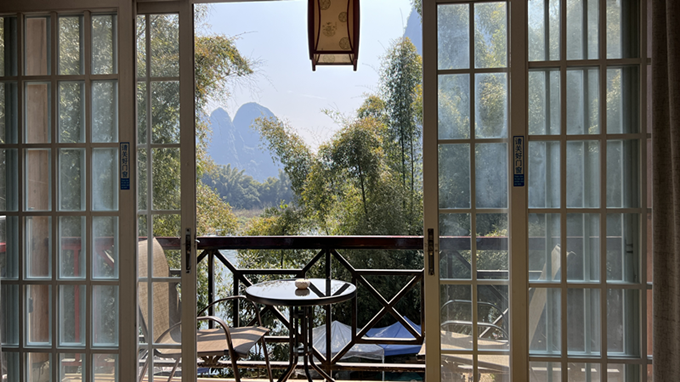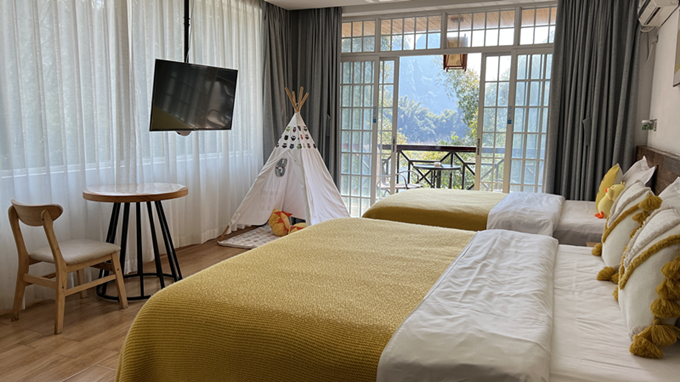 After exploring several hotels, we went back to Xing Ping town to enjoy the local cuisine 'beer fish'.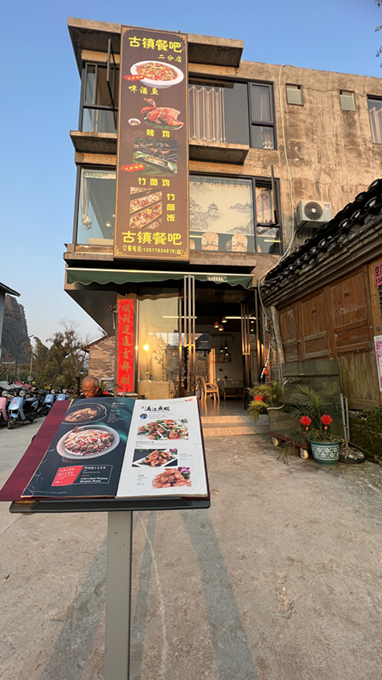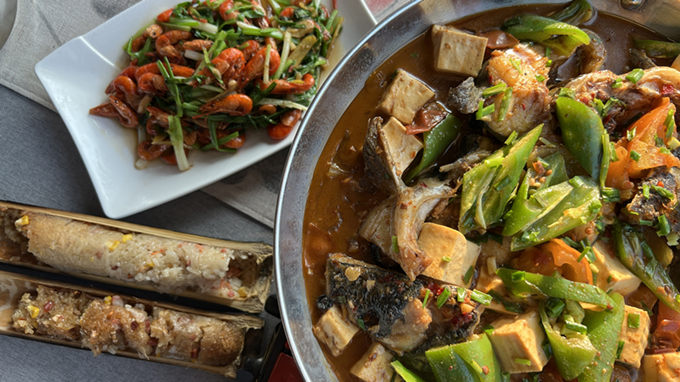 Now we get to the highlight of the tour- the sunset!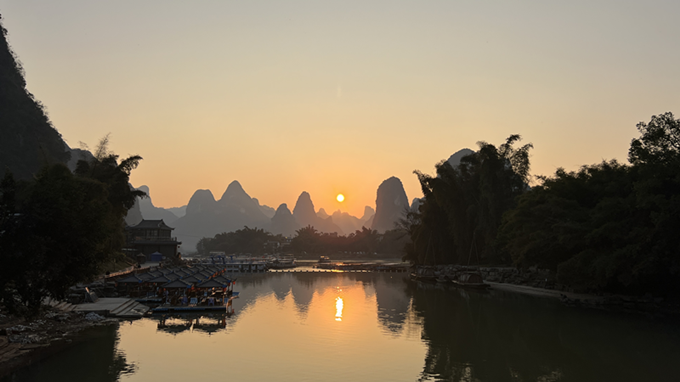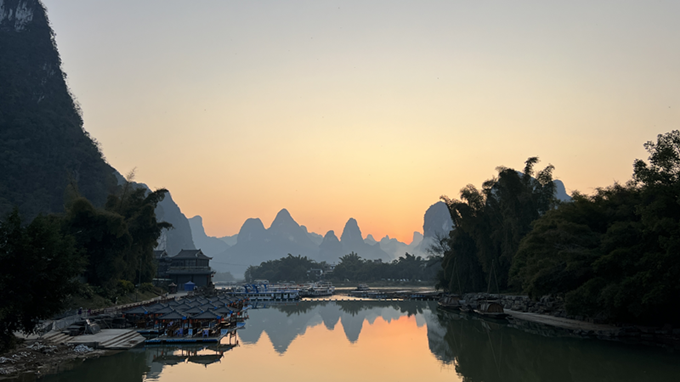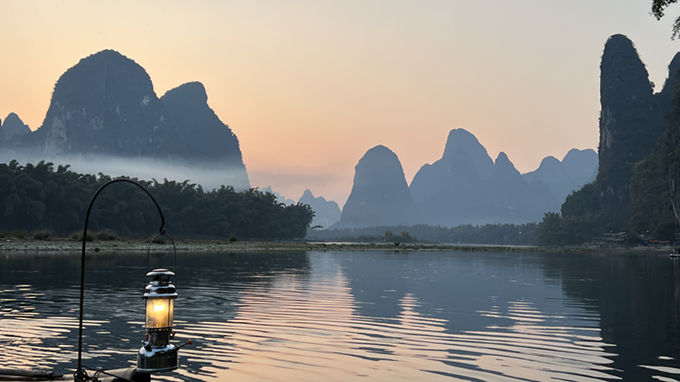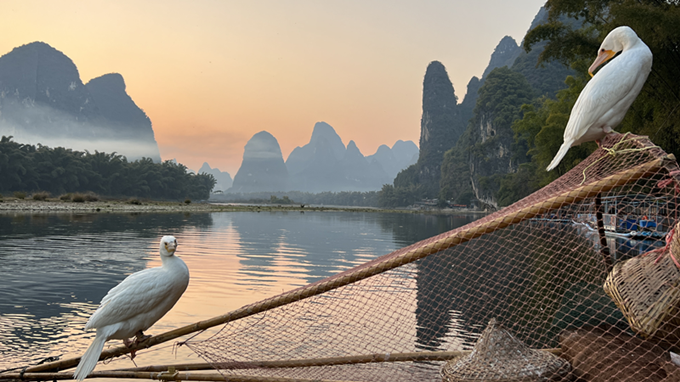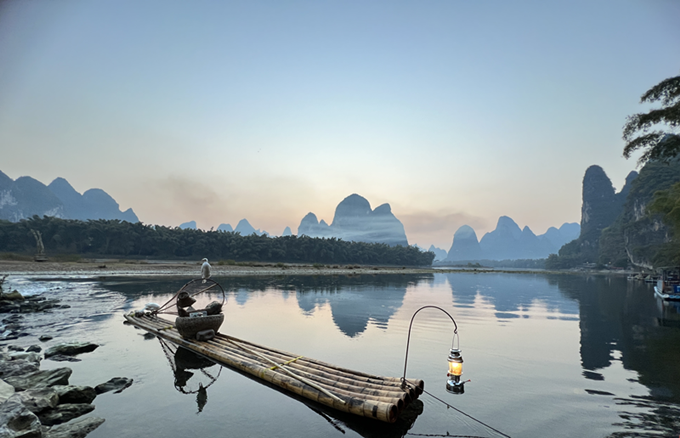 We were so lucky to meet the white cormorants and the incredible view of cloud and mist after sunsets. Amazing!
Comment