A Stunning Day to explore new fun in Yangshuo
2020-04-17China travel Guide
Yangshuo is not a new or strange name for travelers, it is a small county belonging to Guilin. Yangshuo is surrounded by karst peaks and bordered on one side by the Li River, so in Yangshuo you can totally enjoy the peaceful landscape. Since Yangshuo is a mature place, this time our main purpose is to find something new around Yangshuo or having more fun in Yangshuo.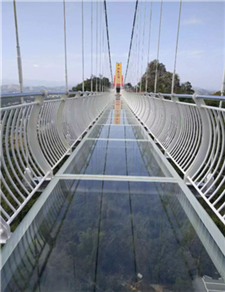 Driving from Yangshuo, it is about 1 hour driving to reach a scenic spot called-Lijiang Bay (Lijiangwan). This scenic area is very comprehensive, travelers can experience the boat cruise first to enjoy the beautiful scenery, the limestone hills and clean water with tranquil reflections. Then arrive at another part of the scenic area, it is a Karst cave, if you are first time to visit Karst cave, you can not miss it. Keep going ahead, there is a huge hill far away, pay attention to the cliff, you just find some murals painted on it, but it is completely crafted by nature, the natural formations somewhat resembling fairies, Chinese dragons, anyway, you can open your imagination to match the names. The big highlight in Lijiang Bay is Glass Bridge, although it is not so famous and amazing like the Glass Bridge in Zhangjiajie, the Glass Bridge in Lijiang Bay is the highest glass bridge in Guangxi, about 250 meters high and 500 meter long, travelers can climb up the mountain, then pass the glass bridge, another exciting activity waits for you. The smooth slide-way along the mountain is full of fun to try.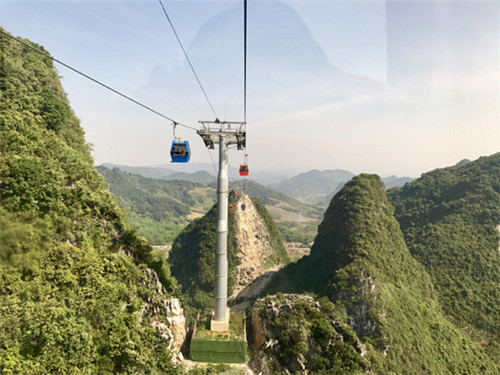 After Lijiang Bay, we are back to Yangshuo, on the way, there is a newly opened scenic spot, it is Ruyi Peak, this new spot is spectacular for the ropeway. With a total length of 2.3km, Ruyi Peak Ropeway adopts advanced equipment from POMA Company of France, using 8-passenger detachable mono-cable gondola lift, with elevation difference of 242m, horizontal distance of 1800m, and single way capacity of 2000Ppl/hr. Along the various mountain bodies of the ropeway in the scenic area, construction projects are built, including glass-bottomed skywalk, love-ring bridge, mountain crafting mirror, cliff dwellings, and other beautiful landscapes, where visitors can stroll along with leisure and fully experience the fun when traveling through the mountains. It is such an enjoyable ropeway experience, tourists just sit on the sightseeing ropeway and enjoy fully the beautiful scenery and landscapes of Guilin's Ten-mile Gallery of the four seasons, as if touring in a magic world.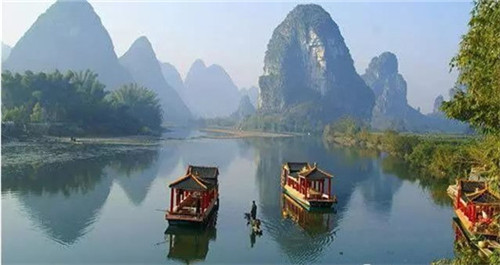 No wonder travelers love Yangshuo, some people might love staying in a lodge along the Yulong River, some people might love biking or hiking in the countryside of local village, or enjoy a night show- Impression Liusanjie, etc., but Yangshuo is not only one way to enjoy or play, Lijiang Bay and Ruyi Peak provide more fun to us, then you have more reasons to love Yangshuo.
--by Sandy Ren(VisitOurChina)
Comment