This is Guilin City
2009-10-26Life in Guilin
I always like to introduce Guilin city to foreigners, it is not only beautiful natural scenery city, but it is a historical city. In the mean time, I also ask them a cute question "Do you know why the city is called 'Guilin'", most of them surely do not know the exact answer.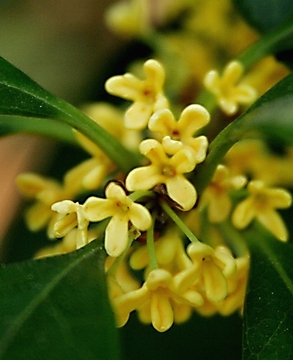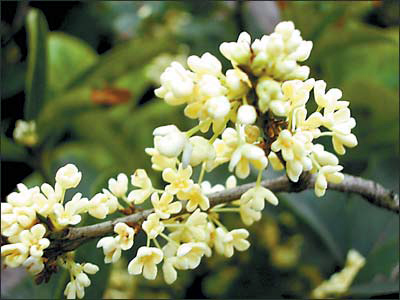 Actually, the city name is originated from a kind of local tree-Osmanthus Tree. It is an evergreen shrub or small tree growing to 3–12 m tall. The flowers are white, pale yellow, yellow, or orange-yellow, small (1 cm long), with a four-lobed corolla 5 mm diameter, and have a strong fragrance; they are produced in small clusters in the late summer and autumn. As there are lots of Osmanthus Tree planted in Guilin, we can find the tree at any corner of the city. The whole city is just like a Osmanthus Tree forest, in Chinese, it is called "Guilin", so, that is the name of Guilin city. In Guilin, Osmanthus flower is the 'city flower', Osmanthus tree is the 'city tree'. Every Guilin citizen like the sweet Osmanthus very much.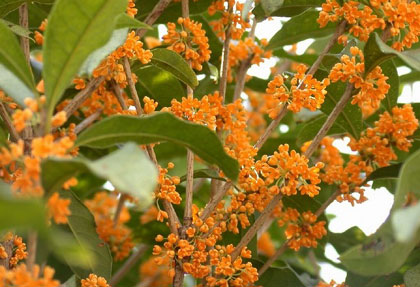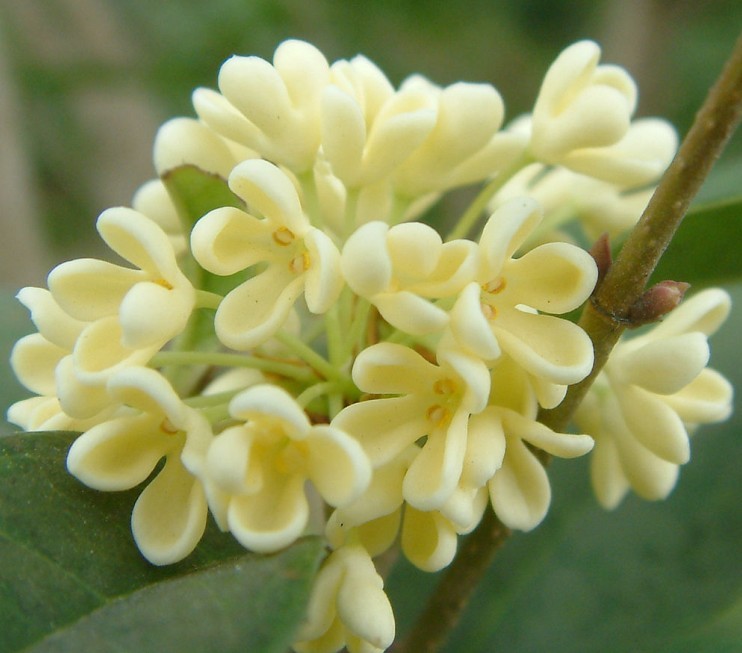 I love the city name story, it makes Guilin city very friendly and approachable. When Osmanthus Tree blossom, the whole city is full of fragrance. Normally, it blossoms around Mid-Autumn Day. but this year it is very delayed to blossom because the long and dry days and special climate. Fortunately, since it rained one day last week, at second day all Osmanthus Tree blossom together, the sweet and strong fragrance is the best signal. Till now, the Osmanthus flowers are still blossoming, I know they are waiting too long time this year. The blossoming period will last about 3 weeks at least. In my experience, this is the best and most beautiful moment in Guilin. All tourists can not help taking photos with Osmanthus flowers, people feel peaceful and happy when they smell the sweet fragrance.
With Osmanthus flowers blossoming, green hill, clear Li river water, this is real Guilin City. It is attracting more and more travelers to Guilin, I am sure you must fall in love with the city once you are here:).
Quick Questions
Our team is waiting for you questions. Please feel free to ask us any questions you might have about our China package tours, Chinese culture, or the sites available. We will gladly help you with any special needs you might have and all questions, like our trip designing is completely free of charge.