2015 China-ASEAN Expo Tourism Exhibition will be Held in Guilin
2015-05-22News
A grand tourism event that the 2015 China-ASEAN Expo (CAEXPO) Tourism Exhibition will be held in Guilin, a famous tourist city in south China's Guangxi Zhuang Autonomous Region from May 29-31, 2015. Information from local government that all preparations are being carried out smoothly at present, and it is expected to attract over 800 enterprises and more than 300 overseas buyers, as well as visitors from over 60 countries and regions.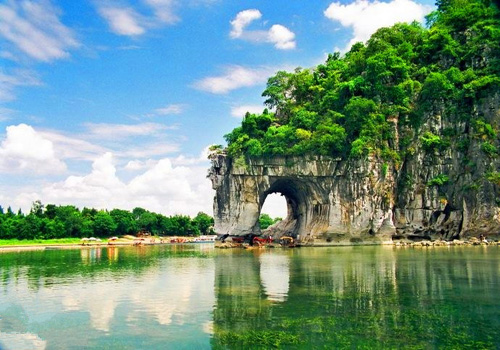 Elephant Trunk Hill-one of attractions in Guilin

Jointly organized by the China National Tourism Administration and the People's Government of Guangxi Zhuang Autonomous Region, and with the theme of "Developing Tourism on the Maritime Silk Road in 21st Century", the 2015 CAEXPO Tourism Exhibition aims to become a world-renowned one to promote tourism cooperation & exchanges between China and ASEAN countries, to build a globally oriented cooperation platform for tourism with regional characteristics, to boost economic and trade investments between China and ASEAN members through tourism cooperation, to serve for the improvement of China-ASEAN Free Trade Area (CAFTA) and the construction of the 21st Century Maritime Silk Road.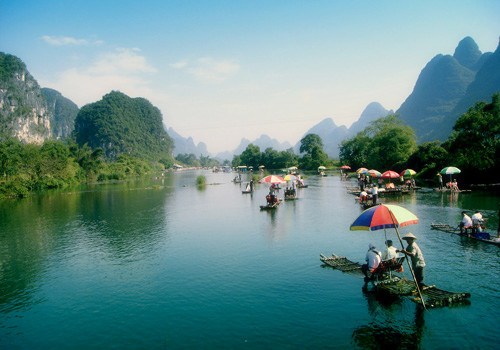 Yulong River-one of attractions in Yangshuo,Guilin

Tourism is one of the top 11 key areas of cooperation between China and ASEAN nowadays. Driven by the CAFTA, tourism cooperation among China and ASEAN countries develops rapidly and becomes important tourist sources for one another. As a famous tourist city, Guilin is in Guangxi which is one of China's provinces connecting mainland China with ASEAN countries, what's more, Guilin is striving to become an international tourism destination at a faster speed, in view of these it is chosen to be host of the annual CAEXPO Tourism Exhibition since 2015.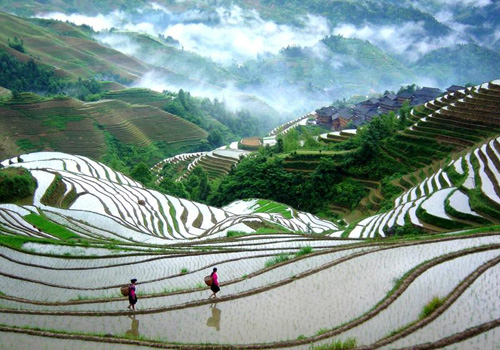 Dragon's Backbone Rice Terraces-one of attractions in Longsheng,Guilin

Besides the rich tourism resources, Guilin has a variety of advantages to hold international exhibitions. Now, tourists from a total of 51 foreign countries can enjoy a 72-hour transit visa exemption, and tourist groups from ASEAN countries get to enjoy a 144-hour transit visa exemption in Guilin. Transportation here is very convenient as well. The city is located at the junction of Hunan-Guangxi and Guizhou-Guangdong two important high-speed rail lines in China. Furthermore, Guilin Liangjiang International Airport opened 82 air routes in 2014, covering more than 60 domestic and international cities. On top of these, many international expos and forums have been successfully held in Guilin, such as China Guilin International Tourism Expo, Boao Forum for Asian Tourism, International Forum on World's Tourism Trend and Prospect. With tremendous experiences in exposition, as well as advantages in exhibition policies, location and environment, the China-ASEAN Expo Tourism Exhibition is expected to be a huge success.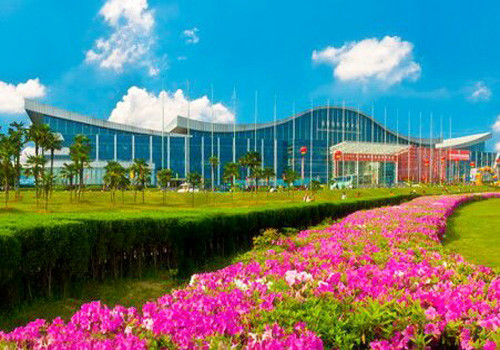 Guilin International Exhibition Center
As a reliable and experienced tour operator in Guilin, VisitOurChina, the office of which is just close to the exhibition center, will take part in the expo and hopefully meet friends from home and abroad in Guilin this May.
Comment