High-end Clubs in Beijing's Ancient Gardens and Deep Lanes
2013-11-08China travel Guide
Today we will introduce some high-end clubs hiding in Beijing's royal gardens or deep lanes.

Jin Tai Xi Zhao (金台夕照) - a peaceful place in the busy streets. It is established in 2008 and located at No.15, Xizhao Temple Street, Chongwen District, Beijing. The famous Xizhao temple (has a history of over 600 years) stands inside it, based on which the club made its theme "divine will, poetic quality, enjoyable". It is not only a comprehensive hotel, but also a cultural industry station with the cultural combination of dhyana, musical instrument, Chinese jade and tea.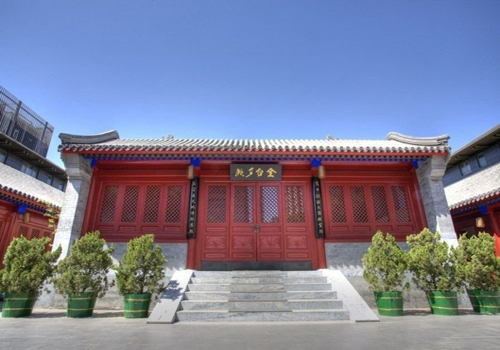 Imperial Granary - a venue for traditional Kunqu opera (one of the most ancient operas in China, originated from Kunshan, Jiangsu Province and listed as the representative work of nonmaterial heritage roster by UNESCO) performance, high-end meetings and conferences, and fine dining. It is the most primitive physical ecology architecture and one of the few clubs in Beijing that established in royal heritages.
The Aman at Summer Palace
- located at the east gate of Summer Palace, it appears like a bucolic refuge beside the royal garden. The hotel is systematically designed to be like the Chinese Siheyuan (quadrangle, traditional Chinese courtyard). The overall designation and decoration takes the aesthetic characteristics of Chinese traditional royal architecture, which makes the hotel a classic and noble palace.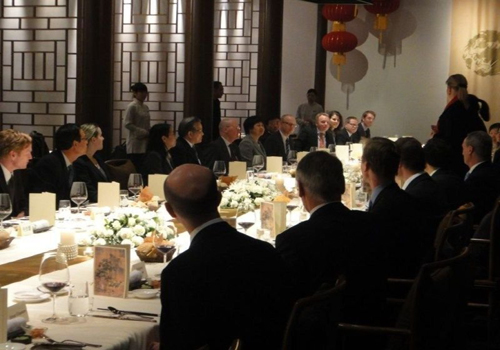 Jiu Zhao Hui (九朝会) - the services include food, conference, Kunqu performance, Pingtan (Suzhou opera), tea ceremony, SPA, bookstore, painting gallery and culture salon. It covers an area of 7,000 square meters. It is really a perfect place to appreciating Chinese traditional essences with mainly 18 attractions in varied styles.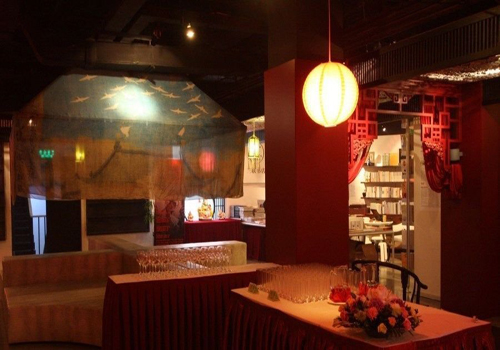 JE Mansion - It is located in the central area of Beijing business and banking, and it is only 25 minutes' driving from Beijing Capital International Airport. Nice food and environment, JE mansion attracts many tourist all around the world with personalized and comprehensive service.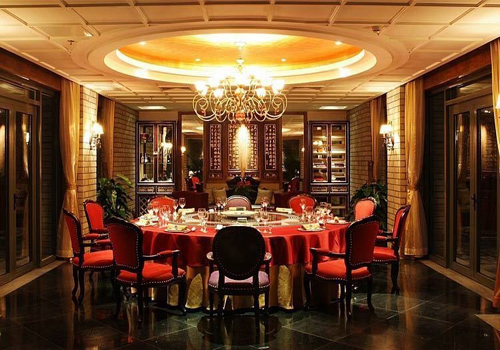 Laoshe Teahouse - Laoshe is a famous Chinese novelist, litterateur and artist. It started from 1988 and you can enjoy seeing wonderful performances of Chinese folk art forms, drama and etc., and meanwhile taste all kinds of noted tea, royal dessert and various Beijing snacks of each season.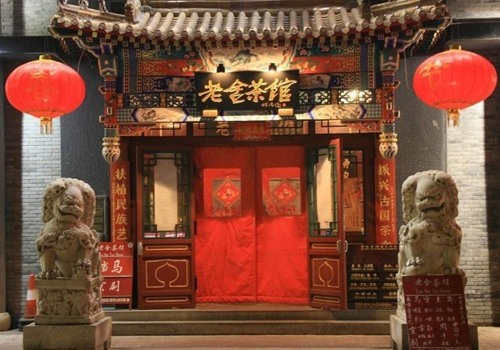 Champion Brand Mansion - It is in a royal garden of a Chinese prince's mansion in Qing Dynasty (1616-1912). It is famous for quiet and beautiful environment, and classical feudal official cuisine.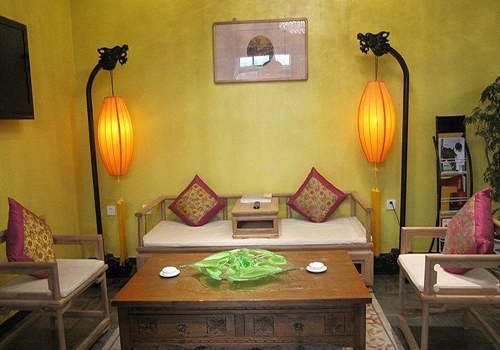 Shi Cha Hai Mansion - Focused on high-end business activities reception, it acted as "London Family" during the Beijing Olympic Games, received many famous politicians around the world. This is not only a place to enjoy western civilization, but also a museum filled with Chinese traditional culture.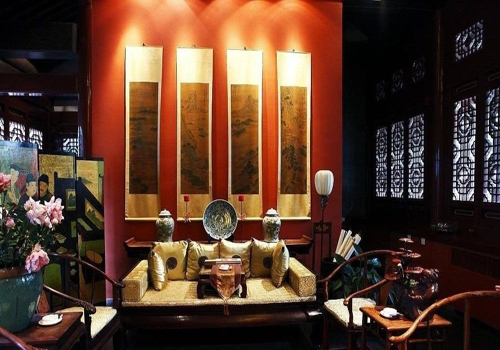 Yi Shi Liu (乙十六) Restaurant, Ditan Park Branch
- with a history of over 300 years, the Ditan Park stands against the
Temple of Heaven
in distance. It was used by the King of Ming (), Qing Dynasties to hold some ceremonies or royal meetings. But now it has turned into a top-end business club providing services including conference, restaurant, and leisure.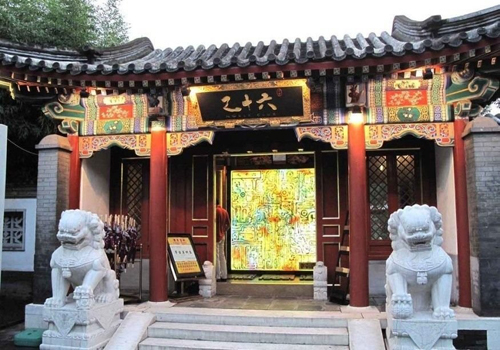 Comment