Family Reunion in Shanghai (Part I)
2009-06-19China travel Guide
Thursday, 11.06.2009
As I had departed from Germany in March, my father and brother Andi (18years old) wanted to visit me in China. As there are no direct flights to Guilin we decided to have our reunion in Shanghai. My brother and I met on Thursday in Pudong Airport. I had been waiting for this day for so long and was happy to see him for real.
We took the taxi to get to our hotel, which was located very centrally close to Nanjing Road (cost 165RMB). We were very confident with our hotel (Central Hotel Shanghai) and after the check-in we walked to Nanjing Road to get to know our close surrounding and go shopping.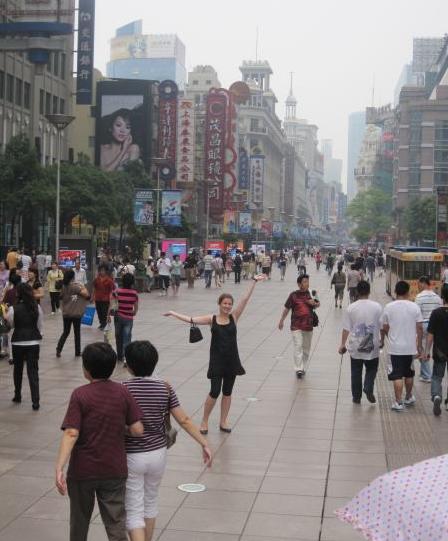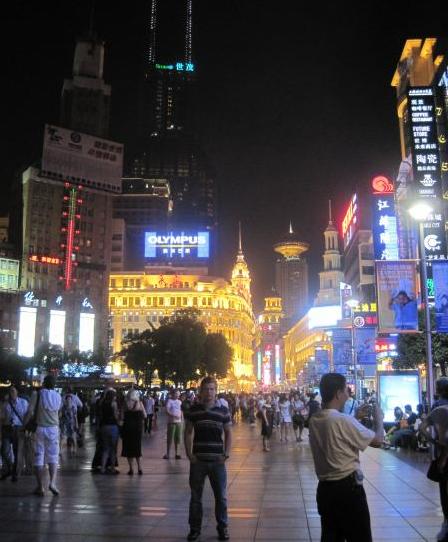 But first of all we stopped at Starbucks for a coffee and later on had lunch at subways. As Guilin does not have these western food chains I was delighted to go there and have food "from home". We walked along the pedestrian street and from time to time entered a shopping mall. They were really amazing in size and diversity of shops and by the end of the day both of us had found some pieces to wear. We also walked to the Bund and in the side streets I could show Andi "the real China", with small shops, people sitting on the street, and dirt. Due to the EXPO 2010 the whole city seemed like a lot. Especially the Bund is renewed and changed and so we could not see the Huangpu River from there. At 6pm we finally went back to our hotel to have a rest and get dressed up. After having had dinner at McDonalds we took a taxi to Xintiandi, the hottest new entertainment district in Shanghai. One trendy restaurant and bar is located next to another in the former neighborhood of old apartment blocks which have been restored with traditional courtyard-style of construction. We went to the "Paulaner" to have a German Weissbier and enjoy the atmosphere. People – Foreigners and Chinese – were walking along the streets and sitting in the restaurants, it was great to see them all together. Then we took a taxi to Bar Rouge. This is a nightclub and lounge located on top of the luxury shopping mall "Bund 18". Being the most famous club in Shanghai it sets the standard for Bund nightlife, with its terrace view, classy, sleek interiors and iconic French-Shanghai identity. Bar Rouge is a place to see and to be seen. Again we became part of expats living in Shanghai and some Chinese people.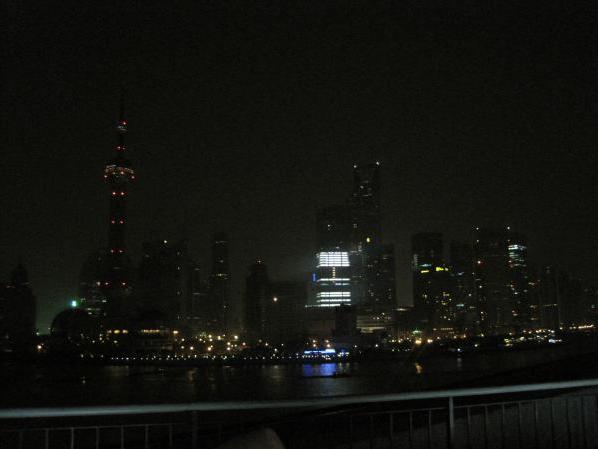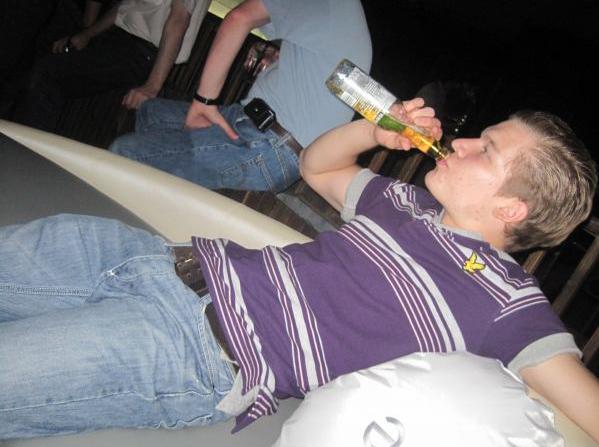 Friday, 12.06.2009
The next morning we took a taxi to Old Shanghai. It was interesting to see the old buildings and again the Chinese food places. Lots of tourists mixed up with Chinese and the whole place was very crowded and chaotic. It strongly reminded me of Chinatown in London.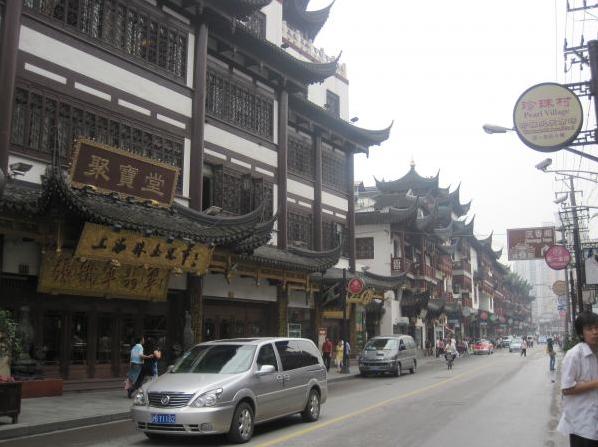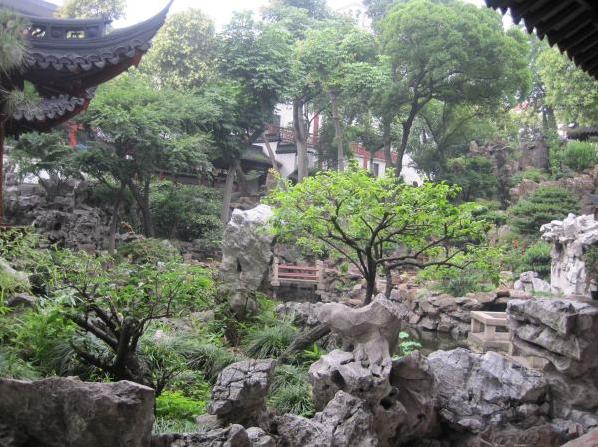 We decided to pay a visit to Yuyuan Garden (40RMB each), which was definitely worth it. The architecture of small pavilions, lakes and gardens seemed very natural and down to earth. It was like a paradise of silence in the fast moving city of Shanghai where you could recharge your batteries while wandering though it. It was especially amazing to see the tops of the skyscrapers in Pudong behind the walls of the garden. Then we took a taxi to a Bamboo 7 massage studio. The studios are spread all over the city (
www.bamboo7.com
) and provide massages for reasonable prices. As I wanted Andi to get to know a typical Chinese Massage, we booked one for one hour and then relaxed while getting the massage. I have to mention that it was very good, and not only my brother but also me was satisfied (and I have had quite a lot of massages in the past). It cost us 70RMB per person and afterwards we took a taxi back to Nanjing Road. But this time we stopped the driver at the very western end of Nanjing Road and walked down in into the direction of the city center. This part was more than we had expected as at this part of the street one luxury shopping center was located next to each other. It was amazing to see the enormous shops from Boss, Louis Vouitton, Chanel and Burberry several times within few minutes. In between huge hotels and Banks had been built up. Finally we took a taxi back to our hotel to go to the gym and afterwards dress up for the evening. Until 11pm we were sitting at a side street of Nanjing Road and had some beer until our father informed us that he also was on his way to the hotel.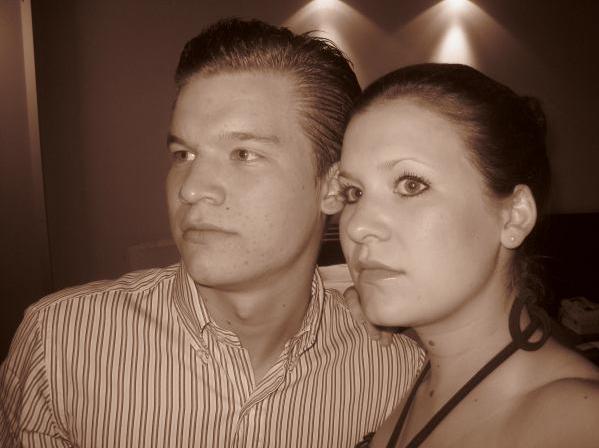 He joined us from a business trip to Japan. I was delighted to see him again after so long and to have him in front of me. As we had been so thrilled about Bar Rouge the previous night we anted to take him there, too. He also liked the place and the fantastic night view on the Bund we had from there. It was a good start of our 3-person-reunion!
Saturday, 13.06.2009
This morning we took a taxi to French Concession, also called French Quarter. It is an area which was once built for the French and was established in 1849. The concession was progressively expanded in the late 19th and early 20th centuries and until today you can walk through the streets and see the old buildings which are a contrast to the newly built skyscrapers all around the city.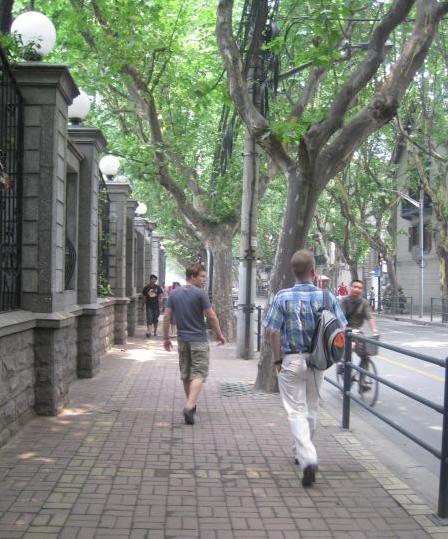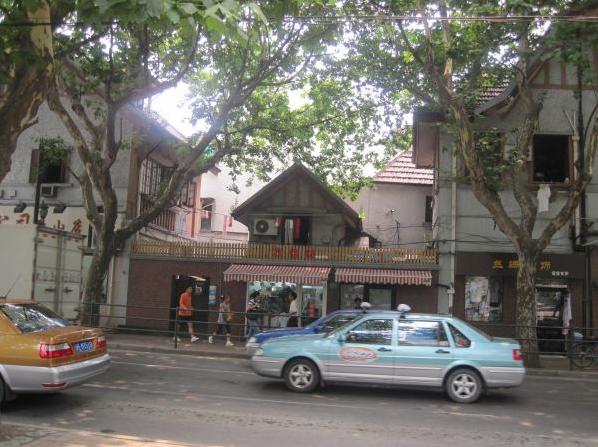 We spent some time walking around the quarter to see the lives of the people there. Many houses still were in good circumstances and with a very European flair. It was funny to see Chinese in this environment. When walking along HuaiHai Road, where many international shops and malls are located we stumbled across "Barbie Shanghai"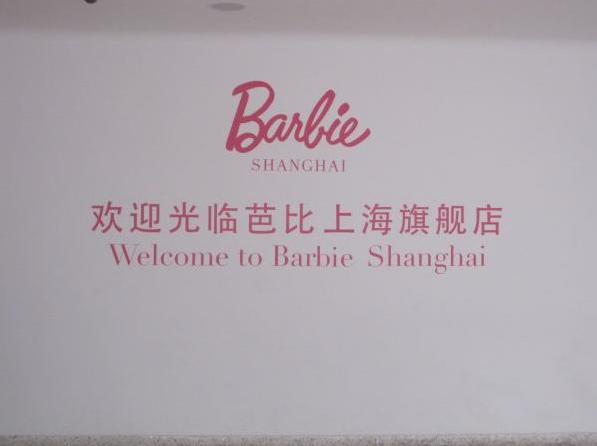 It is a whole house with about nine stories which is completely Barbie doll-themed. They have a spa, a runway, a store and so on. Everything was designed in pink and white, Barbie dolls from different years were exhibited and it was a girls' dream come true! We were taken photos of with pink accessories and finally bought them. Even my father and brother found it amazing.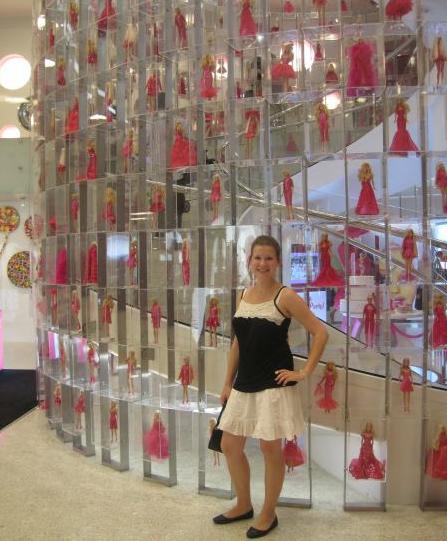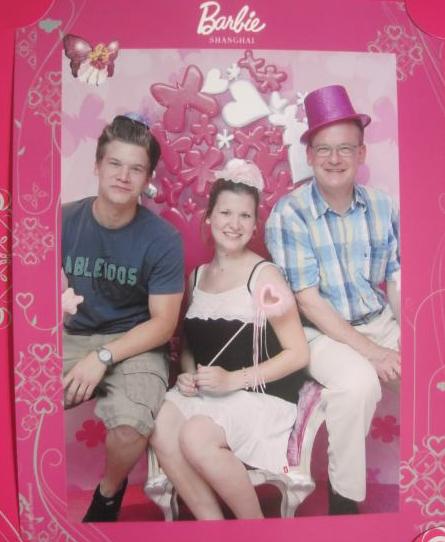 Then we took a taxi to Jing'an Temple. It is a Buddhist Temple located at West Nanjing Road and has a history of several hundred years. It has been renovated recently and the beauty of this place was stunning. To see this old glamour in the middle of modern architectural wonders was fantastic.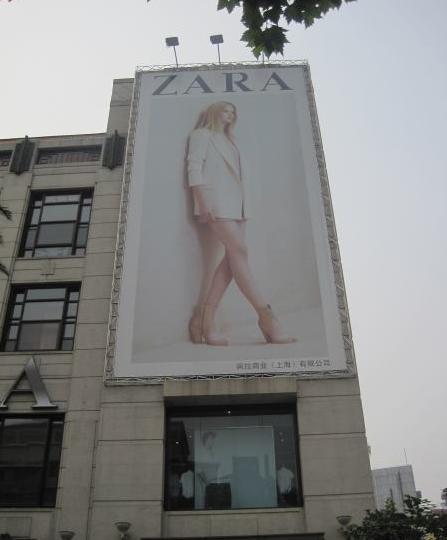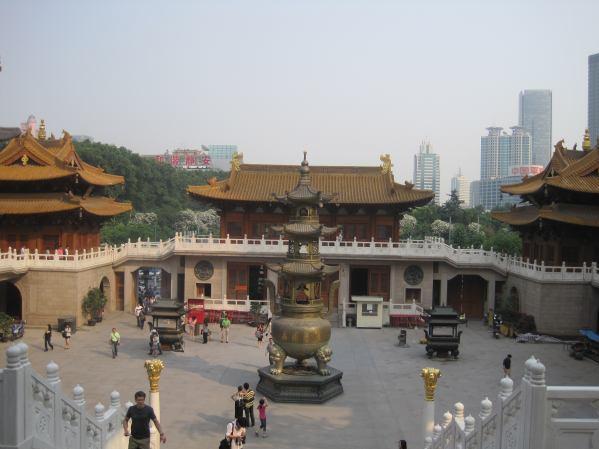 Chinese people were walking around everywhere, they prayed and lightened incense sticks, you could see monks and the whole place seemed like a heaven of rest in the busy and fast moving city. We also showed the luxury shopping malls to our father and then took a taxi back to our hotel. This evening we first went to one of the numerous restaurants in Huahe Road. This was very Chinese style with lots of Chinese people eating and typical Chinese food, especially seafood. It was very tasty. Most of the restaurants have an English menu, so it is worth trying out one of them. Then we took a taxi to Xin Tian Di again, where we went to a bar to have some Cocktails and Beer.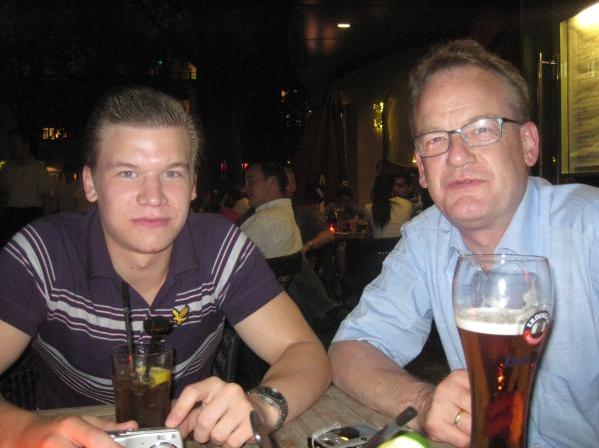 We wanted to see the most exciting places of Shanghai nightlife so we finally went to Park 97, an in-nightclub in French Concession's Fuxin Park. It was two-leveled and with different areas, in which very good (and western) music was played. We went upstairs and were surprised by all those young Asians dancing and partying. I definitely recommend going there.
Quick Questions
Our team is waiting for you questions. Please feel free to ask us any questions you might have about our China package tours, Chinese culture, or the sites available. We will gladly help you with any special needs you might have and all questions, like our trip designing is completely free of charge.