Sharon's Coffee
2009-05-21China Food
From my predecessor Romy I had gotten the address of Sharon's Coffee. Sharon's Coffee, located at Chuanshan South Road (street to Chuanshan Park), is a cozy and pleasant western style coffee opened 2007. It serves different sorts of coffee (including freshly brewed coffee, espresso, Mocha, Cappuccino and coffee with Alcohol), cocktails and various kinds of liquors, as well as German style western dishes such as salads, burgers, schnitzel, steaks and pizza.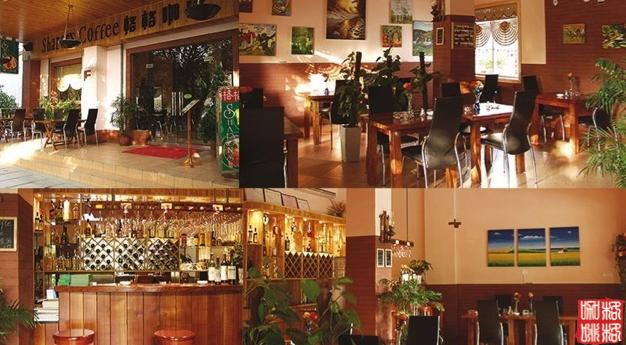 Already in March I went there the first time with my friend Katie for lunch. And since then we have returned again and again, making it a weekly highlight. We fell in love with the pizza (especially Funghi), Sandwiches (my Tipp: with Bacon) and Fries. Especially Germans will feel like home abroad du to the wide range of Schnitzel. I was very happy to find Campari on the menu card (the Campari-O is served with freshly squeezed orange juice). The whole place is very cozy and with a warm atmosphere, which is different from many Chinese restaurants, where the furniture is mostly functional. The waitresses are extremely friendly and English speaking. But the true heart and diamond of the restaurant is Sharon herself. She is a very open-minded and friendly woman who would do anything for her guests. By now she sits down with us each time we come, to have a nice talk and a coffee.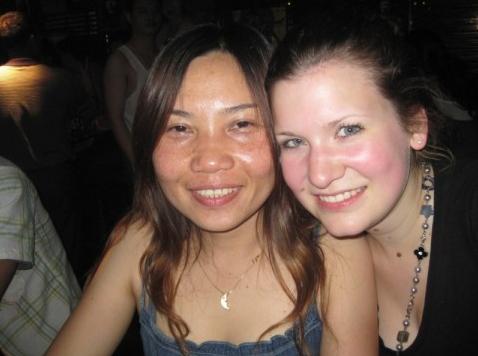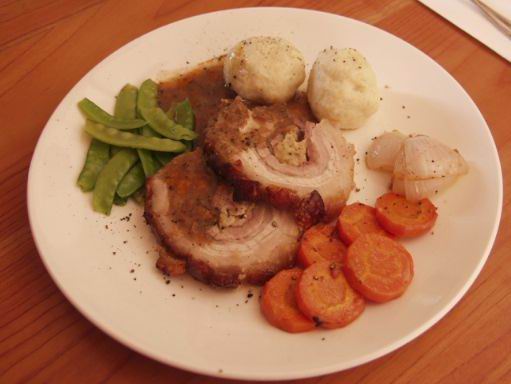 Last weekend we were invited to a special dinner for foreigners. She had invited her foreign customers to attend a German dinner together. We got served a Potato-Eintopf (kind of a soup) as an appetizer, Crusty Roasted Roll Pork with vegetables and Potato-dumplings as the main course and warm apple pie with vanilla ice cream as dessert. The price was 70RMB. Already one week earlier Sharon was busy with cooking and preparing everything and the night was a nice experience. And you could feel that, the atmosphere was great.
If you are going to stay in Guilin for some time I strongly recommend to pay a visit to Sharon's Coffee! It is a great experience! For more information, visit http://www.sharons-coffee.com .
Comment