My quick stop and tour in Ningbo city
2011-04-08China travel Guide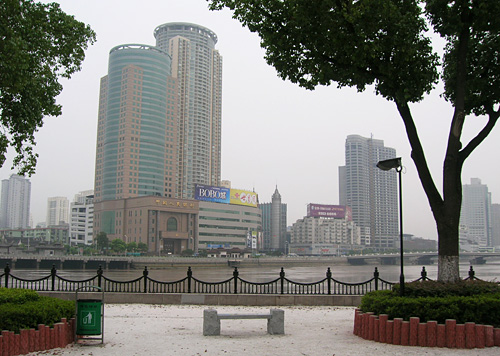 My first trip to China was supposed to start by a one week study in Zhoushan Nanhai Experimental School on Zhoushan Island (舟山岛), Zhejiang Province (浙江省), and my first city-stop after Shanghai Pudong Airport was the seaside city of Ningbo (宁波市) separated from Zhoushan Island by a narrow body of water. Located in northeastern Zhejiang Province, Ningbo is one of the oldest city of China for its localization on the border of the East China Sea and its past as a trading harbor.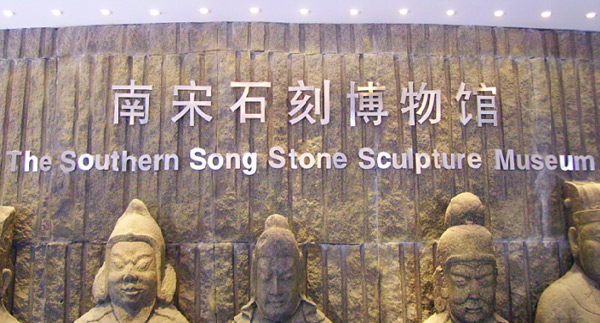 Our stay there just lasted for one day, so we just had a few time to visit this city, and actually two major scenic spots: the Southern Song Stone Sculpture Museum and the beautiful Tianyi Pavilion Museum. Our way to these tourist areas spent smoothly as we were traveling in a little privet bus.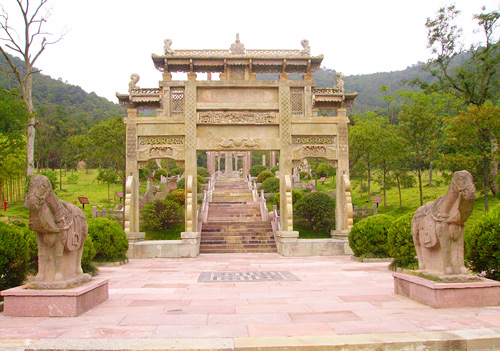 Arriving in Ningbo at around 9 a.m., our bus first headed to the city's famous Dongqian Lake beside which are situated the large-scale stone sculptures. The visit of the museum took around 2 hours and was divided in two parts: on the one hand the "regular" museum where our English-speaking guide presented us a brief history of the Southern Song era (1127 - 1279), and on the other hand the "outside" museum actually looks much more like a garden where we could walk in the tomb leading path of Shi Zhao, one of the most distinguished family member of the Song Dynasty. The path was dotted with numerous human-size stone carvings facing each other: warriors, officials, tigers, horses and sheep, all signifying respectively bravery, honesty, integrity, loyalty and obedience in China. The visit was really interesting and a marvel for me as I am kind of addicted to photography and special shots of China's typical sights to show to others when back home. This museum has a deep significance in stone carving art and is the only one in China where admire so many types of sculptures of this period. With there lively shape and vivid facial expressions, some warriors statues are even standing at a 3.5 meters height: the place was amazing and really worth-visiting.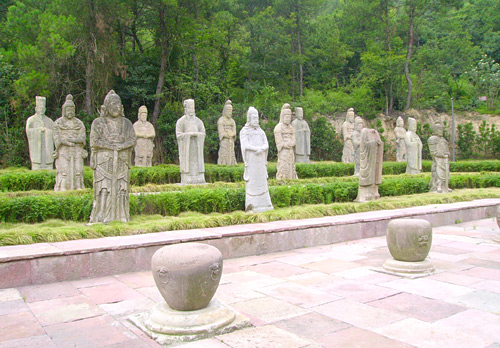 The morning passed so quickly, after a tasty Chinese lunch we took our coach to go to the most important tourist destination of Ningbo: the Tianyi Pavilion Museum. Registered as the best attraction in the city, it is located on the borders of the Moon Lake, near to the city center. The place was of an extreme beauty and could be assimilated to a zen style museum park where typical Chinese architecture and lush vegetation were giving to the place a respectful feeling. The visit in the Tianyi Pavilion took us the whole early afternoon as our guide had planned to make us take on board to the Zhoushan island ferry by the end of the afternoon. This pavilion and old surviving library at the same time traces back to 1516, and flourishes with many gardens and outhouses ornated with wood-paneled buildings and gold-plated inscriptions, bamboo groves, pools and rocks. The founder of this site was called Fan Qin and known as a lover of books. His life-long collection of annals, records of various dynasties and contemporary anthologies were during ancient times just available inside the area of the Pavilion to the Fan family only. Others and even women weren't even allowed to read books. This major scenic area of Ningbo was a great discovery for me as this was the typical scenery of Chinese buildings and houses I had in mind before coming for the first time in China.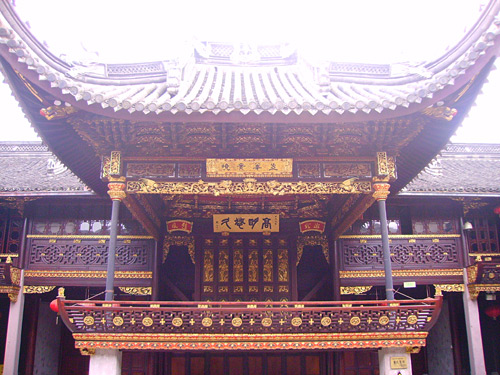 On our way to the Port of Ningbo from where we had to take on board for Zhoushan islands, the scenery of this big Chinese city was displaying in front of us. Pure seaside city lying in the south of the Hangzhou Bay and at a few kilometers away from Shanghai, Ningbo is a dynamic city which is worthy of landing for one day or so if you ever have the opportunity to plan some times discovering the Zhoushan islands.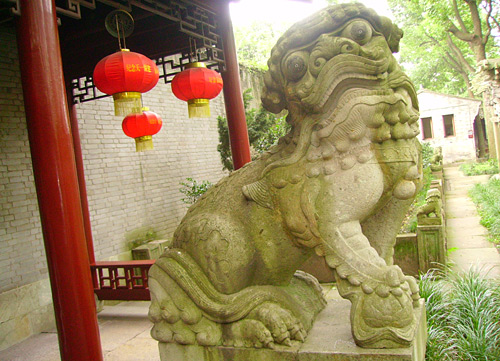 This Ningbo escapade before Zhoushan was a good opportunity to learn more about Chinese history and culture. Despite its appearances as a huge seaport and industrial city, Ningbo is a dynamic place where investments, modern life and historical past intertwine in a great way.
Comment