An Afternoon at Hospital
2009-04-22Life in Guilin
It started one week ago, on Monday: I had an odd feeling around my left breast. Sometimes stabling while breathing, sometimes a dragging pain, sometimes I felt my heart beating, sometimes everything was all right. Especially when I was among others and enjoying myself, I was fine. But however, I kept thinking about it and started to worry. Even if I disliked the idea of going to a doctor who did not have German hygienic standards and equipment, I asked my colleague You Jia Jia to go to hospital with me on Thursday. After lunch we took a taxi to "Guilin People's Hospital", which is close to the Sheraton Hotel.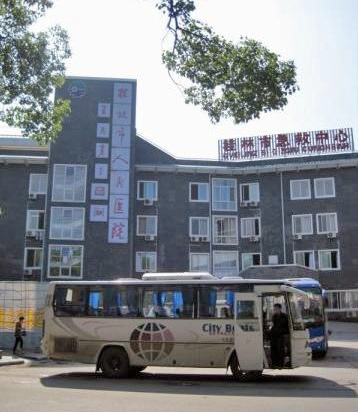 We were sent to the third floor, where they had a ward for foreign emergencies. This part was newly renovated and quite nice. Not like in Germany, but acceptable.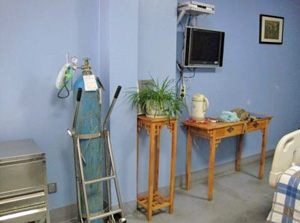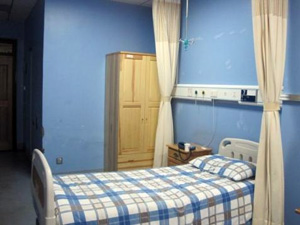 I got an own room, where they started to examine my breathing. Then they took a blood sample of me. I was very scared, especially because of their hygiene, but I have to admit that the nurse did her job very good. She also showed me, that the needle was new and sterile. They also x-rayed my lungs (The X-Ray apparatus seemed to be very new!) to see if everything was okay and did a cardiogram. All the time they were very friendly and tried to work as fast as possible.
When we were walking to the x-ray branch, I could see that they already had renovated most of the hospital and were adopting new standards. You Jia Jia could stay in the sick room until they had finished all the analysis. The doctors diagnose was, that it was stress. Apparently the change of culture, weather and people can do this to you. He told me to have a good rest. Of course I did so for the next days and my symptoms faded away. All in all the whole service cost me 490RMB (ca 71$).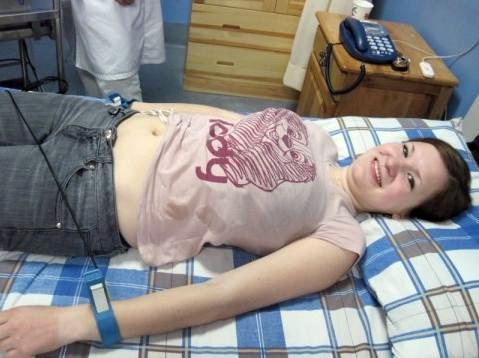 All in all I advise you, not to be too scared of Chinese hospitals! Of course they are different from what you are used to, but they take good care of you, especially if you are a foreigner. You will get better rooms than common people and good-trained staff caring for you. If you take a Chinese person with you, who can translate everything, you should be finde. Anyways, it is better to be treated, than being sick and suffering from pain, isn't it?!

--- By Susanne (VisitOurChina)
Comment